Bollywood actress Jacqueline Fernandez launch the book "The Love Diet" in Mumbai, India on March 11, 2014 at an event hosted by Dalip Tahil.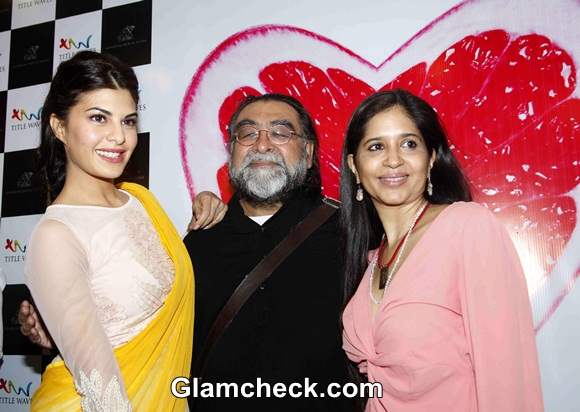 Jacqueline Fernandez with Ad filmmaker Prahlad Kakkar and his wife Mitali Dutt Kakkar
This was her second endorsement of the day but Jacqueline looked just as predictably chic as she did at the first one where she was launching a new dental clinic. For the book launch, she went with an ethnic look in a  gorgeous off-white sari with a yellow pallu and a yellow border.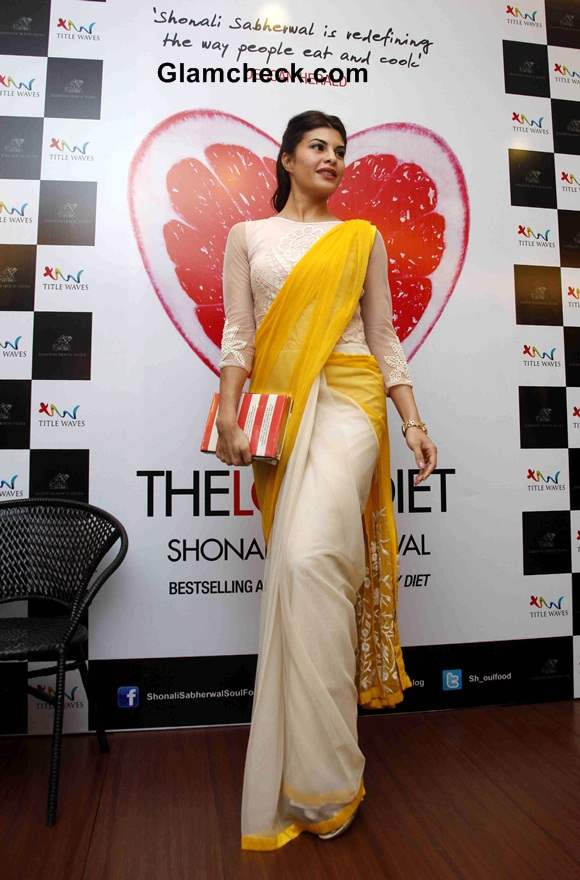 Jacqueline Fernandez in Sari 2014 at The Love Diet Book Launch
We love the long, sheer off-white blouse she paired the sari with. It had an Indo-Western fusion feel to it and it upped her sex appeal tremendously. 
Jacqueline Fernandez 2014 in Saree
Her hair was fashioned into a loose braid and her makeup was very close to natural apart from a deeper stain on her lips. She looked fabulous!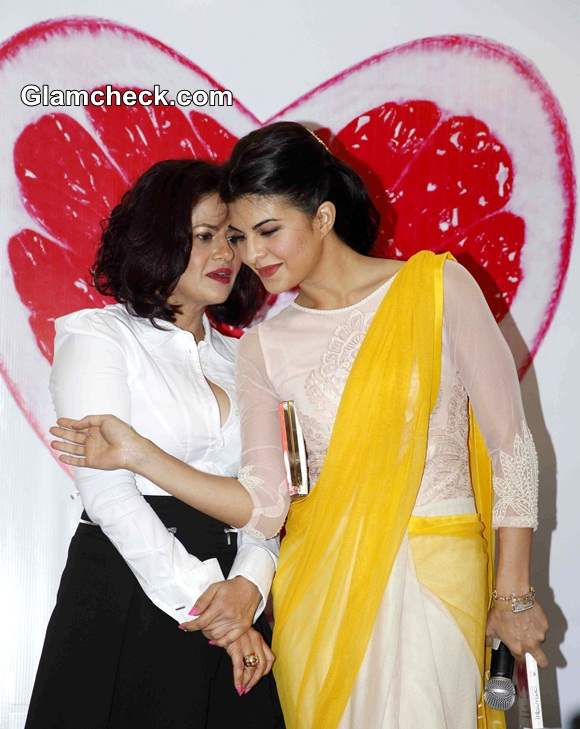 Jacqueline Fernandez 2014The Love Diet Book Launch 
Written by Shonali Sabherwal, The Love Diet is not your typical diet book. It's about sharing food and how it can make you more loving, caring and peaceful in addition to making you feel sexy and improving your sex life.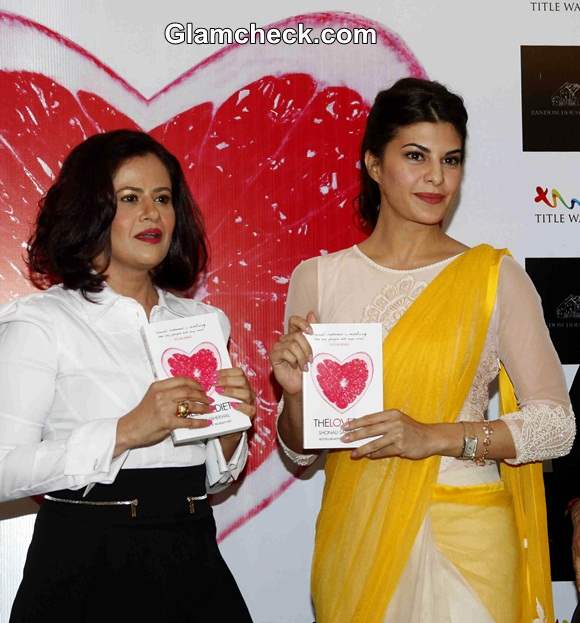 Jacqueline Fernandez at The Love Diet Book Launch pics
Shonali is a well-known nutritionist in Mumbai and her client list includes Kabir Bedi, Shekhar Kapoor, Raima Sen, Tabu, Katrina Kaif, Esha Deol and Neha Dhupia.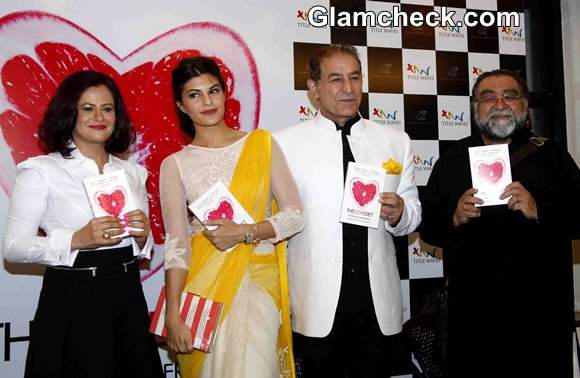 Jacqueline Fernandez at The Love Diet Book Launch
Also at the event were Zoya Akhtar, and Prahlad Kakkar with his wife Mitali Dutt.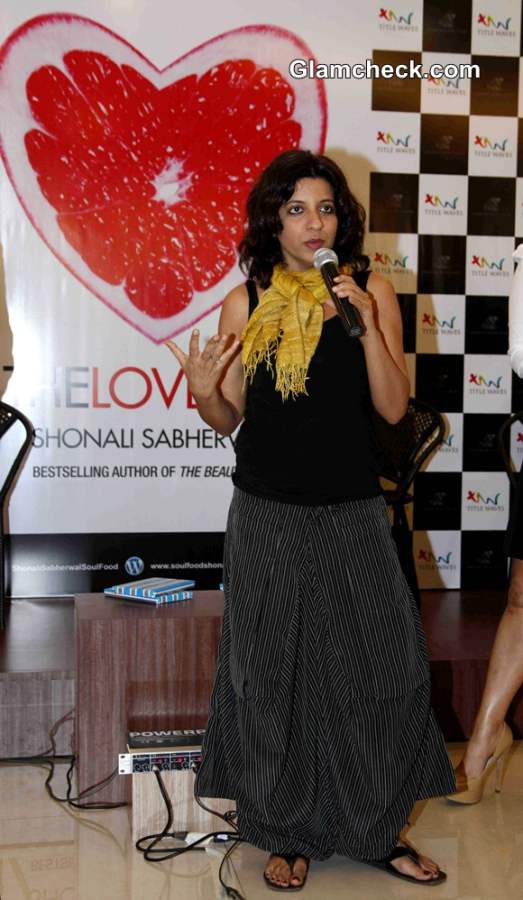 Zoya Akhtar at The Love Diet Book Launch
Solaris Images