Bollywood actors Neha Sharma and Jaccky Bhagnani shot an episode for Sab TV's popular police comedy FIR on March 10, 2014 to promote their upcoming film "Youngistaan".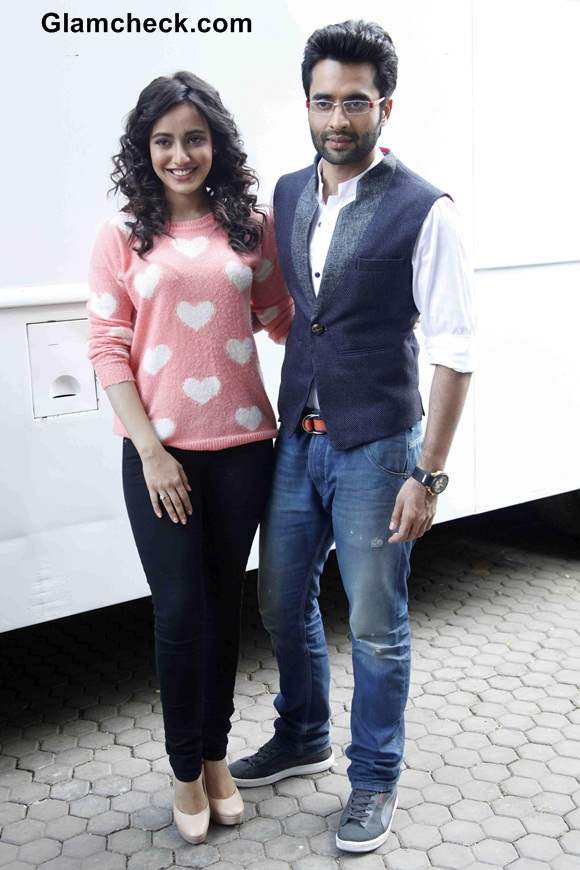 Neha Sharma and Jaccky Bhagnani Promote Youngistan on FIR
Neha looked sweet and pretty in a pale pink sweater with white heart patterns. She teamed it with black skinny jeans and nude pumps. Natural curls and natural makeup completed her look.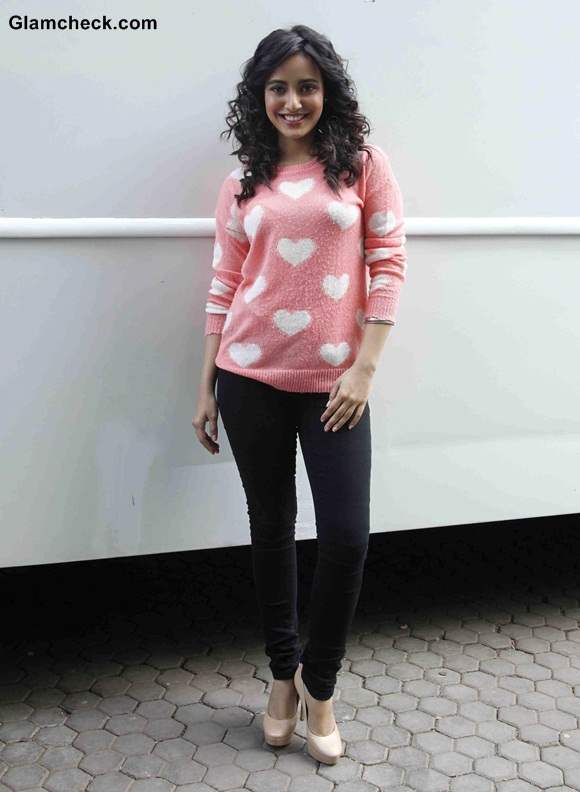 Neha Sharma 2014
In Youngistan, Neha plays a young woman who is living-in with her boyfriend (Jaccky) when he is suddenly called up on to serve as the Prime Minister of India. Their life changes as there is extreme media scrutiny and Jaccky's new position means he cannot spend as much time with her as he would like.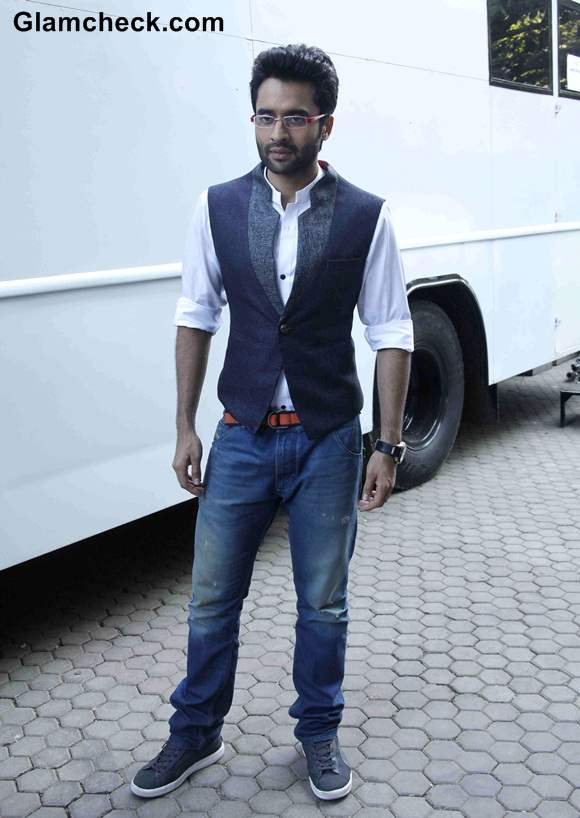 Jaccky Bhagnani 2014 Movie Youngistan
Jaccky's role has long been likened to that of Rahul Gandhi who is contesting in the 2014 elections. But the actor insists that his character is not based on the young politician or anyone else for that matter.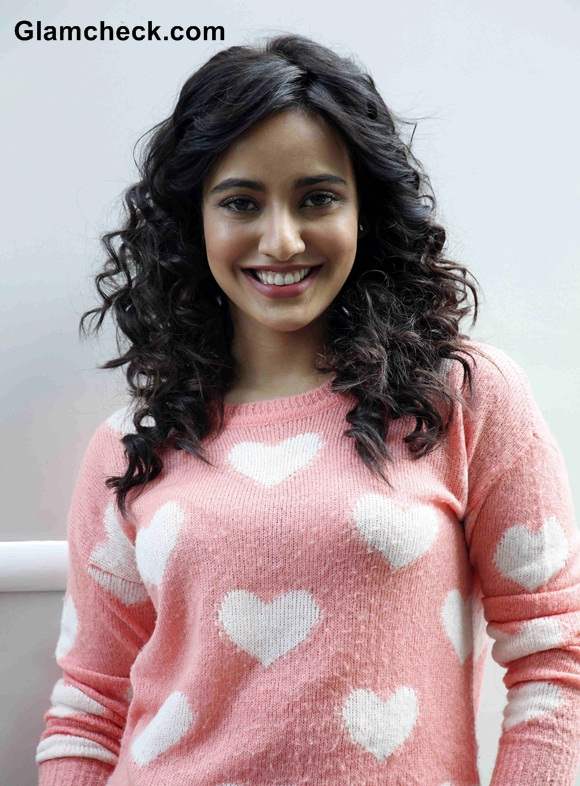 Neha Sharma 2014 in  Movie Youngistan
Meanwhile, Neha said that although she would never live-in with someone in real life, she did not think there was anything wrong with it as long as there was commitment.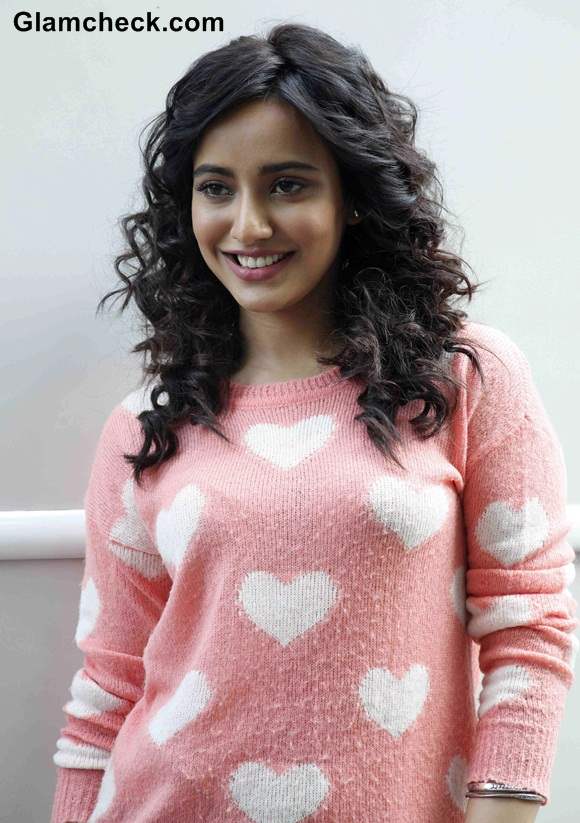 Neha Sharma 2014 Movie Youngistan
Youngistan also stars Boman Irani, the late Farooq Sheikh, Kayoze Irani, Mita Vashisht and Shahrukh Khan in a guest appearance. Directed by Syed Ahmad Afzal, the film releases on March 28, 2014.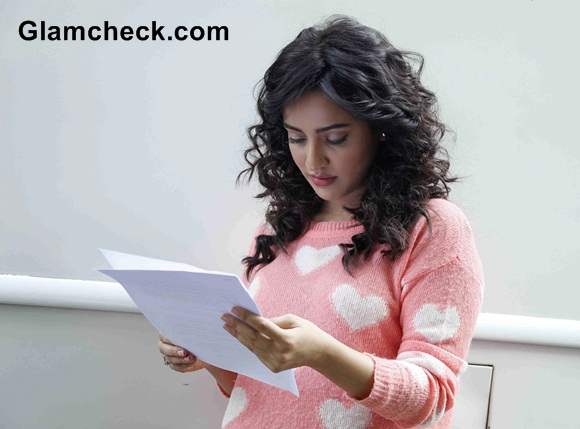 Neha Sharma Movie Youngistan 2014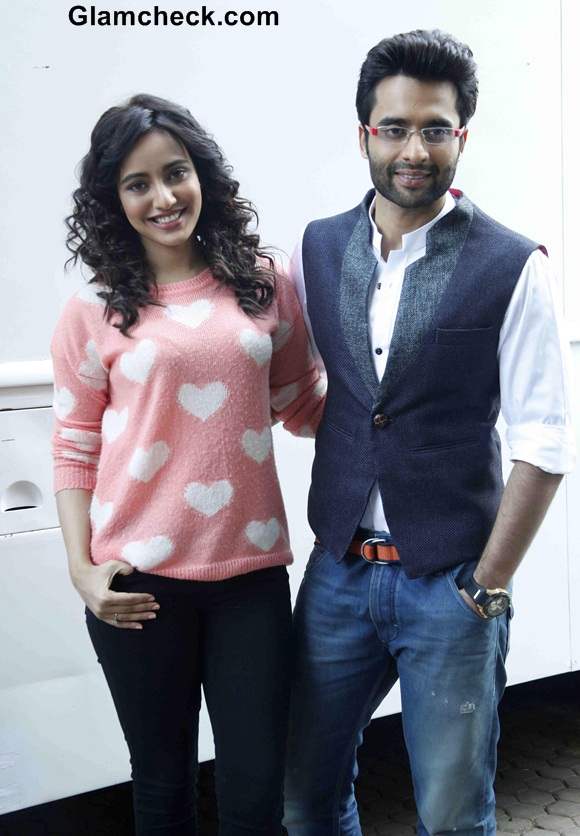 Neha Sharma and Jaccky Bhagnani Promote Youngistan
Solaris Images