We're rooting for Bollywood actress Malaika Arora Khan to be the ambassador of Indian fashion at the Indian Film Festival of Melbourne at Taj Lands End in Mumbai. She may have picked up her style sense from her days as a model or maybe she just has an innate gift for it. Whatever it is, it's working!
Her Look
Effortless Chic
What she wore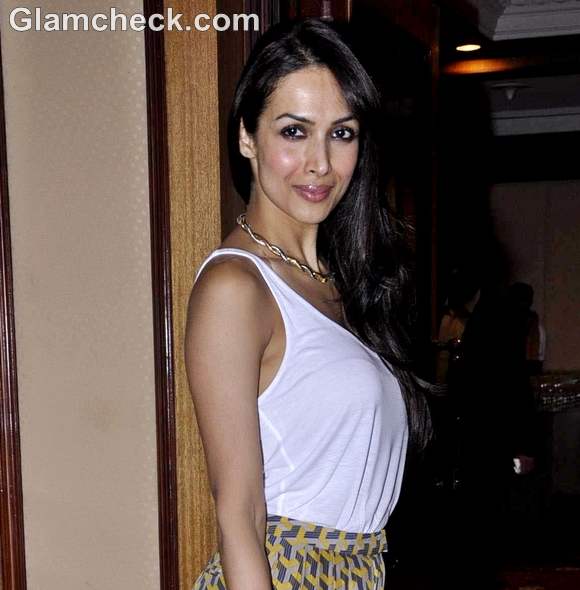 Malaika Arora Khan at Indian Film Festival of Melbourne
It's impossible to hate this look. Whether you're a laidback kinda dresser or an immaculate one, you'll find something to pique your interest in her look.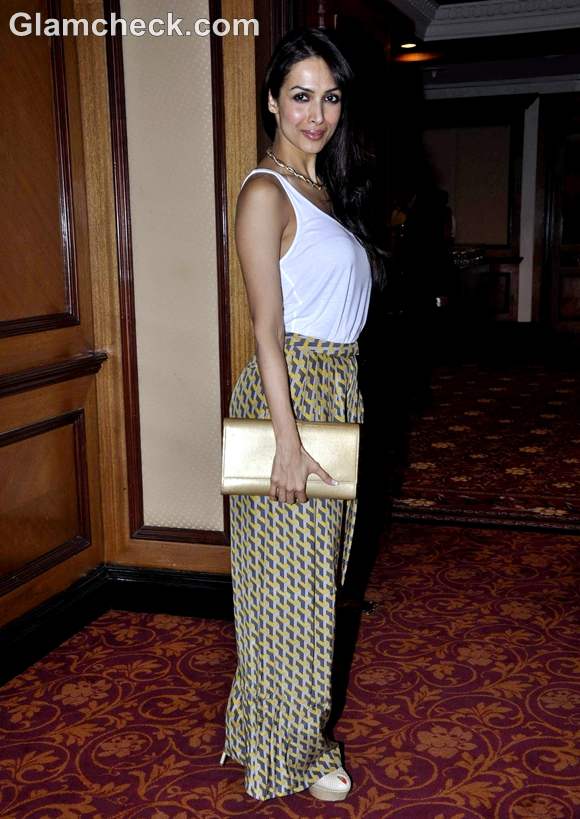 Malaika Arora Khan in Palazzo Pants at Indian Film Festival of Melbourne
She wore a pair of high-waist silk palazzo pants with a navy and mustard geometric print by Rag & Bones. It was paired with a cool white sleeveless vest top.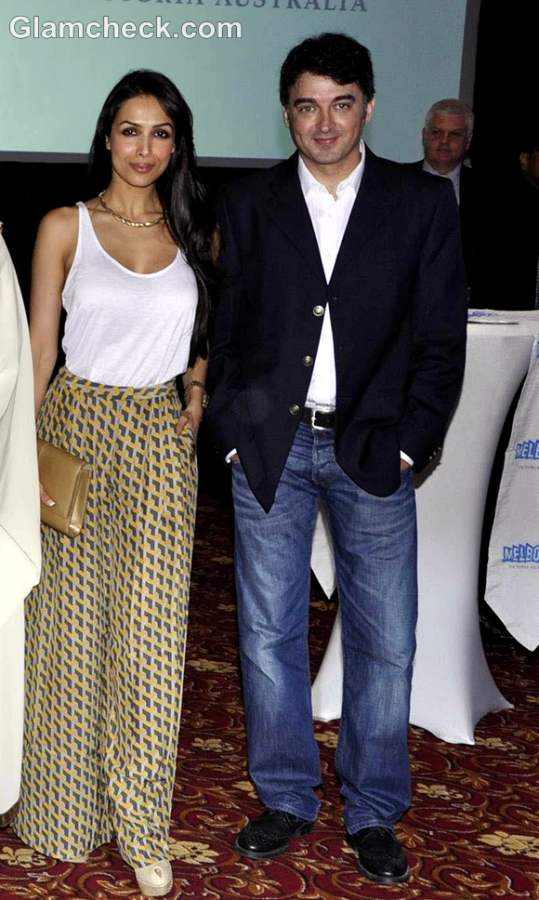 Malaika Arora Khan in Palazzo Pants
Her accessories glammed up the look – a Yves Saint Laurent gold envelope purse, nude heels and a gold necklace. The diva completed her look with side-swept wavy locks, rose pink lips and the patent dark eyes that no Indian woman leaves home without.
Get the Look
Keen on trying out Malaika's look? We know we are. Here's how you do it.
Start with a white sleeveless top. It's pretty much a wardrobe staple so you shouldn't have a problem getting your hands on this one.
Find a pair of figure-flattering silk pants. If you carry your weight on the lower half of your body, you'd be better off with either solid colors or smaller prints.
Slip your feet into a pair of nude heels. Open-toed ones will give your look a resort feel while closed heels will impart a more elegant style.
Keep your jewellery to a minimum – one statement piece with an understated elegance is perfect.
Finish off with an envelope purse in a solid color – so as not to clash with the pants – preferably in a shade close to one featured somewhere on your outfit.
This look will work with both glam and natural makeup but ensure that you allow some color on your lips at the very least if going for the latter.
Wear this look the next time you're brunching at a five-star venue or heading out to dinner with that special someone.
IANS