The plan of meeting someone for coffee or going for a party right after work hours can be an ordeal for a lot of women, because more often than not there is hardly time to change. However, there is an easy way to overcome this – a slight change in makeup. Yes! Sometimes, all you need is a change of lip shade to get an instant makeover from day to night.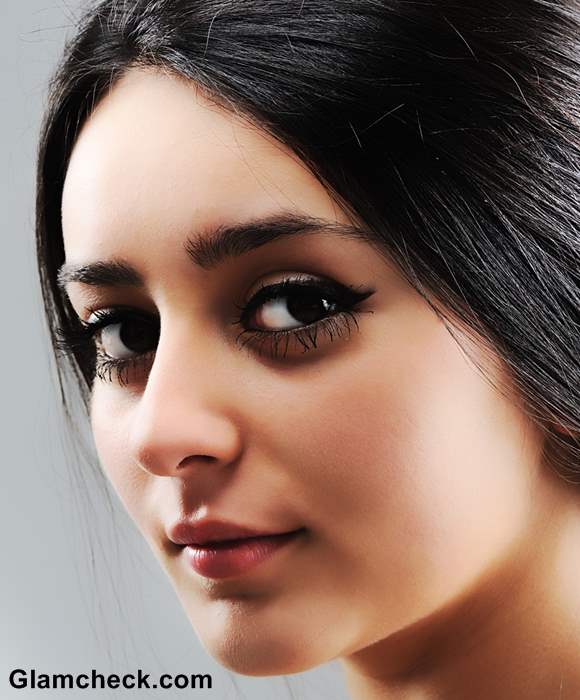 Indian Makeup – Day & Night
Makeup DIY
Prep your face in a way that it would be easy to change over quickly with just a dab of a different lip color. Therefore, you have to ensure that the makeup for the rest of the face is applied in a manner that makes it suitable for the work place too.
Start by applying foundation evenly on your face. Opt for a shade that is closest to your skin tone. Choose a foundation that does not wear off fast. For this you must select from foundations that specifically mention that they last on the skin for a long duration. You may want to use the solid form of foundation if your face is oily. In fact, those of you with combination or oily skins should apply compact powder, once they are done applying foundation. This would ensure that the foundation stays in place and the skin doesn't look greasy or oily. Now, throughout the day, just a dab of compact powder would be enough to keep the face look fresh.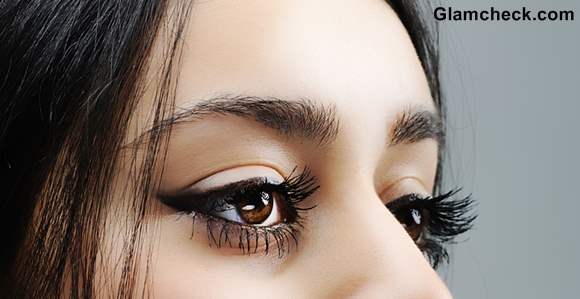 Indian Eye Makeup
Next, apply eyeliner close to the upper lash line. You can extend it a bit towards the outer corner to give an elongated look to the eye. Apply a thin line of kohl to the lower eye rim. Finish your eye makeup by applying 2-3 coats of mascara to both your upper and lower lashes. The eye makeup is the mainstay which will remain same throughout the day. All you have to do is re-apply the kohl later.
Apply rose blush on the apples of your cheek to get a dreamy look.
Your base makeup is now ready to make you go for the rest of the day.
When you go for work you can apply a nude shade of lipstick.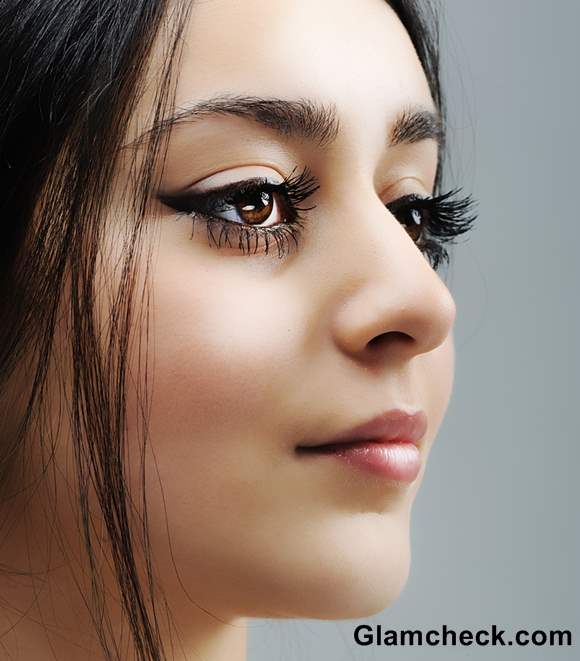 Indian Makeup Day
 If you are meeting friends or going for a coffee date after work, all you need to do is apply a glossy pink/peach/coral shade.
Indian Makeup for day time
 If it is a party that you are heading to later in the night, then just a touch up with red lipstick will instantly dress you up.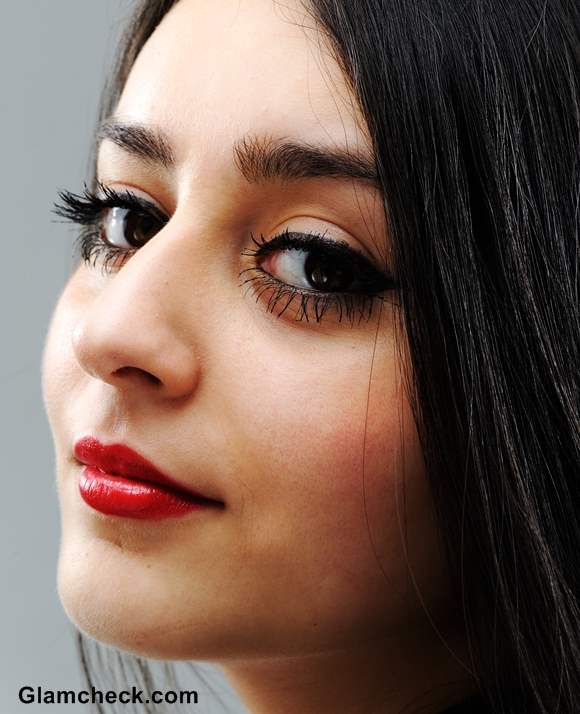 Indian Makeup Red lips
So, you can transform your look completely with just a change in lipstick. This will take you from day to night effortlessly. You just have to ensure that you carry 2-3 shades of lipsticks in your bag – which is not too difficult a task!
Shutterstock