Hectic work schedules keep many a celebrity busy right through the holidays. Here are a handful who managed to find some time to play Holi at the Zoom TV Holi party in Mumbai, India on March 17, 2014.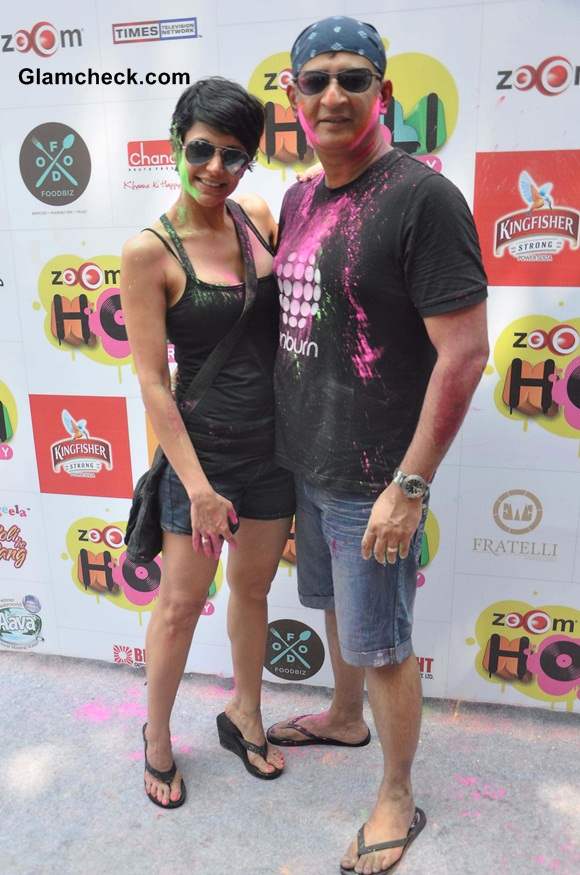 Mandira Bedi along with her husband and filmmaker Raj Kaushal
Seen at the colourful celebration were Mandira Bedi with her husband Raj, Rakhi Sawant, Sangram Singh, Pooja Bedi, Poonam Pandey, South Indian star Tanisha Singh, Ajaz Khan, Imam Siddiqui and Kainaath Arora.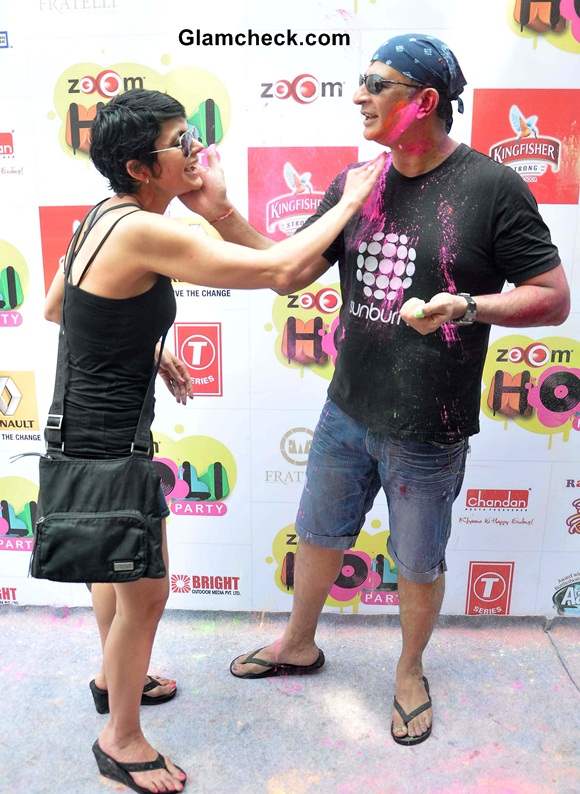 Mandira Bedi celebrates Holi with her husband Raj Kaushal
Also spotted was Indo-Canadian adult star Sunny Leone smearing her husband Daniel Weber in hues of pink and green.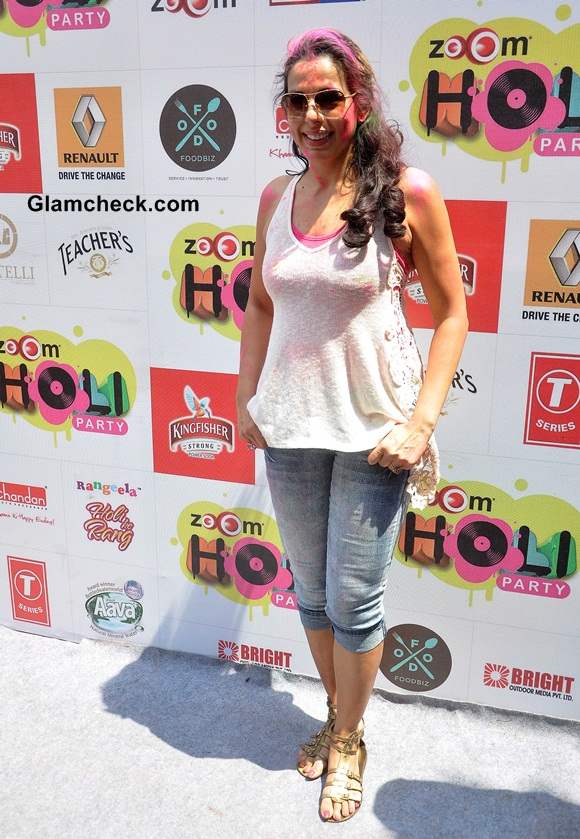 Pooja Bedi 2014 celebrates Holi
Some celebs like Sonam Kapoor, Hrithik Roshan, Vir Das, Sonakshi Sinha, Randeep Hooda, Lara Dutta and her hubby Mahesh Bhupathi, Sophie Choudhry, Isha Koppikar and Kalki Koechlin decided to enjoy Holi at home with their families far away from intrusive shutterbugs. However, they did share photos on their social media pages later.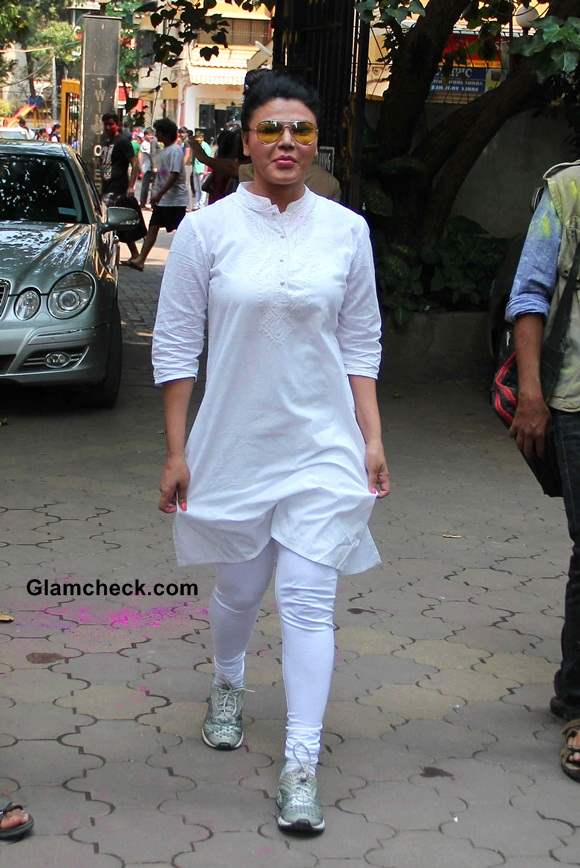 Rakhi Sawant 2014 celebrates Holi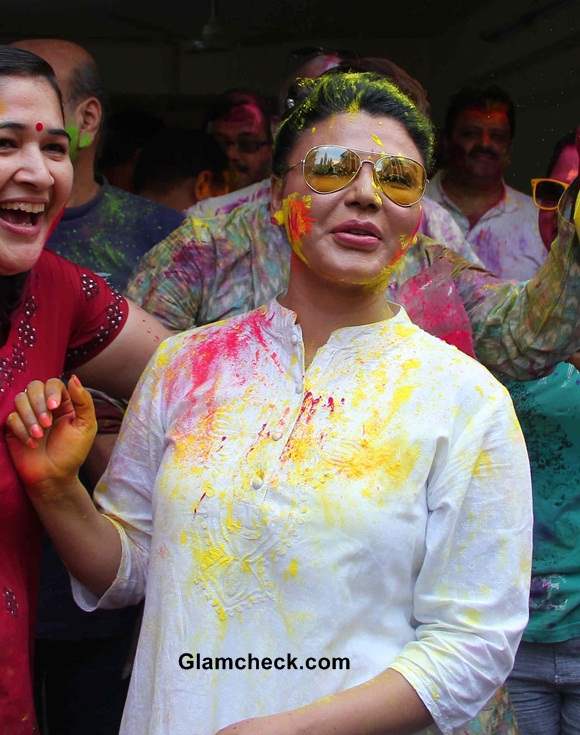 Rakhi Sawant 2014 during Holi Celebrations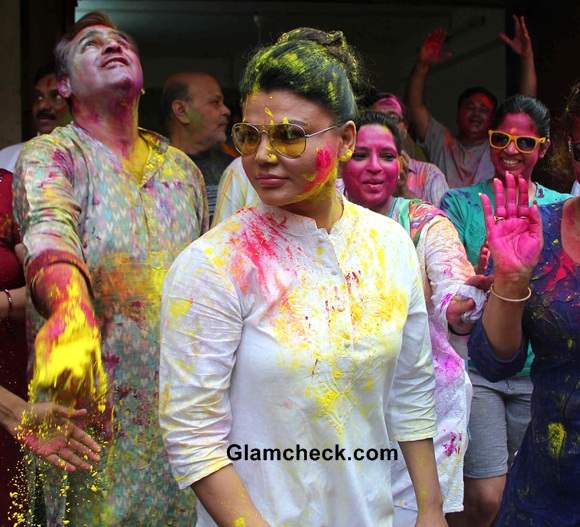 Rakhi Sawant 2014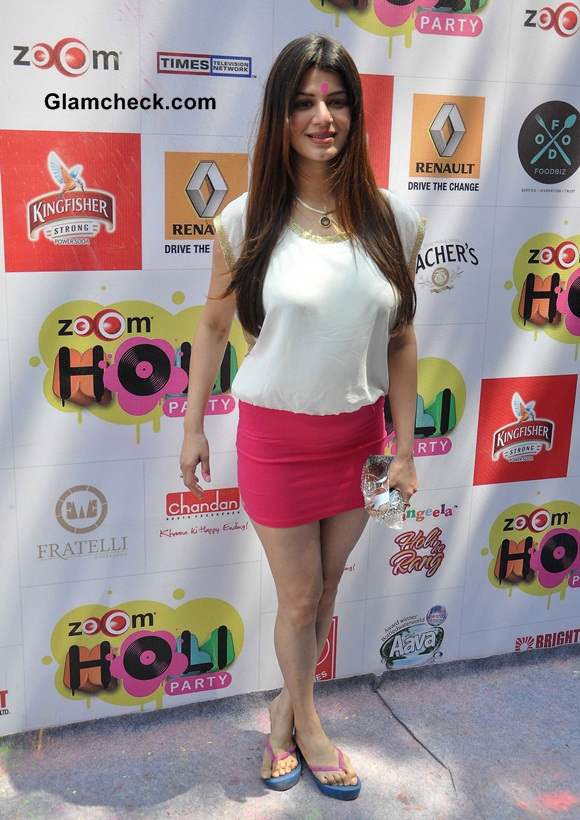 Kainaath Arora 2014 celebrates Holi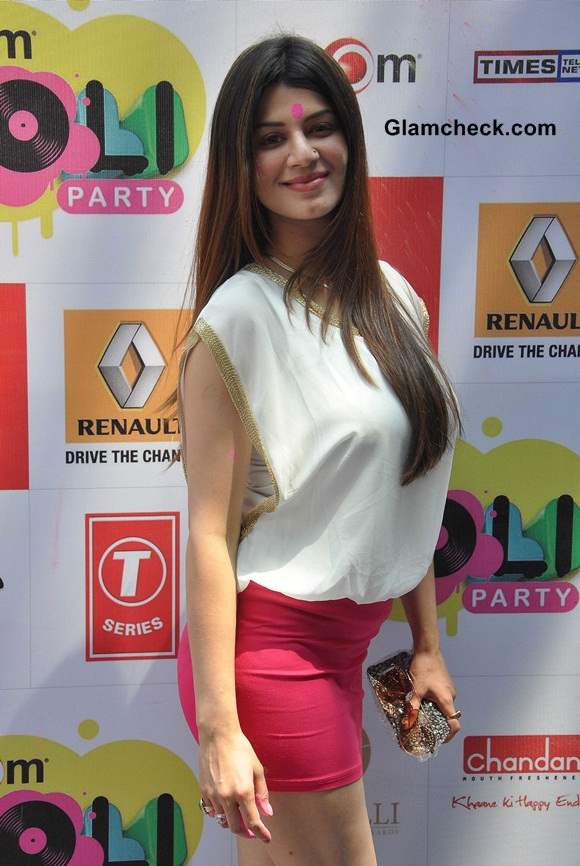 Kainaath Arora 2014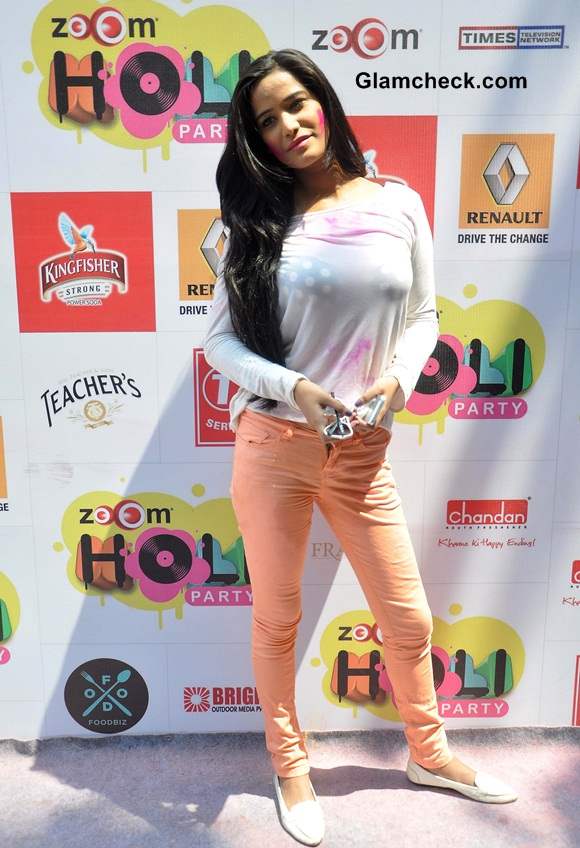 Poonam Pandey 2014 celebrates Holi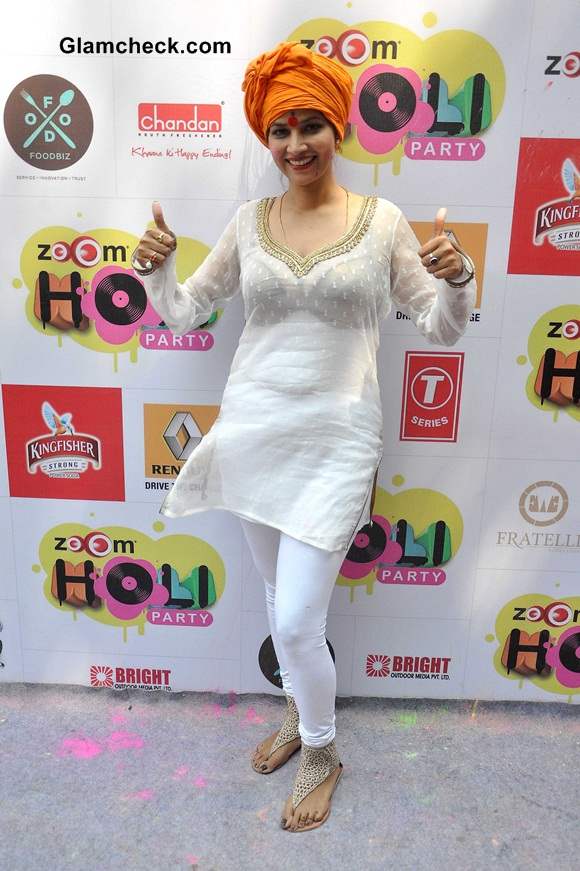 South Indian actor Tanisha Singh 2014 celebrates Holi
Solaris Images