Bollywood stunt-woman Geeta Tandon has shown her support for the Rashtriya Aam Party (RAP) Lok Sabha candidate Rakhi Sawant. She accompanied the former Bollywood item girl during an election campaign in Mumbai, India, on April 20, 2014.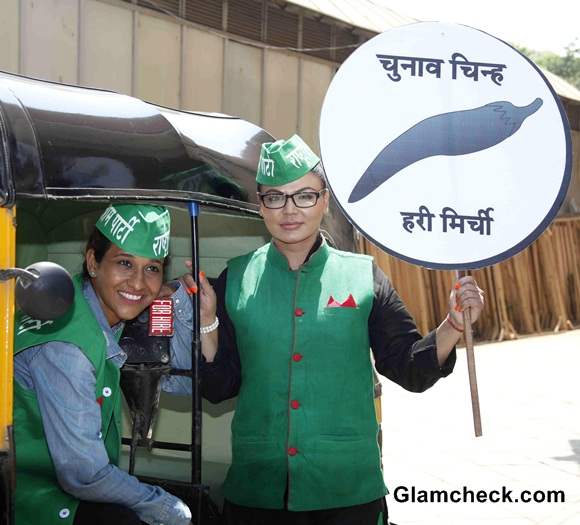 Rakhi Sawant 2014 Rashtriya Aam Party
Geeta drove Rakhi around in an autorickshaw as the latter went about campaigning for the coming elections.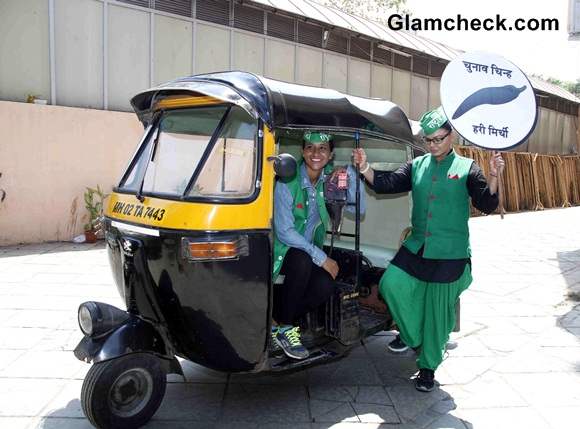 Geeta Tandon Rakhi Sawant and Rashtriya Aam Party
Rakhi also released the the Rashtriya Aam Party's manifesto which touches up on a variety of issues including education, better roads, public transport, services for the elderly, benefits for the girl child, setting up health centers, legal cells and public toilets, etc.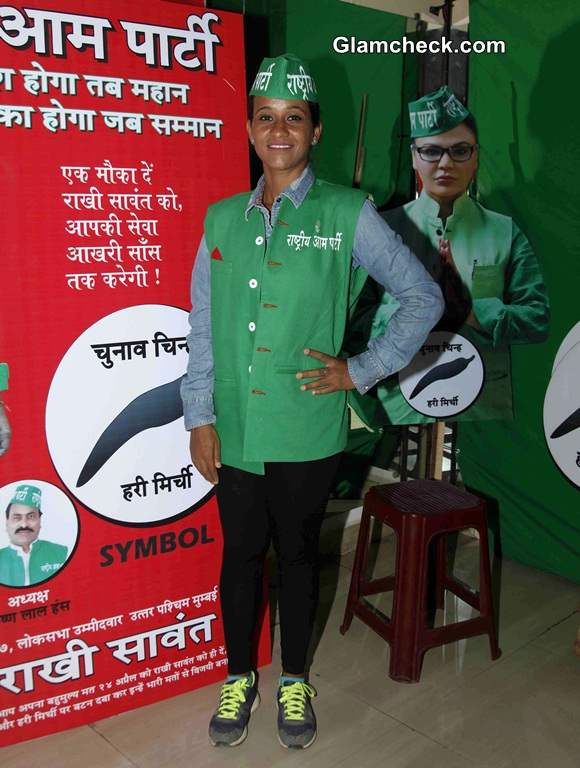 Geeta Tandon Supports Rakhi Sawant and Rashtriya Aam Party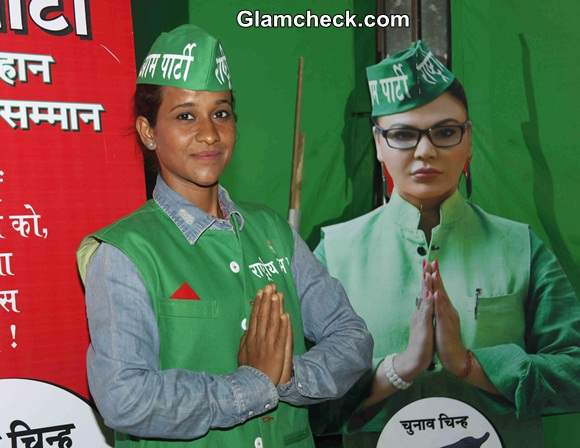 Geeta Tandon Supports Rakhi Sawant Rashtriya Aam Party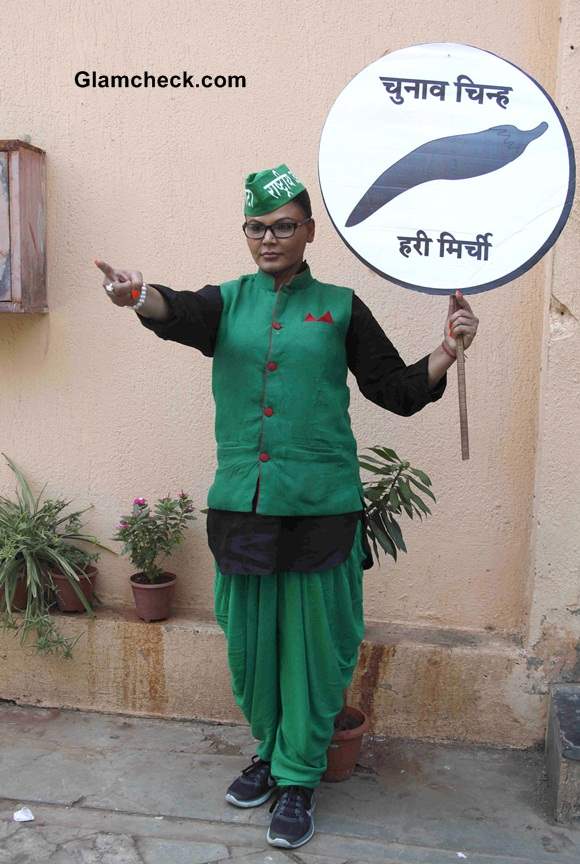 Rakhi Sawant Rashtriya Aam Party green chilli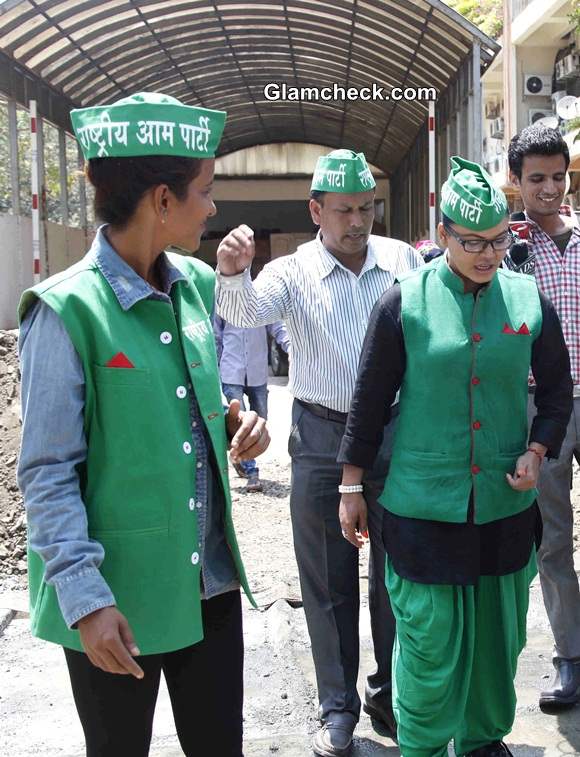 Rakhi Sawant Rashtriya Aam Party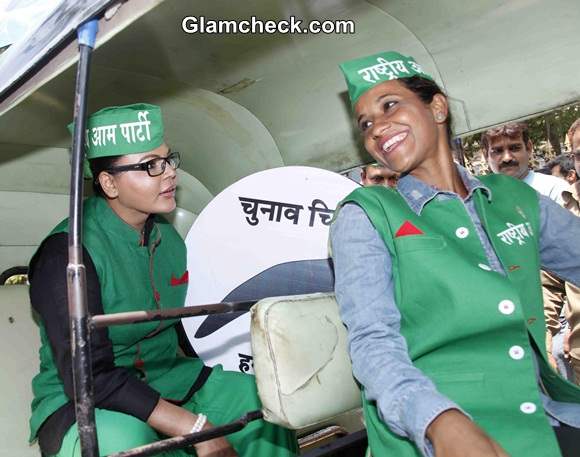 Rashtriya Aam Party
Solaris Images