It been just a day since they were announced man and wife and Saif Ali Khan is already jet-setting with his blushing bride Kareena Kapoor.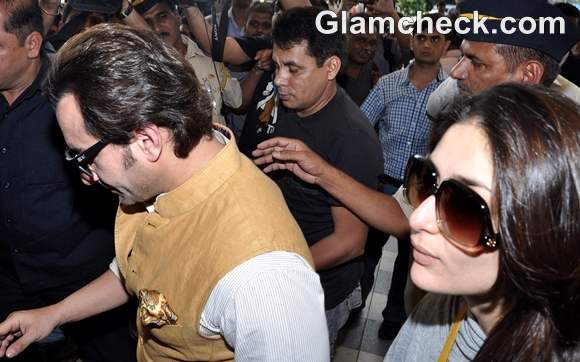 Saif Ali Khan-Kareena Kapoor at  Delhi to Prepare for Reception
Royalty of B-town, the couple were married in court during the day followed by a simple exchange of vows at the Taj Mahal Hotel in Colaba later that evening.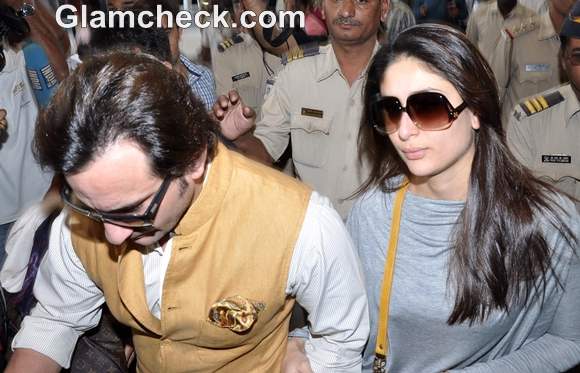 Saif-Kareena Head to Delhi to Prepare for Reception
A huge, star-studded party ensued but the best is yet to come. The newly-weds flew to New Delhi today where a grand reception like none before awaits them.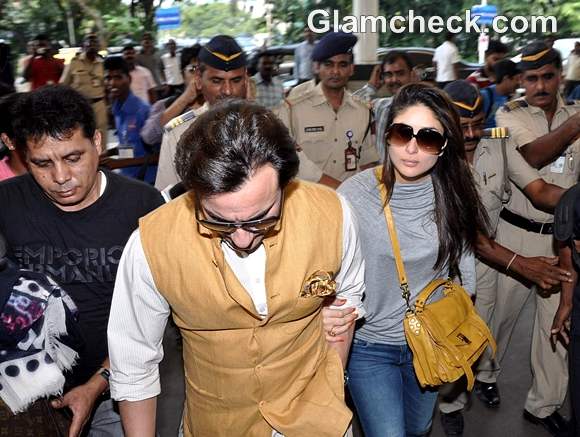 Saif-Kareena at Delhi to Prepare for Reception
Employees of Good Earth, the event management company handling the entire affair, have been hard at work at a government bungalow in the capital city. The entire venue has undergone a major transformation, looking more like a palace from 200 years ago than a modern-day structure in one of the busiest cities of the world.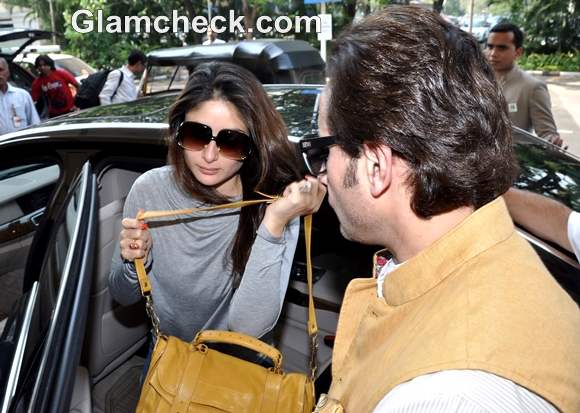 Saif-Kareena Delhi Reception 
Sharmila Tagore, Saif's doting mum, is organising the reception. She wanted a Mughal theme and so chose gold and off-white as the primary colors to decorate the venue. Antiques which are centuries old have also been used to add a note of authenticity.
About 600 people are expected to attend the reception including Bollywood celebs and politicians. We'll be bringing you more as it unfolds so stay tuned.
IANS