Bollywood actress Huma Qureshi managed an elegant yet casual summer look as she attended the special screening of the film "Hawaa Hawaai" in Mumbai, India on April 29, 2014.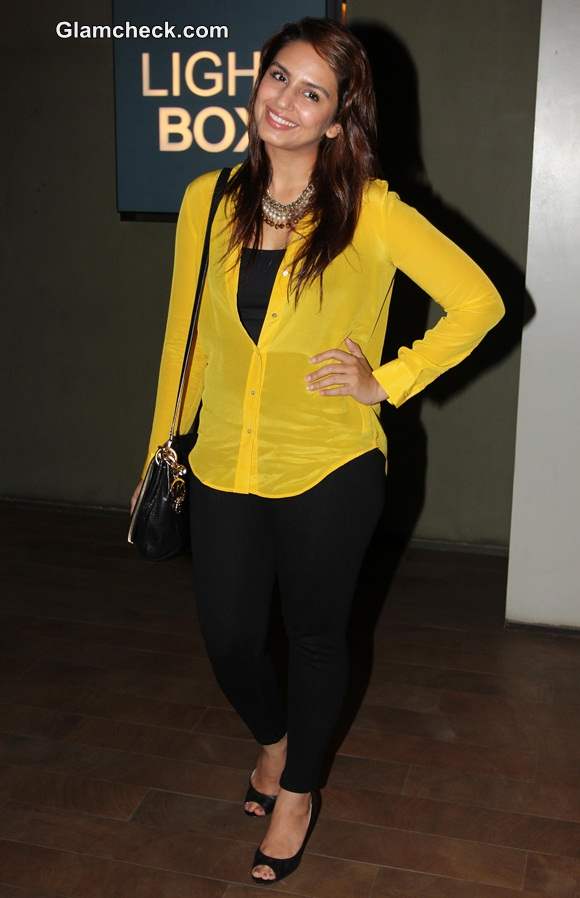 Huma Qureshi in Shirt at Hawaa Hawaai Special Screening
She wore a sheer yellow shirt over black leggings and a black tank top. Black peep-toes, a black handbag and a statement necklace accesssorised her look while natural makeup and softly wavy hair rounded things out.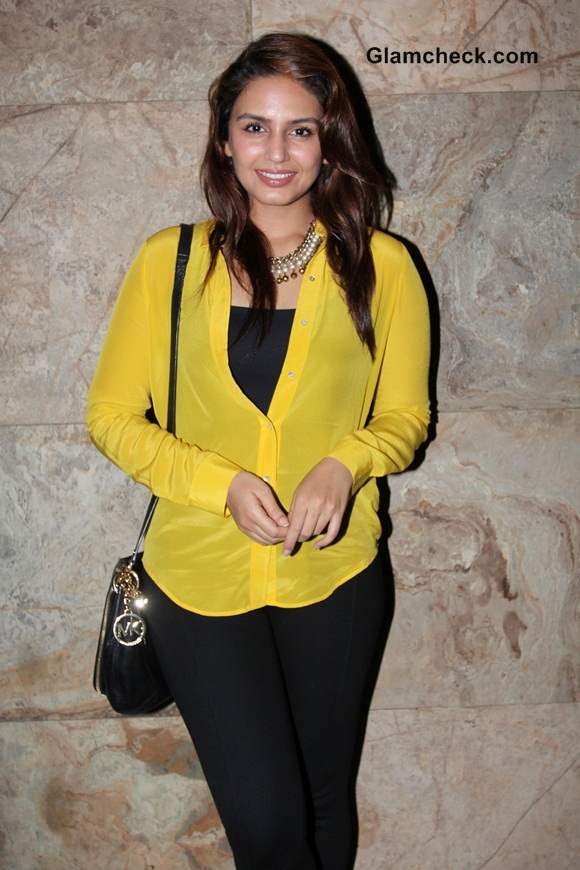 Huma Qureshi 2014
We're loving the light-hearted yet style-savvy vibe of this ensemble. It's slimming, the pop of colour is stimulating and the relaxed hairdo-low-key makeup combo makes it all understated. A nice change for this fashionista on the rise.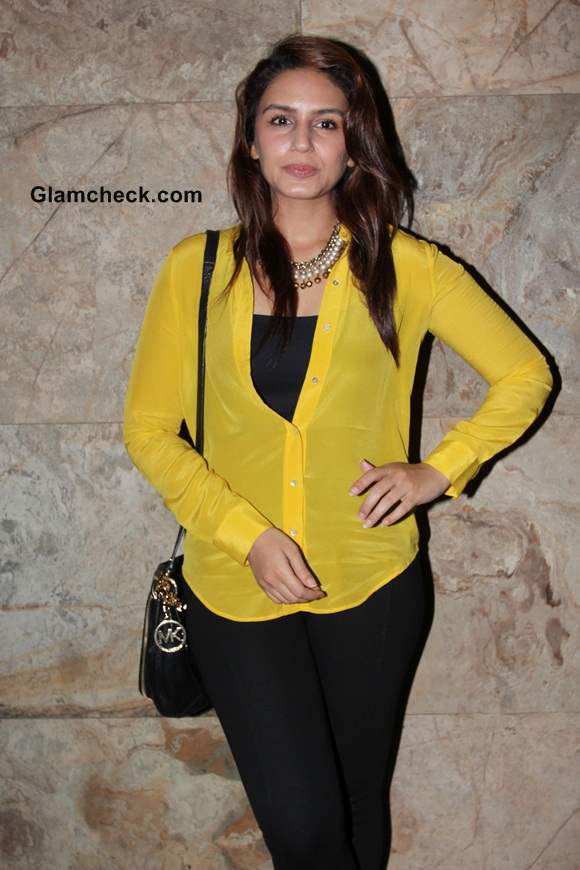 Huma Qureshi 2014 at Hawaa Hawaai Special Screening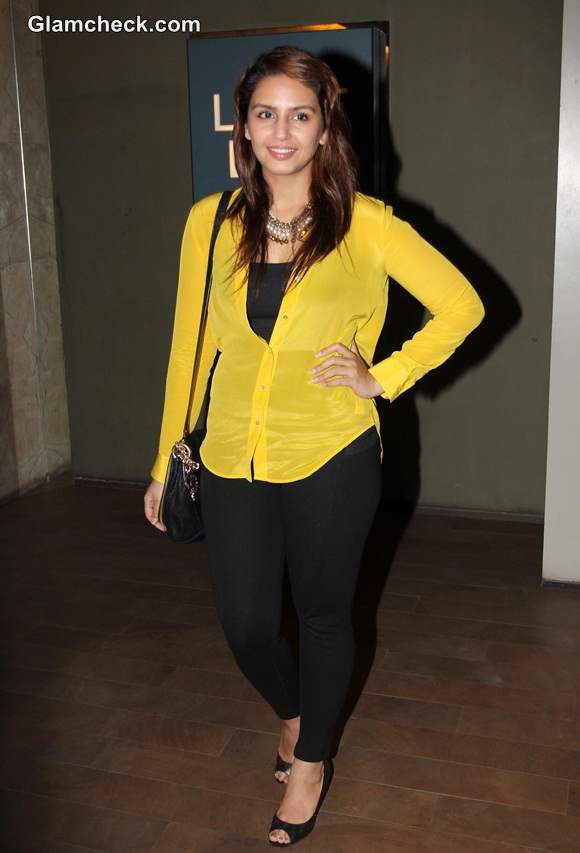 Huma Qureshi Sports Colourful Yellow Shirt at Hawaa Hawaai Special Screening
Solaris Images