Bollywood actors Rekha and Vidya Balan inaugurated the third edition of the Celebrate Cinema festival organised by Whistling Woods International in Mumbai, India on May 17, 2014. The event is one of its kind celebrating not just film and entertainment but also education.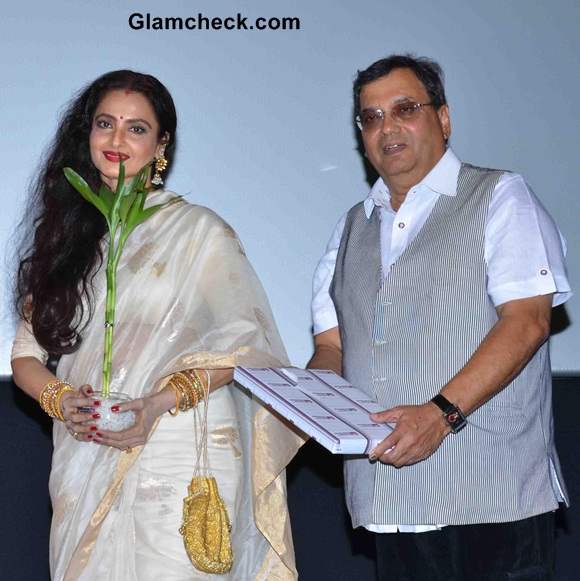 Rekha Inaugurates Celebrate Cinema Festival
Both Bollywood divas stuck to their favourite Indian garment – the sari. Rekha wore a pale peach one with slightly-darker peach borders. Red lips were a given, almost as predictable were her abundant side-swept locks. She accessorized with a gold batwa purse and very pretty dangle earrings.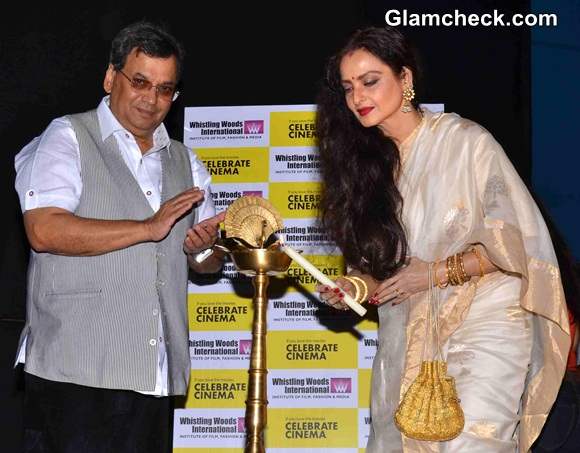 Rekha Inaugurates Celebrate Cinema Festival 2014
Vidya, meanwhile, tried on a nerdy look. Her black frames complemented both her red and orange sari as well as her monochrome blouse by Sabyasaachi. She wore her hair back in a stern little bun which gave her a librarian vibe. A beaded bracelet and dangle earrings completed the look.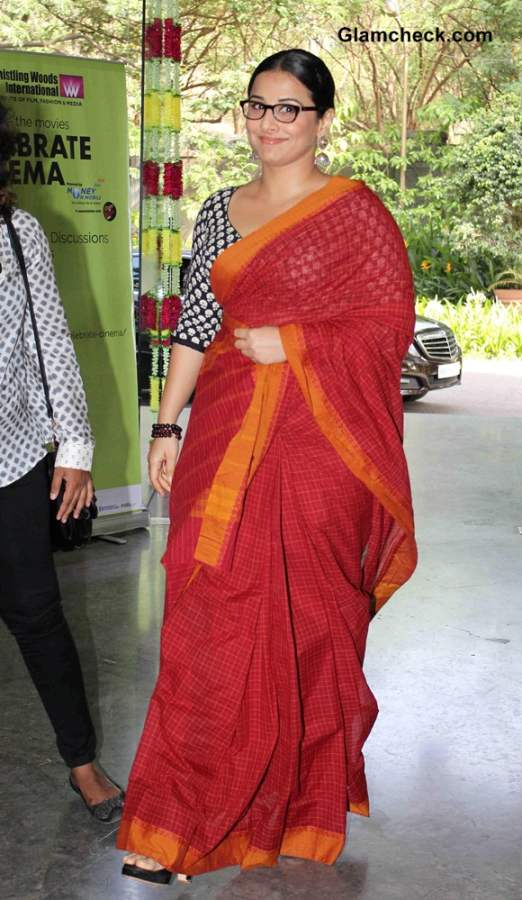 Vidya Balan at Celebrate Cinema Festival 2014 Inauguration
After the inauguration, several panel discussions were held with people from the industry including Subhash Ghai, Batul Mukhtiyar, Hansal Mehta, Toshi, Alka Yagnik, Umesh Kulkarni, Mohit Chaudhary, Govind Nihalani, Kumar Sanu and Shruti Pathak.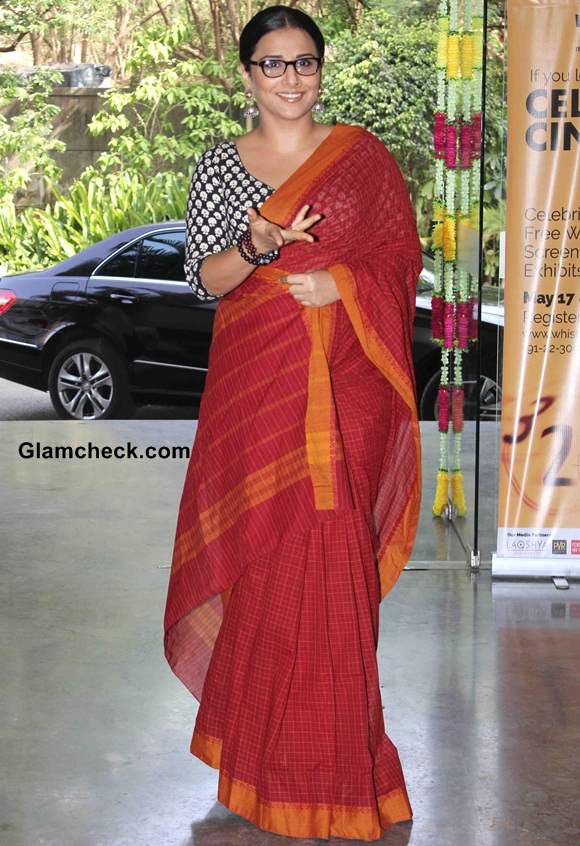 Vidya Balan 2014 in Sari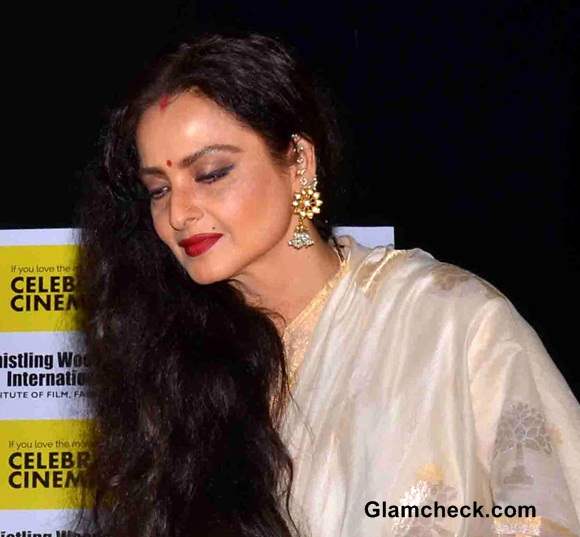 Rekha 2014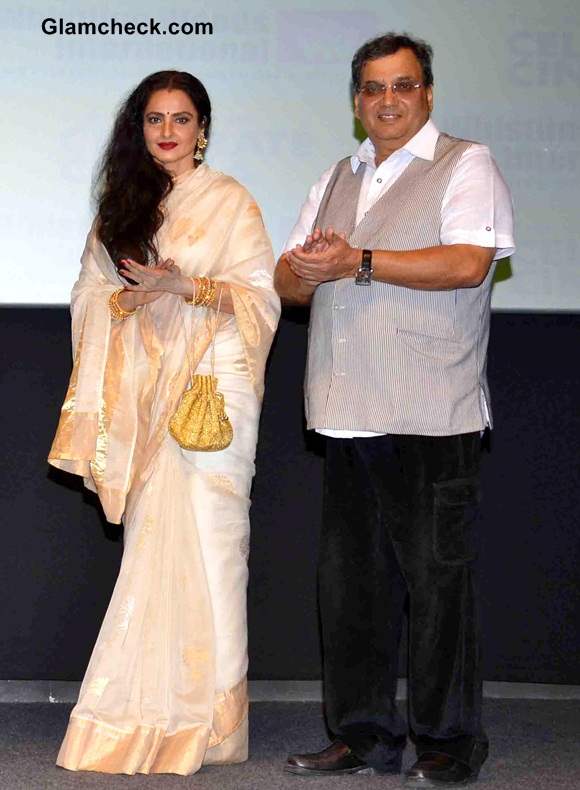 Rekha 2014 Pics
Solaris Images