Hindu Sena activists in New Delhi, India burned posters of Bollywood film actor Shah Rukh Khan during a protest on May 22, 2014 demanding that he leave the country.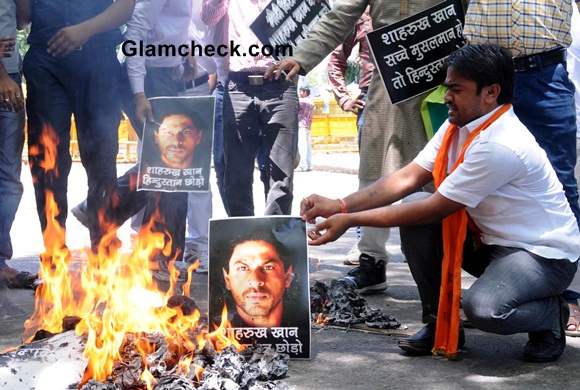 Hindu Sena Activists Protest Shahrukh Khans Alleged Anti-Modi Tweet
The story allegedly started during the general election when Shahrukh is said to have tweeted that if Narendra Modi became the next Prime Minister of India, then he would deactivate his Twitter account and leave India forever.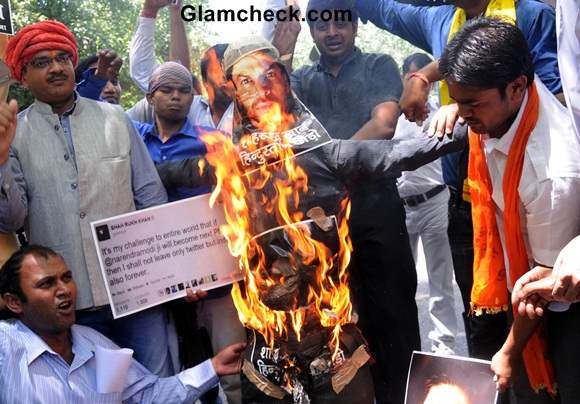 Protest over Shahrukh Khans Alleged Anti-Modi Tweet
Modi is well on his way to sitting in the Prime Minister's seat, and now social media is abuzz with talk of whether or not Shahrukh will keep his word.
However, the actor has said that he never tweeted any such thing. He went back to the Twitter, where all the trouble supposedly started, to address the "fools" who were making such a noise about the fake tweet, saying that the they "suck" just as much as grammar of said tweet.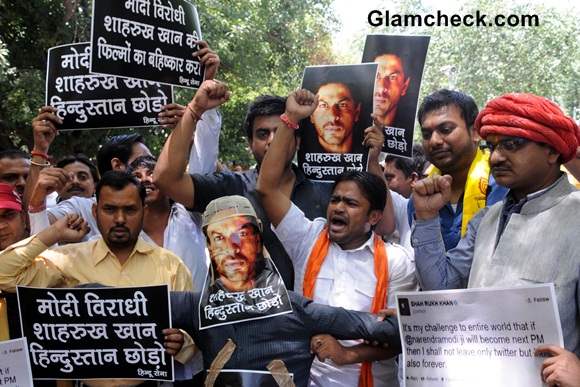 Hindu Sena Activists Protest Shahrukh Khan Alleged Anti-Modi Tweet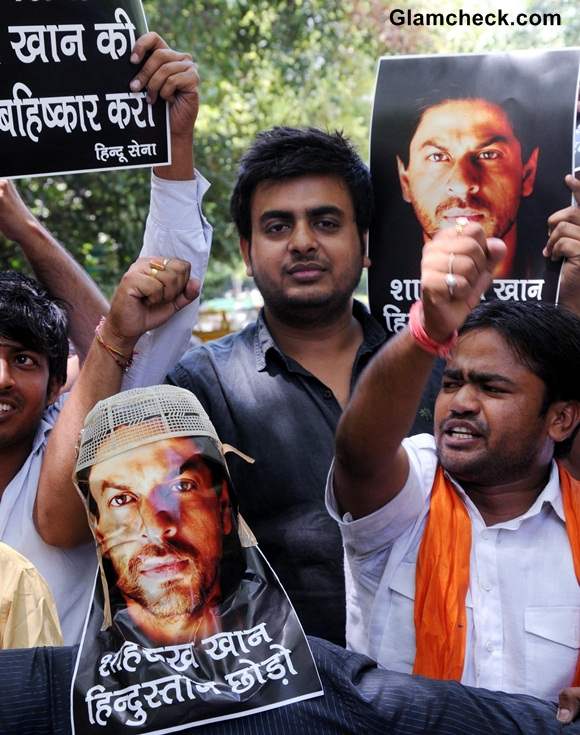 Protest Shahrukh Khans Alleged Anti-Modi Tweet
Solaris Images