Bollywood actress Shraddha Kapoor is making her singing debut with her upcoming film "Ek Villain". She was seen at the recording studio in Mumbai, India on June 7, 2014 with filmmaker Mohit Suri and composer Raju Singh.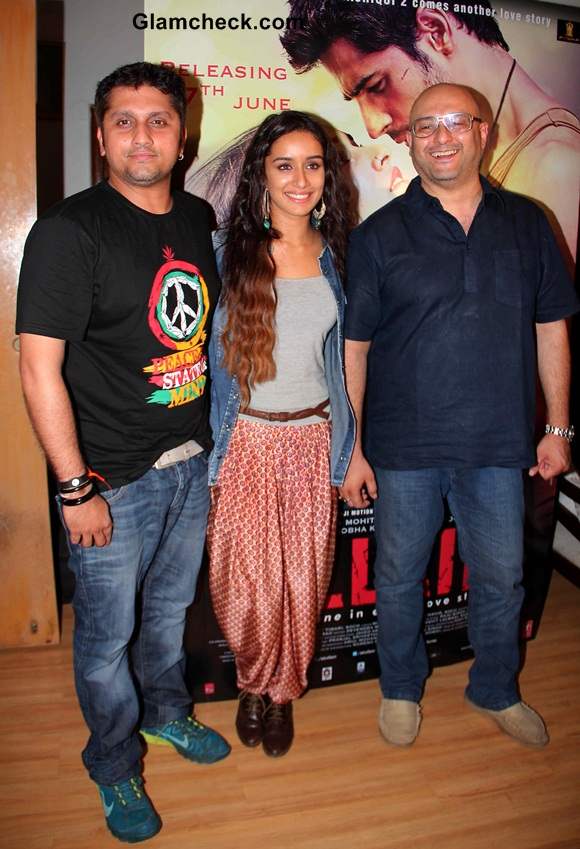 Shraddha Kapoor Records Background Score for Ek Villian
Her going-in-to-have-some-fun-at-work look was pretty awesome. She paired red printed harem pants with a grey tee cinched in at the waist by a brown skinny belt. A long denim shirt left unbuttoned and brown boots added rough and tough touches to the ensemble. Large, thick hoop earrings and long curly black locks with brown hair extensions completed the look.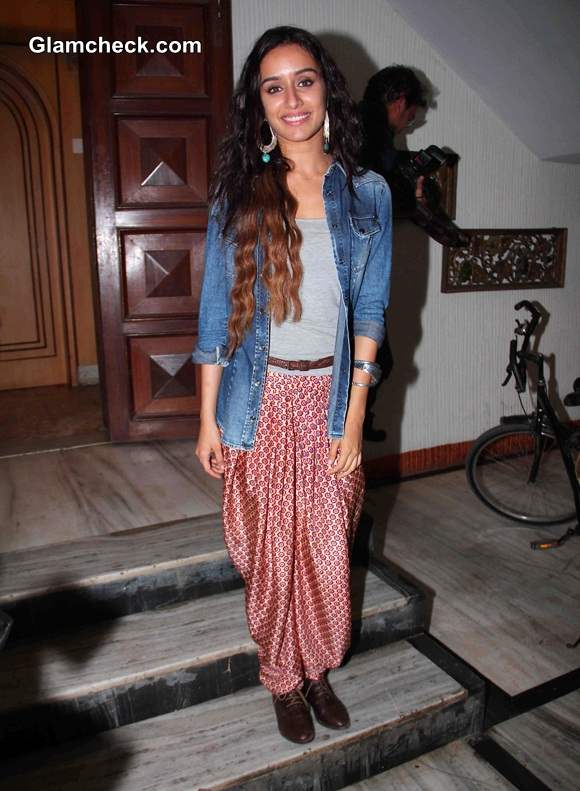 Shraddha Kapoor 2014 Style
Shraddha is not only lending her voice to the background score, she has also already recorded the song Galiyan from the film's soundtrack which has been very well received. She has no classical training in music and said that the only experience she has with singing was when she performed in one play while still in school.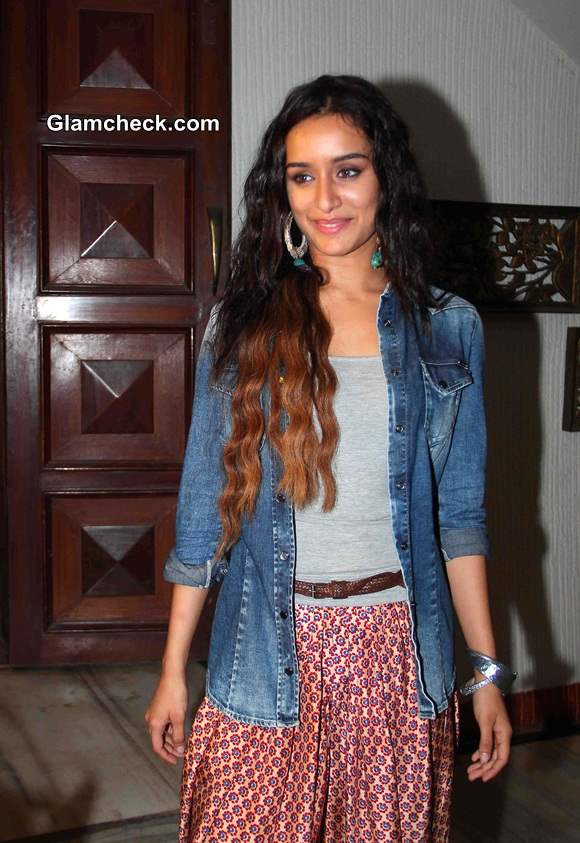 Shraddha Kapoor Records Background Score for her movie Ek Villian
Galiyan has done so well that Mohit called Shraddha over to record some aalaps too. It's not yet known whether they will be incorporated into the first or second half of the film, but Shraddha does not care either way because, she said, she is getting an opportunity to do so much with this project.
Ek Villain is expected to release on June 27, 2014.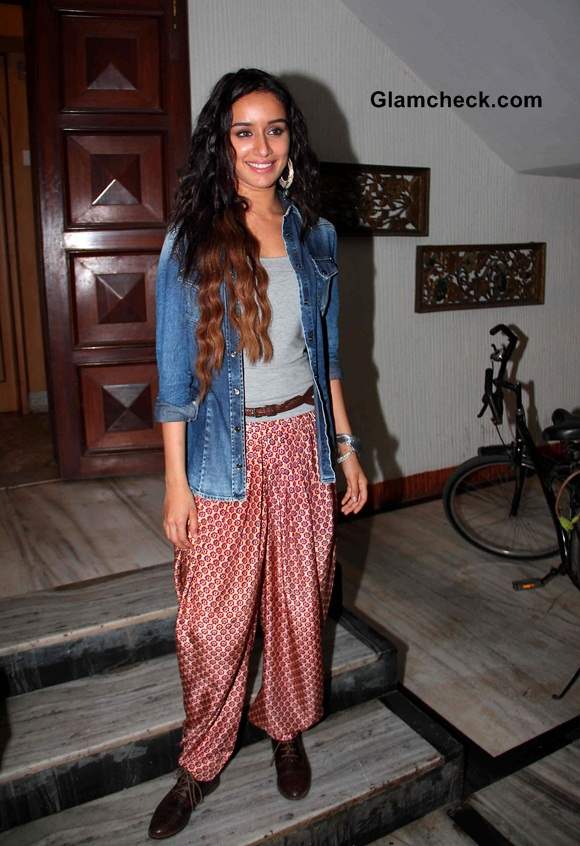 Shraddha Kapoor2014 Ek Villian
Solaris Images