Bollywood actress Kangana Ranaut looked hot at the Vogue Beauty Awards 2014 in Mumbai, India on July 22, 2014.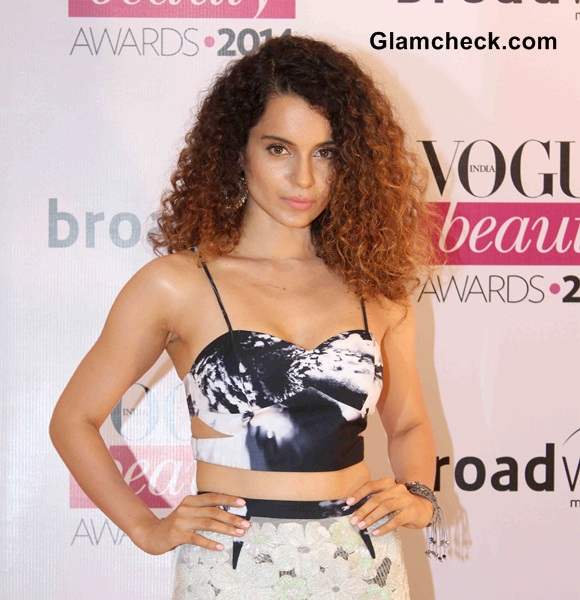 Kangana Ranaut in Namrata Joshipura at Vogue Beauty Awards 2014
She's quite fond of the cropped top trend, and who can blame her? If we had a figure like hers worth flaunting, we'd be reaching for cropped tops at every event too. Kangana slipped into a strappy cropped top and matching skirt by Namrata Joshipura for this one.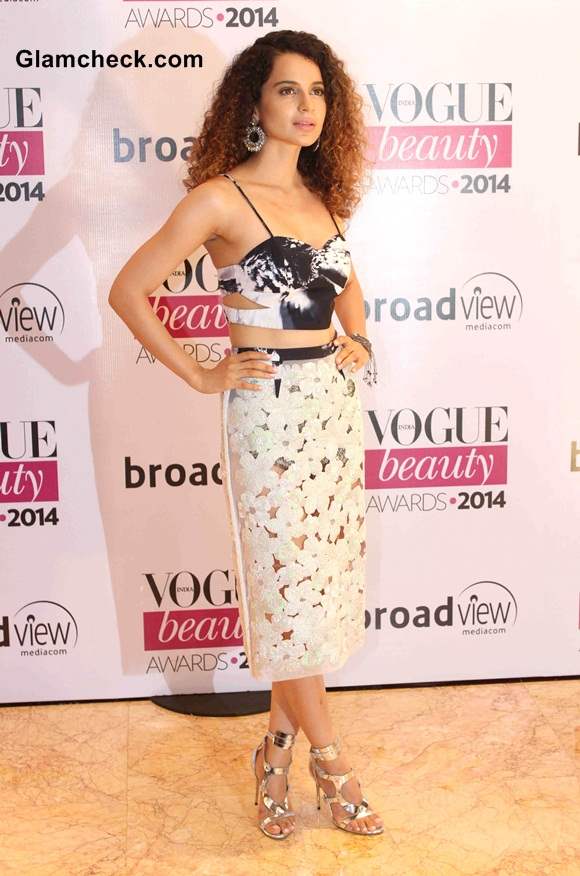 2014 Vogue Beauty Awards Kangana Ranaut
She accessorized with the same metallic silver Tom Ford sandals that she recently wore to Karan Johar's birthday party. And again, who can blame her. Those shoes are to die for and we'd want to be buried in them too!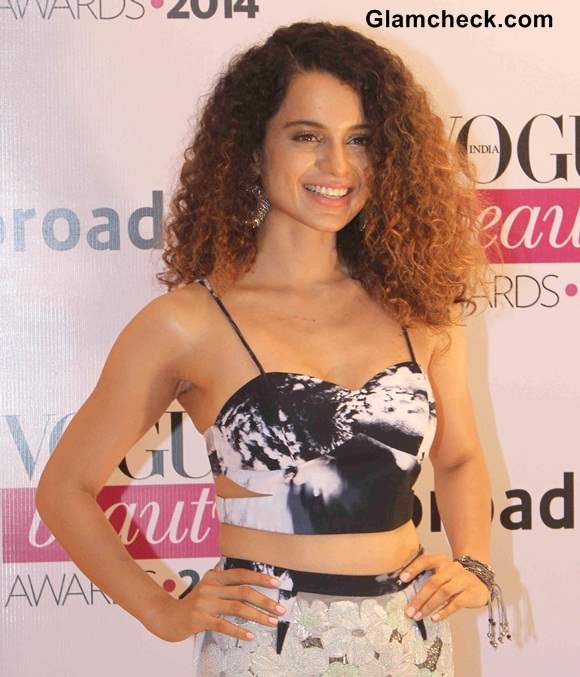 Kangana Ranaut 2014 at Vogue Beauty Awards
As for bling, she chose a statement bracelet and statement dangle earrings, but the latter just disappeared under the voluminous curls we're glad she styled her hair in.
Although surrounded by stunning women in even more stunning ensembles, we have to say Kangana totally held her own.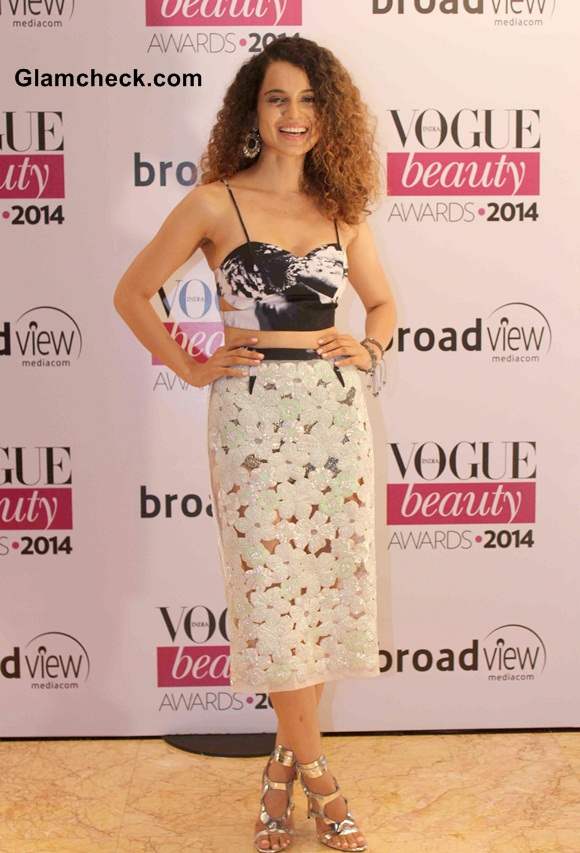 Kangana Ranaut in Namrata Joshipura Vogue Beauty Awards 2014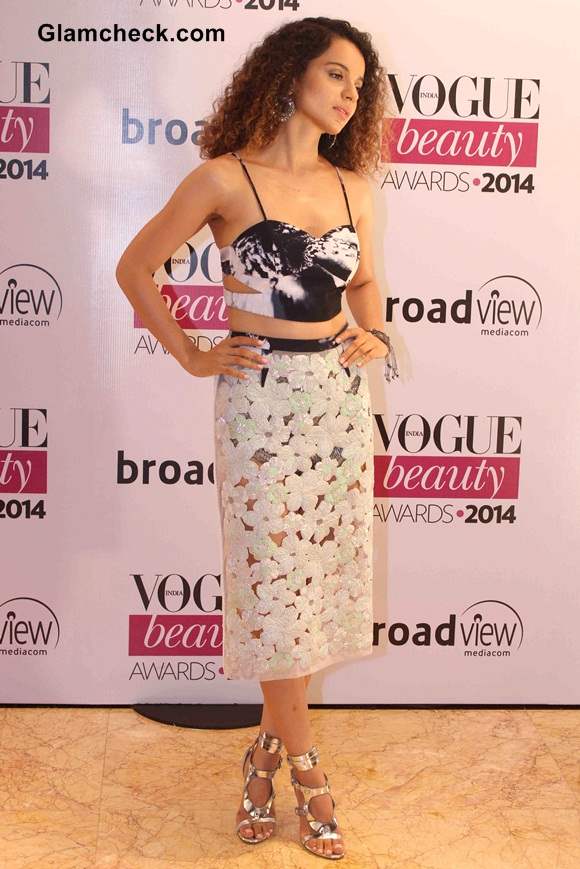 Kangana Ranaut 2014
Solaris Images