We see them so much at promos and endorsements and other big funda events that we forget celebrities are just people who need to eat and who may even enjoy eating out on occasion. We spotted several big name celebs recently enjoying a fine dining experience at a restaurant in Mumbai, India on August 6, 2014.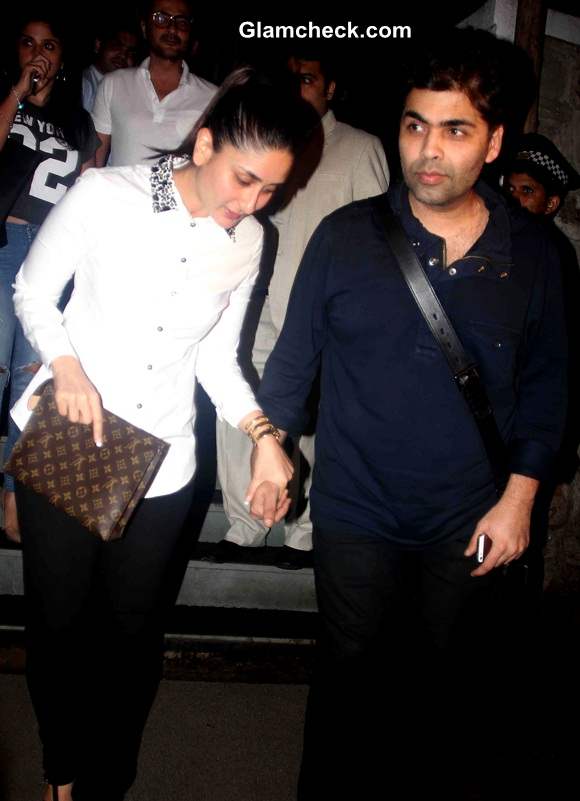 Kareena Kapoor with filmmaker Karan Johar
Kareena Kapoor was seen walking in with film-maker Karan Johar. She stuck to the monochrome look that the Kapoor sisters love best, sporting a white shirt with black pants, black T-strap heels and a Louis Vuitton clutch. A ponytail rounded out her look.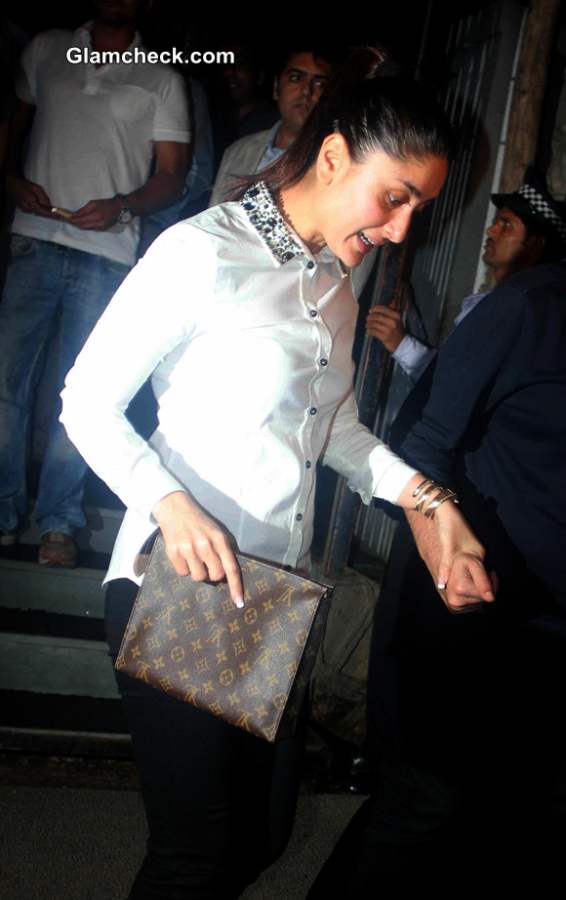 Kareena Kapoor 2014
Karan had a casual thing going in a navy blue long-sleeved tee and black pants, a black sling bag hung diagonally across adding a nice modern-man touch to the look.
The blue and black theme was seen on Arjun Rampal too who left his shirt breezily untucked and had a debonair, effortless hottie thing working overtime for him.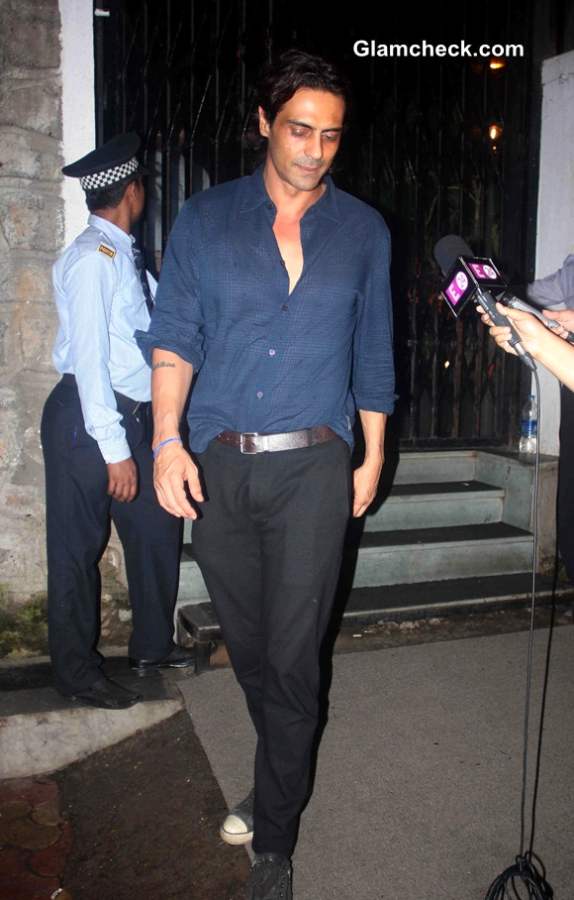 Arjun Rampal 2014
Sizzling Bong beauty Bipasha Basu showed off her super-fit figure in a color block dress featuring pink, grey and navy blue. A pop of bright pink on her lips, chocolate-y curls and defined peepers completed the eating-out avatar.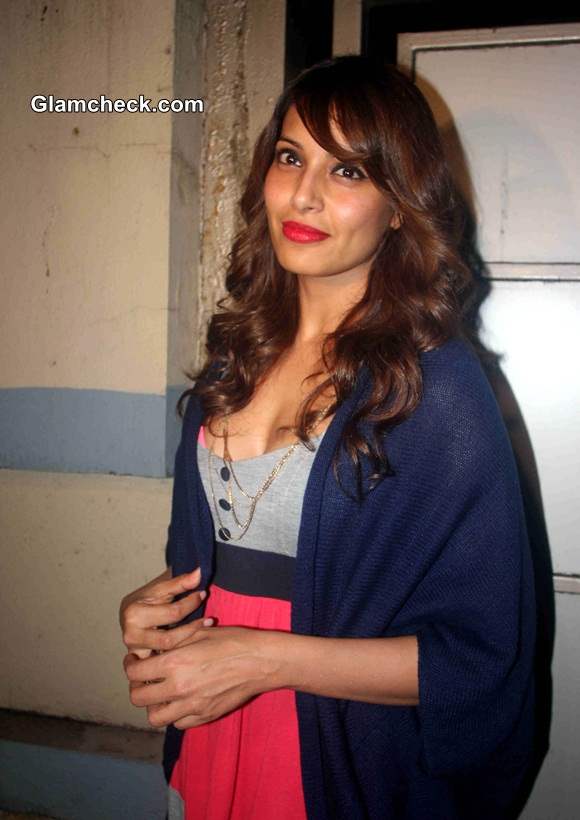 Bipasha Basu 2014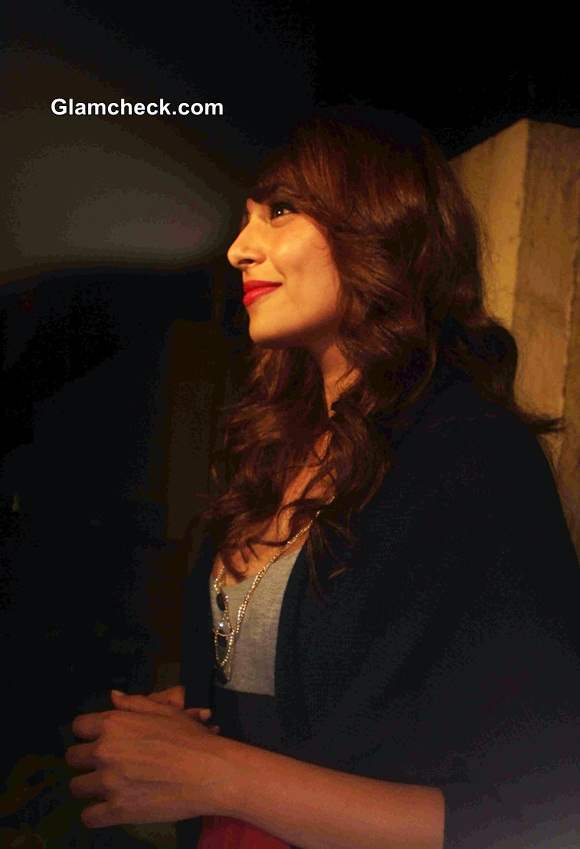 Bipasha Basu 2014 Pics
Also seen was Atul Agnihotri with his wife Alvira Khan. He was dressed in blue jeans, a white tee and a white cap while she went with leopard print leggings, a black top, a red handbag and funky frames – all of it coming together surprisingly well.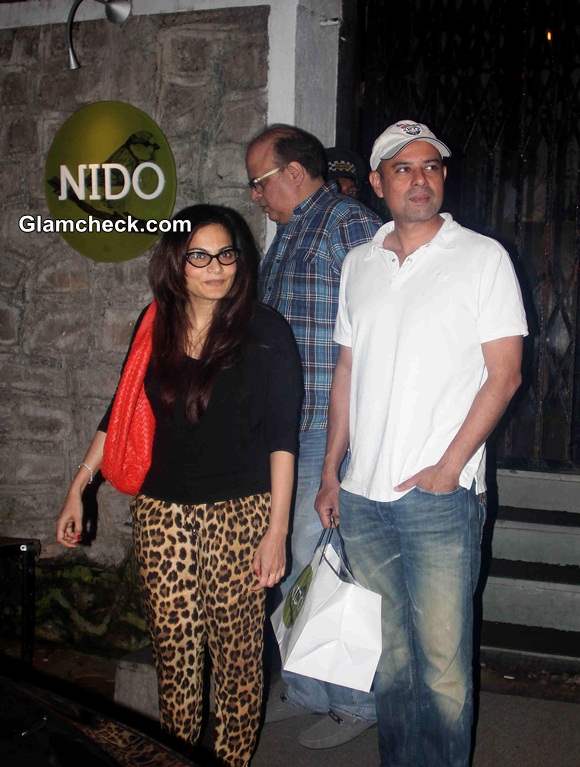 Atul Agnihotri with his wife Alvira Khan
Solaris Images