Denim jacket with cute girly dresses and skirts is a super classy combination that can hardly go wrong. Bipasha Basu was seen donning such a look for the screening her film 'Creature 3D' in Mumbai on September 12, 2014. She had organized the special screening for her friends and family members.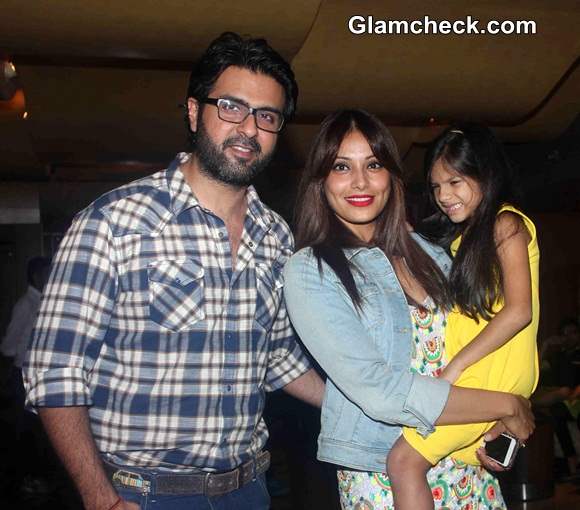 Bipasha Basu at special screening of Creature 3D for her friends and family
Even though we mentioned the denim and flirty dress combination as a cannot-go-wrong look, we have to say Bipasha looks quite washed out in this ensemble. The printed white mini-dress from Pia Pauro is in itself super cute and adorable; it would have looked much better had it been paired with a deeper and darker hue of the blue denim jacket.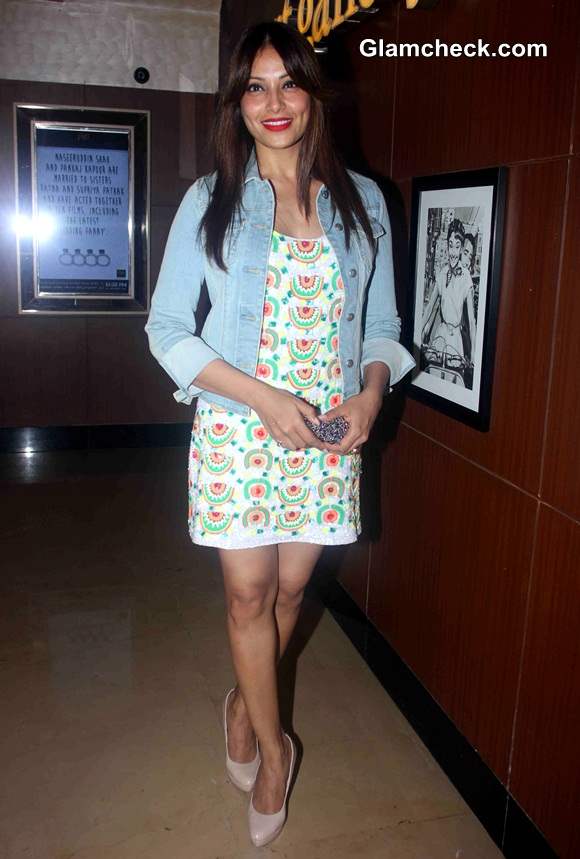 Bipasha Basu at special screening of Creature 3D
Also, one has to be careful even when opting for light beige or nude pumps. They are known to work with almost all colors but it doesn't work with white attires since these two colors are of different tone levels. A white dress or ensemble usually works well with silver and gold accessories; and if you're the edgy bold type, a pop of color is a good option. Bipasha could also have gone for some color; either of the blue-green, orange and red of the print on her dress would have looked pretty on the shoes.
All said and done, we do love her super sleek hair and the bold red lips. The red lips look too good, especially with that lovely smile and dimpled cheeks!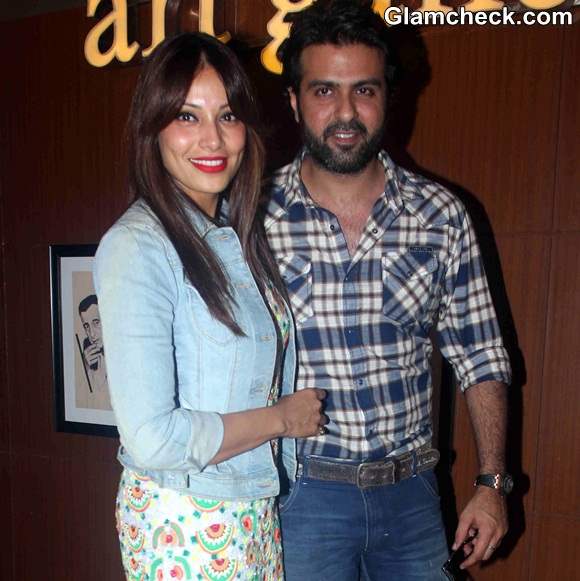 Bipasha Basu with Harman Baweja
Bipasha Basu was spotted having fun time with her friends and family. She also stopped to pose for the paparazzi with her mom, who we must say looks stunning; now we know where Bipasha got her gorgeous looks from.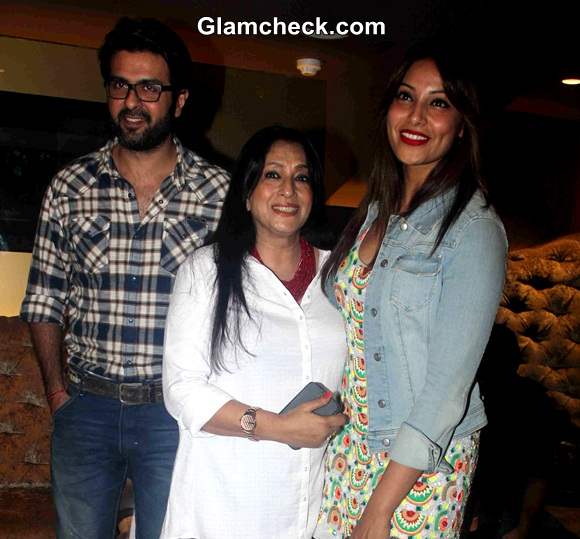 Bipasha Basu with her Mother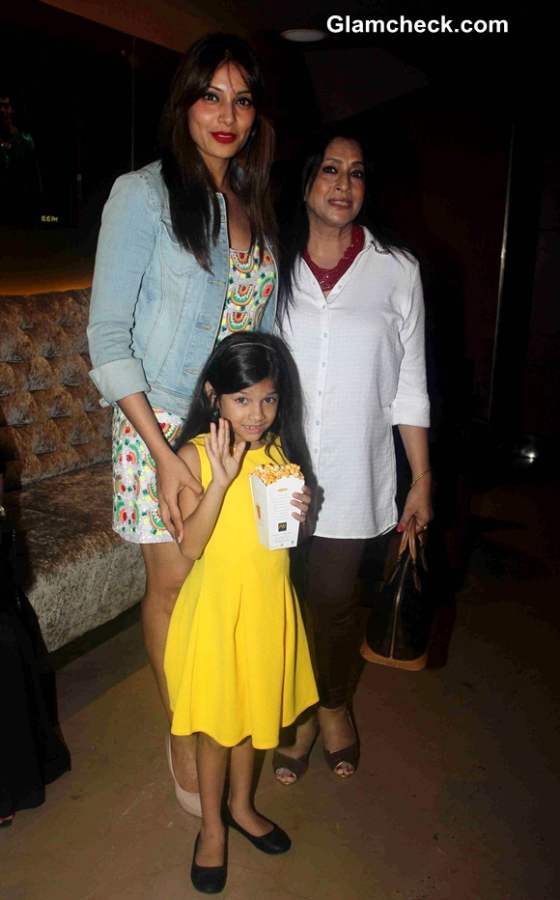 Bipasha Basu and her Mother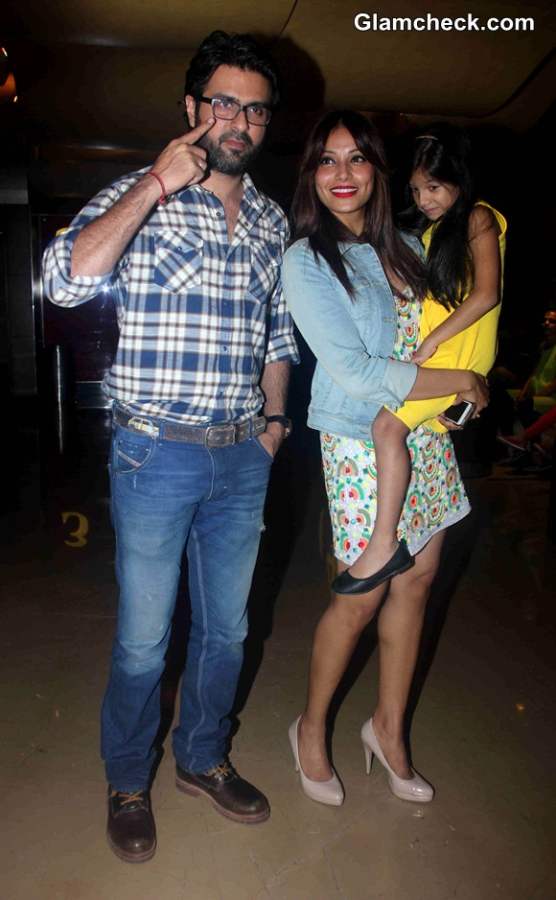 Bipasha Basu and Harman Baweja pics 2014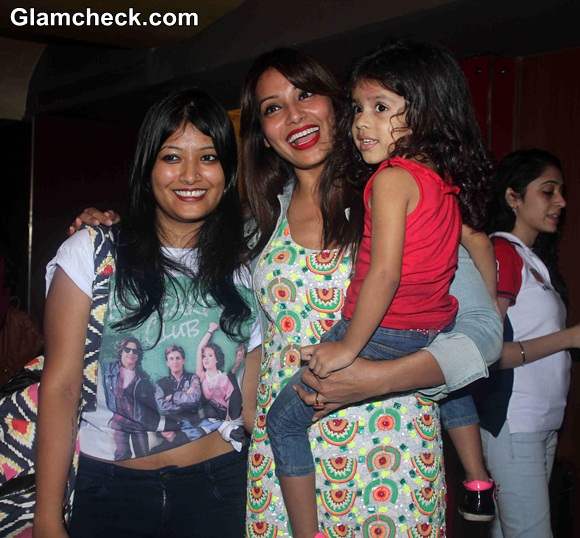 Bipasha Basu 2014
Solaris Images