Indian television is all set for its new superhero series Maharakshak Aryan. The series dwells on the story of a meek and nerdy boy Aryan, who stumbles upon his superpowers inherited through his family, when he turns 18.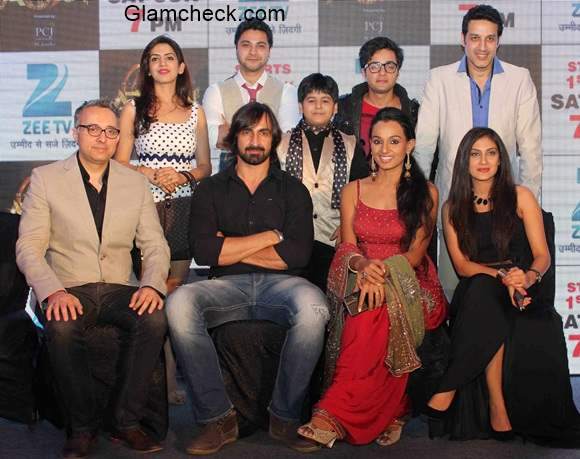 New Zee TV superhero series Maharakshak Aryan launched in Mumbai
Namit Sharma, Programming Head, Zee TV, Television actors Vikramjeet Virk, Reshmi Ghosh, Rina Agarwala, Parineeti, Mishal Raheja, Rishabh Jain, Aakarshan Singh and Khalid Siddiqui launched the new show of Zee TV, Maharakshak Aryan in Mumbai, India on October 29, 2014.
Newly launched actor Aakarshan Singh will essay the role of the superhero. Breaking away from the stereotype superhero look, he will be dressed as in simple casual attire like a common man.
The series will air for 13 week, taking the viewers on a journey of Aryan and how he tries to cope up with the change. With an aim to highlight the 'good wins over evil' notion, each episode will feature a new villain.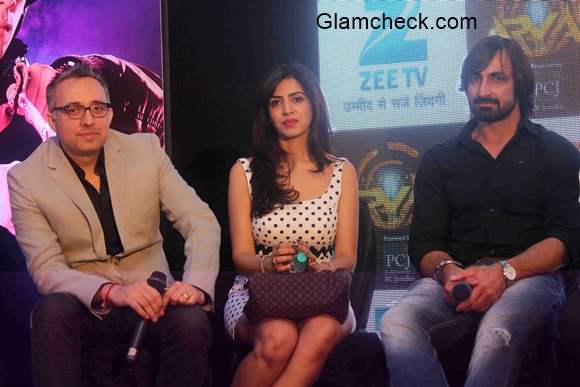 New Zee TV Maharakshak Aryan launched in Mumbai
Actors like Vikramjeet Virk, Reshmi Ghosh and Mishal Raheja will be seen playing the role of the villains in the series.
"Maharakshak Aryan" is the first part of a trilogy that the makers have planned. The makers are marketing it not just as a children's show but as a family entertainer.
According to Namit Sharma, programming head, Zee TV, the show will give the audience an eclectic programme during the weekends and it has all the elements to keep them entertained.
The weekend show will go on air from Nov 1 at 7 p.m.
Solaris Images