There was a lot of bling, drama and glamour to the red carpet outfits at the Filmfare Awards 2014. Some looks came close to being over –the-top or busy. Bollywood actress Aditi Rao Hydari was one of them. Not that we're faulting her outfit because there was plenty of good stuff going on too. Let's take a closer look.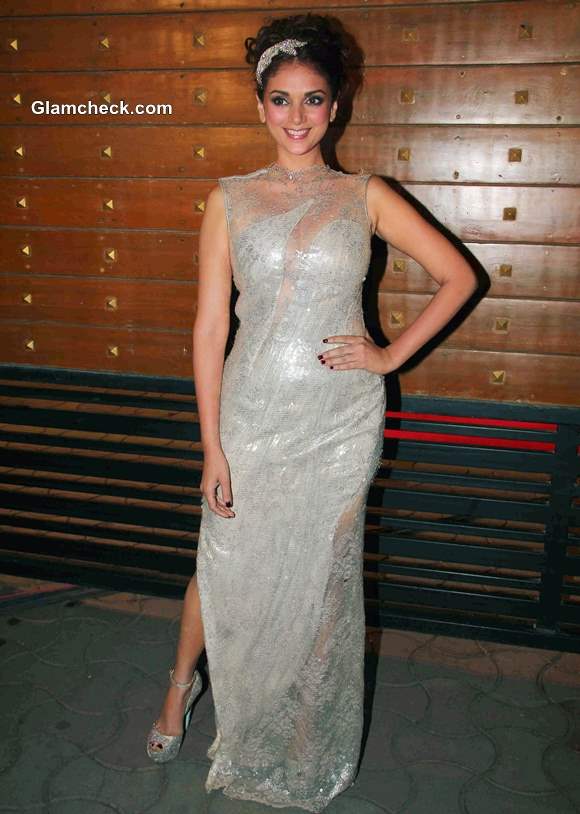 Aditi Rao Hydari at Filmfare Awards 2014
Her silver evening gown by Gaurav Gupta was simply amazing. It was perfect for this glamorous event.
The neckline and upper bust were sheer silver embellished with delicate silver embroidery that immediately captured the heart. That little detail imparted vast reserves of divinity to the look.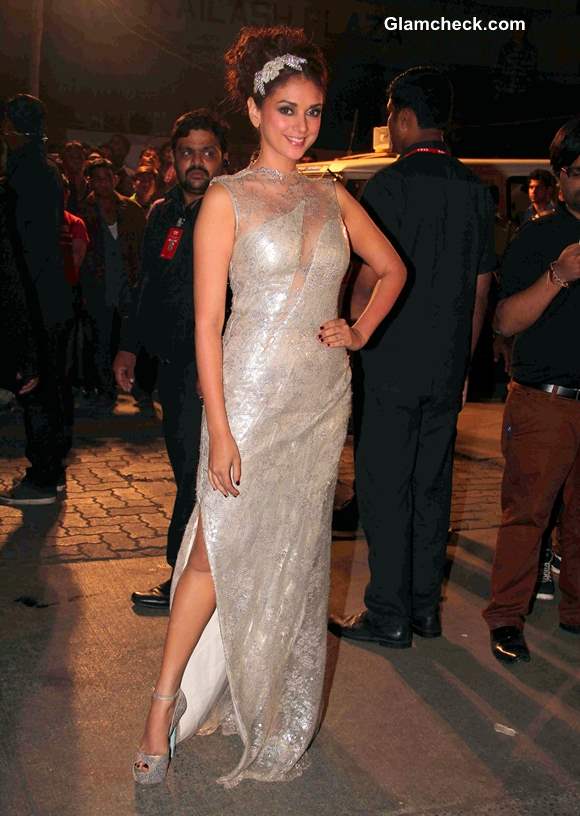 Aditi Rao Hydari in Gaurav Gupta Couture at Filmfare Awards 2014
This same sheer fabric acted as an overlay for the rest of the evening gown too. The gown underneath the overlay had a diagonal plunge on the neckline and sexy slits down both sides of the skirt.
She paired the dress with glittery silver stacked ankle-straps choosing thankfully to stay away from any jewellery. Her hair was done up in a curly updo and a statement silver hair accessory was pinned to the side of her crown. Sultry, smokey eyes and pink cheeks and lips complete the look.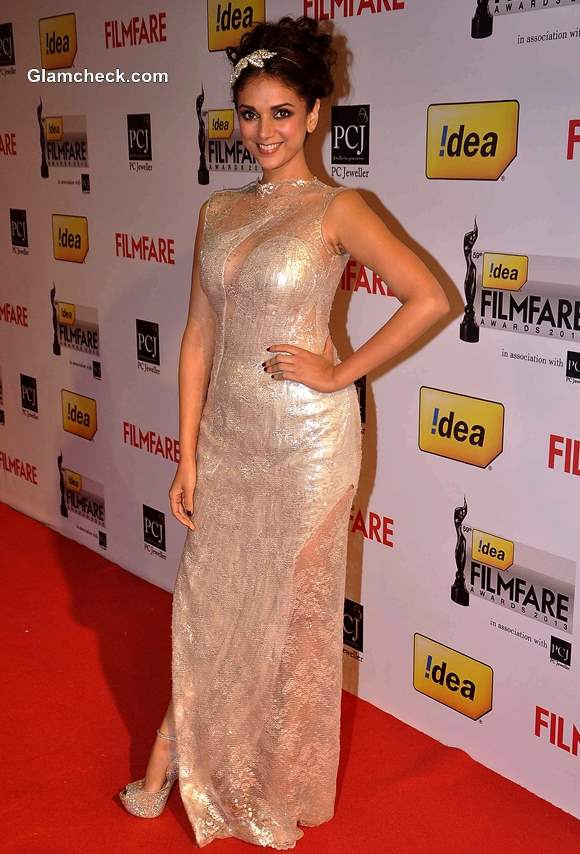 Aditi Rao Hydari 2014
There was just a bit too much silver in this ensemble. The dress was more than enough and had the potential to stand on its own. The shoes and hair accessory, although pretty pieces in themselves, were a little heavier than the woodland nymph fairytale feel of the dress which is what made the ensemble appear a tad busy.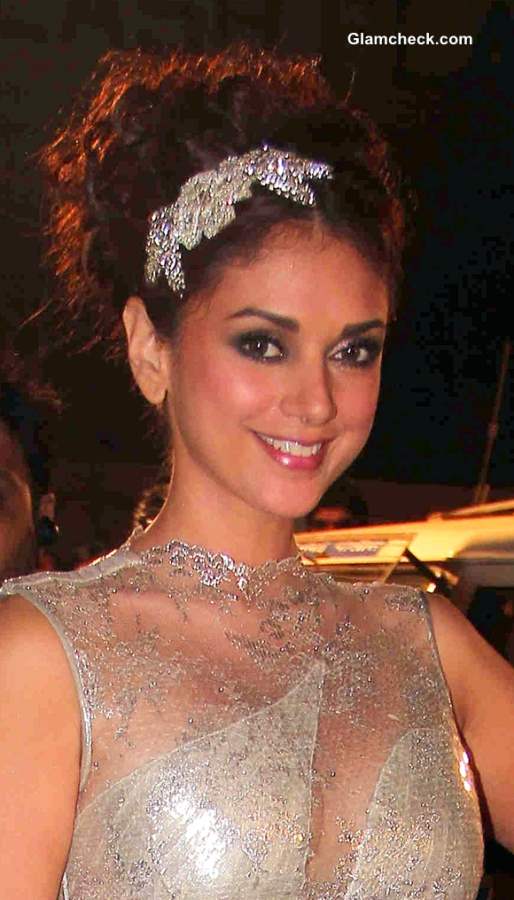 Aditi Rao Hydari 2014 at Filmfare Awards
It borders on being too much but could be interpreted on either side of the line. And after all, it is the red carpet of the most glamorous film event of the year. If you can't be over-the-top then, when can you be?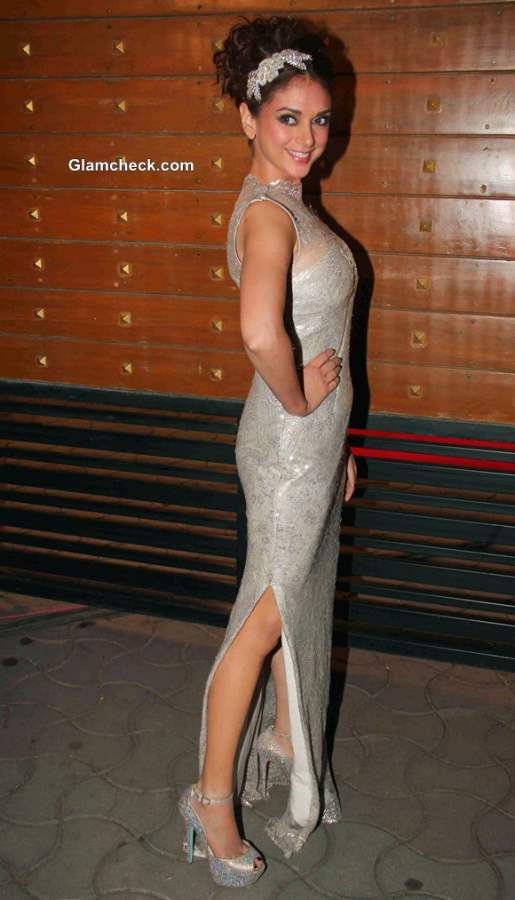 Aditi Rao Hydari in Gaurav Gupta Gown at Filmfare Awards 2014
Solaris Images