We love former beauty queen Lara Dutta's clean, sleek yet powerful hair and makeup look as she launched Balewadi F Residences by Nahar Group and Eiffel Developers in Pune, India on January 9, 2014.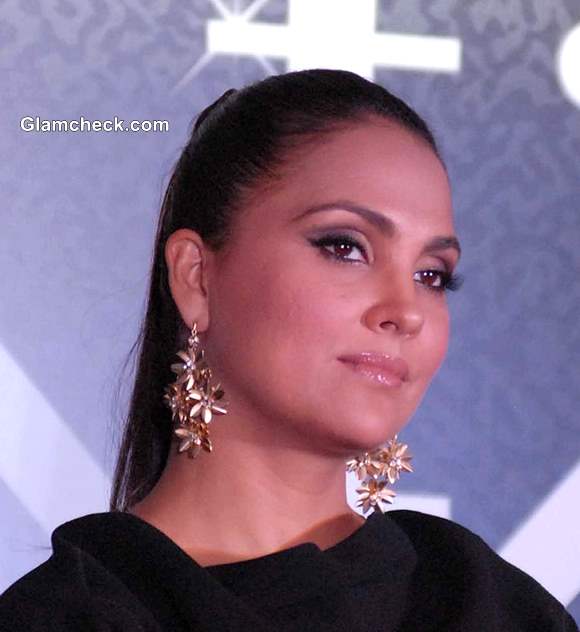 Get the Look – Lara Dutta Subtly Sexy Hair and Makeup
Lara's hair was first straightened to perfection and then meticulously and flawlessly swept back into a ponytail so sleek that it wasn't even visible from the front. This stark hairstyle left her face in full focus, which she played up with overall natural makeup and a comparative smidgeon of definition around the eyes.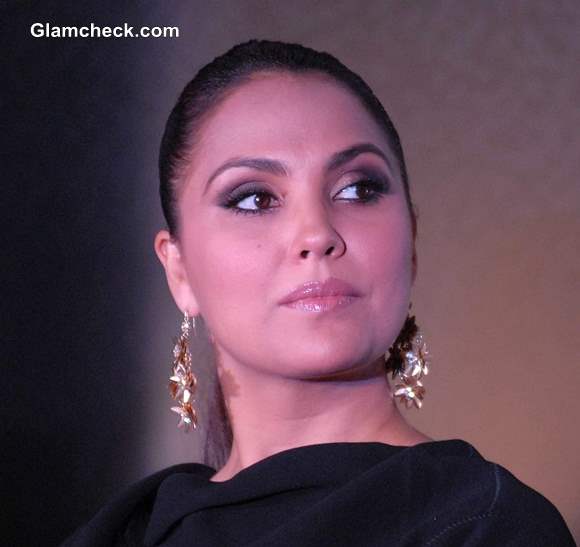 Lara Dutta 2014 Makeup and Hair
The effect was a subtle smoky quality that we feel she pulls off quite well. It's an understated avatar and what we like most about it is how seamlessly it transitions from a day to night look. Here's a short tutorial on how to get the look.
The Sleek Ponytail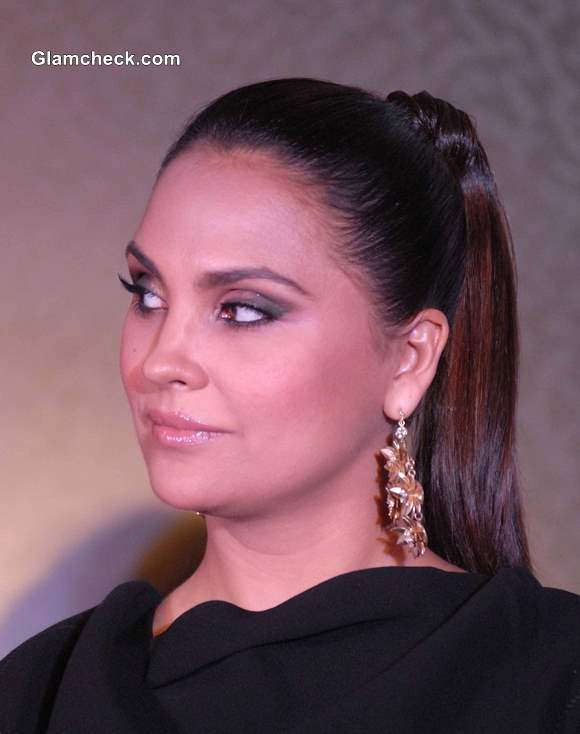 Lara Dutta 2014 Sleek Ponytail Hairstyle
This may take you awhile if you don't have naturally straight hair as you will have to begin straightening your hair at home from scratch. An alternative is to get your hair straightened at a beauty salon on the day of or the day before you plan on sporting this do.
Using a fine-tooth comb, sweep your hair back into a ponytail just at the base of your crown.
Once you've tied it off with a transparent hair elastic, take a very small section of your ponytail and wrap it around the band so that it looks like your hair is what is keeping the ponytail in place.
The Bewitching Makeup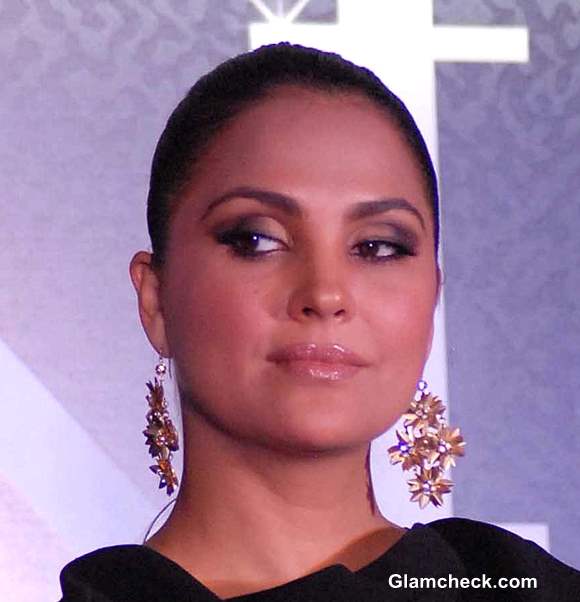 Lara Dutta 2014
Once you've applied your primer and foundation, it's time to get working on the eyes.
Begin with your eye shadow. You can use two colors – a nude one and a charcoal grey. Or you can do away with the nude and use only charcoal grey, but only if you wear eye primer first.
Begin by applying the nude shadow first. Once that is done apply the darker shade on the outer half of your eyes moving the brush in an upwards and sideways direction so that a slightly vampish V shape is formed on the outer corner. Remember that you're just looking for a kiss of colour here so apply with a light hand.
Apply a generous coat of mascara to your lashes. You can even wear fake lashes if the occasion permits.
Eye liner is the icing on this smokey cake.
Finish off with a nude lippie. 
Solaris Images