Anushka Sharma was clicked during the shooting of Disney's popular talk show 'Captain Tiao' in Mumbai on November 30, 2014. The actress had made an appearance in the show to promote her upcoming movie PK.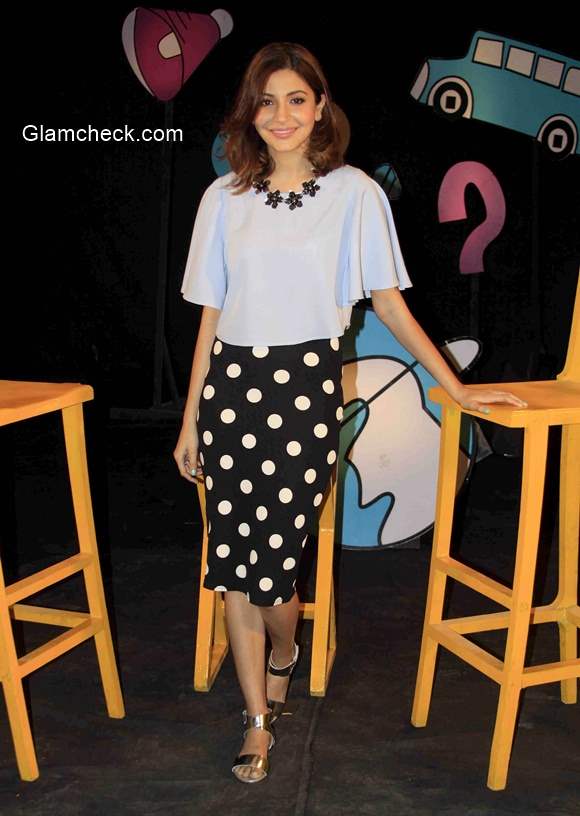 Anushka Sharma in Koovs and Topshop during the shoot Captain Tiao
Anushka Sharma once again showed her love effortless fashion as she stepped out in a chic pastel colored kimono style top and black polka dotted skirt from Koovs.
Further punctuating the cute look were her silver sandals and floral necklace from Topshop. Hints of pastel mint on the nails and pink on the lips, Anushka looked breezy fresh.
During the popular celeb show, the bubbly actress reportedly had a fun time and even opened up about her childhood and her equation with her strict dad.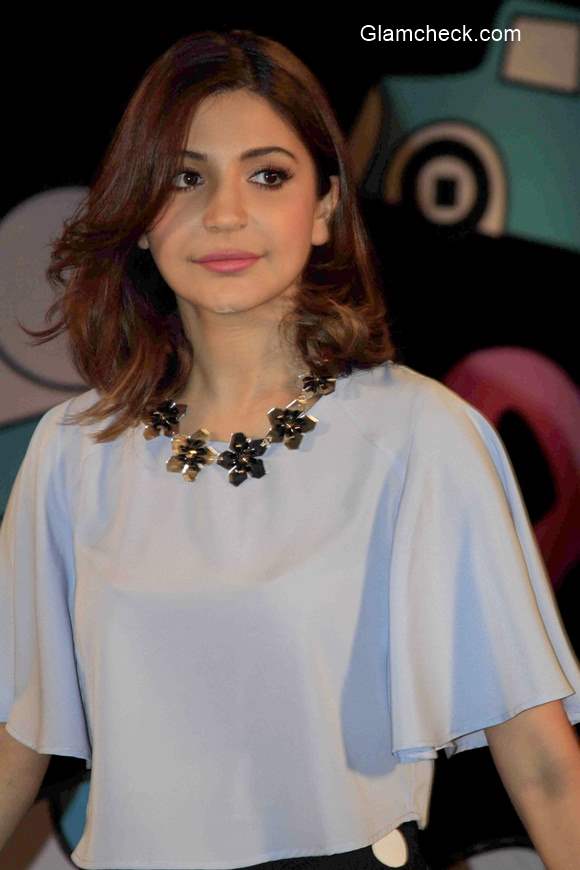 Anushka Sharma 2015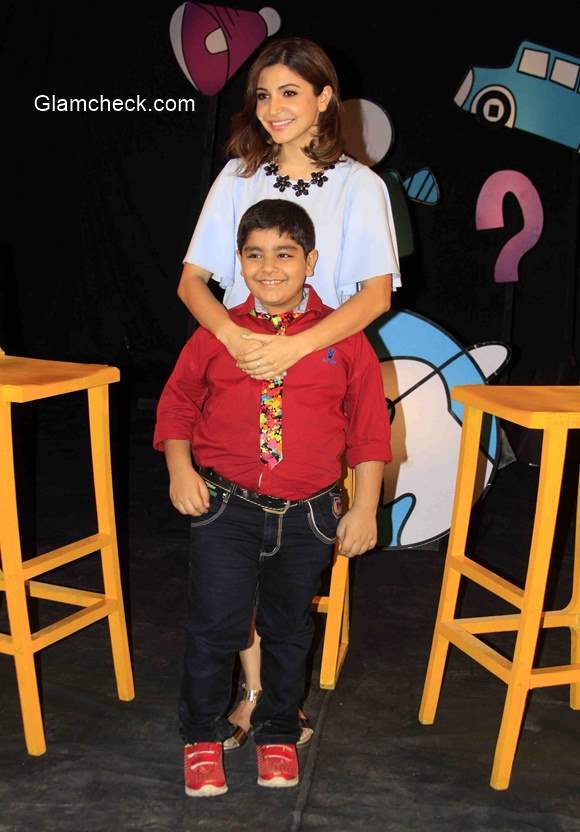 Anushka Sharma during the shoot Captain Tiao pics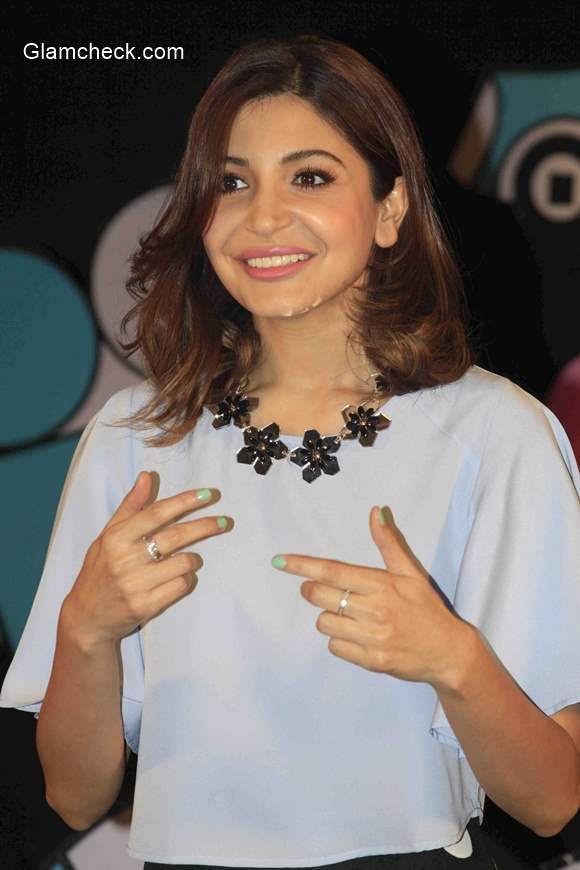 Anushka Sharma in Koovs and Topshop at the shoot Captain Tiao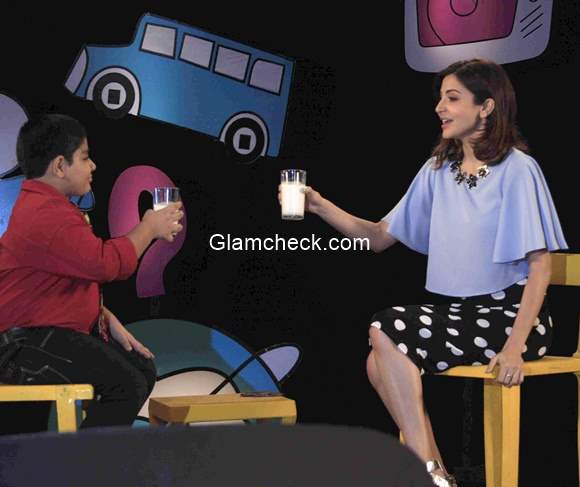 Anushka Sharma during the shoot Captain Tiao
Solaris Images