She has never failed to impress us with her style quotient and her sense of style is something all fashionistas look up to. This time around, Priyanka Chopra decided to show us how to mix styles and prints as she unveiled fashion magazine Grazia's December edition. At the event which took place in Mumbai on 17th December, Priyanka gave us a refreshing, pretty yet bold look.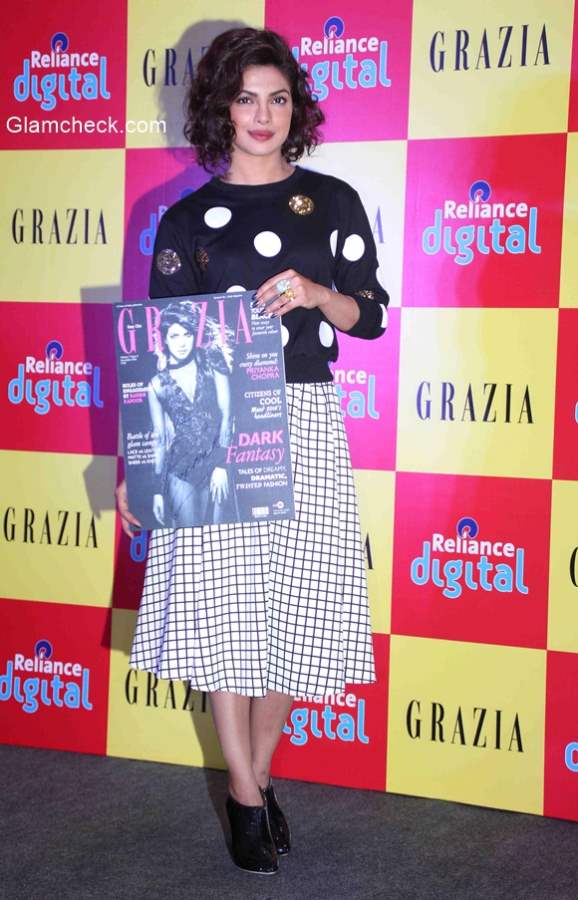 Priyanka Chopra graces the launch of Grazias December issue
Quite an interesting choice of wear, she mixed a bold polka dot sweater featuring pretty gold sequins and a printed skirt, both from Madison. Though she kept the look monochrome, we have to say, she played it well! We adore the shiny black Gucci booties.
Pushing the cutesy look to an edgier style was her short wavy hairdo. A look very different from what she had spotted on the magazine's cover photo but what a lovely one!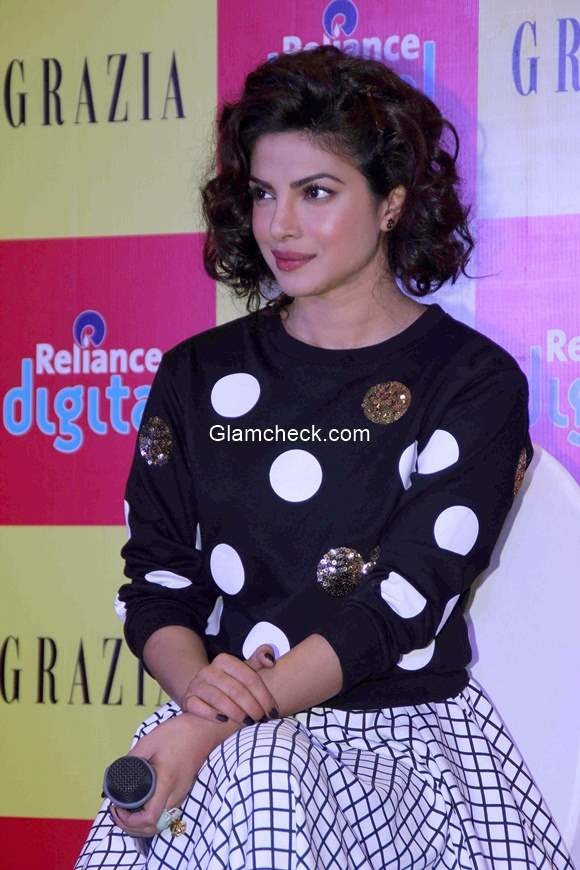 Priyanka Chopra launches of Grazia December issue 2014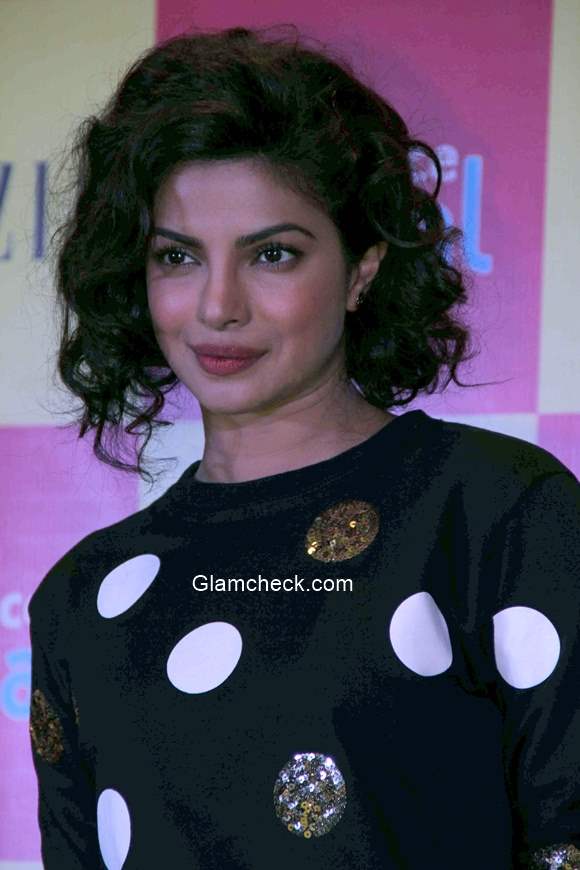 Priyanka Chopra 2015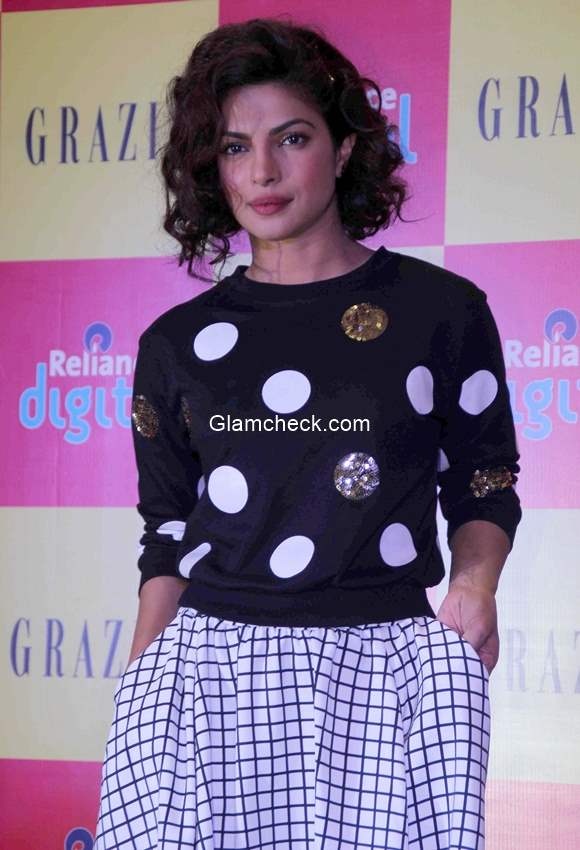 Priyanka Chopra launches of Grazia December issue
Solaris Images