Johnson & Johnson have announced a new global campaign during a press conference held in Mumbai on February 5, 2015. The way parents interact with their baby, especially in the first three years after birth, contribute a lot towards shaping the development of the baby's brain. Normal, everyday rituals like bathing can be all the more important in stimulating the sense of smell and touch. For instance, a pleasant smell, together with the loving touch of a parent, goes a long way in creating beautiful memories for the child.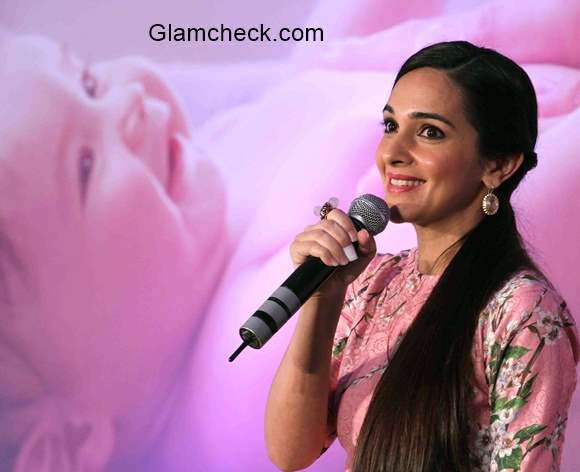 Tara Sharma announces global campaign of Johnson and Johnson
Thus, in order to create that awareness and to inspire parents to take healthy and happy baby care rituals, Johnson & Johnson brought together Scott Beaudry (Bathologist), Givadaun (fragrance expert), S.R. Iyer (Senior Perfumer), and Dr. Jayakar (Senior Dermatologist) for a discussion.
And to share her experience as a mother, Johnson & Johnson invited Tara Sharma, host of the popular talk show 'The Tara Sharma Show'.
Dressed in a flower branch printed Nishka Lulla dress, she looked effortlessly elegant. Keeping the accessories minimal, Tara added Curio Cottage earrings and a sleek low side ponytail. She looked lovely!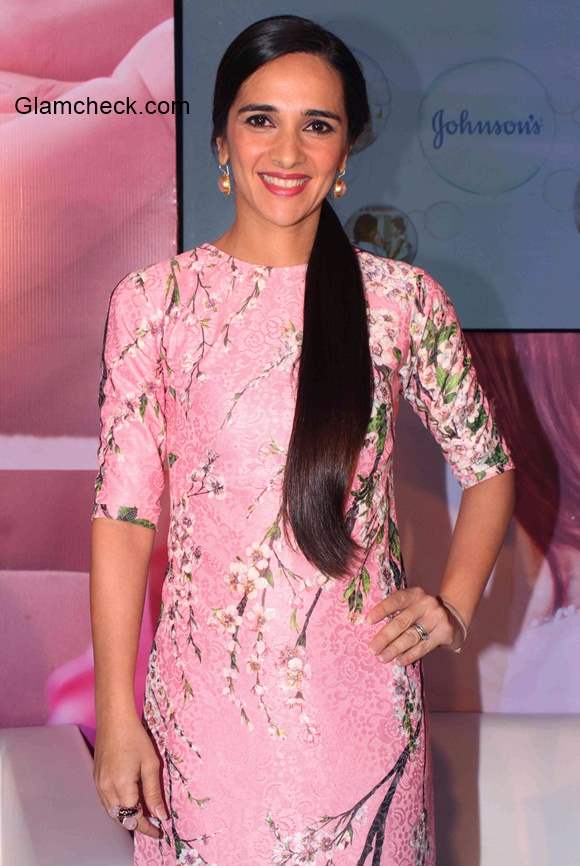 Tara Sharma 2015 pic
The actress opened the show by sharing her emotions as a first time mother, one aspect that Tara emphasized on was the skin to skin contact between a mother and her child. A lot of things come instinctively to a mother, of how to express her love with tender touches and surprisingly, these sense of touch offer tremendous developmental benefits to the baby.
JOHNSON'S® has always been associated with the best of baby care products and with this global campaign, they have tried to emphasise the importance of sensory experience of simple rituals like baby's bath time.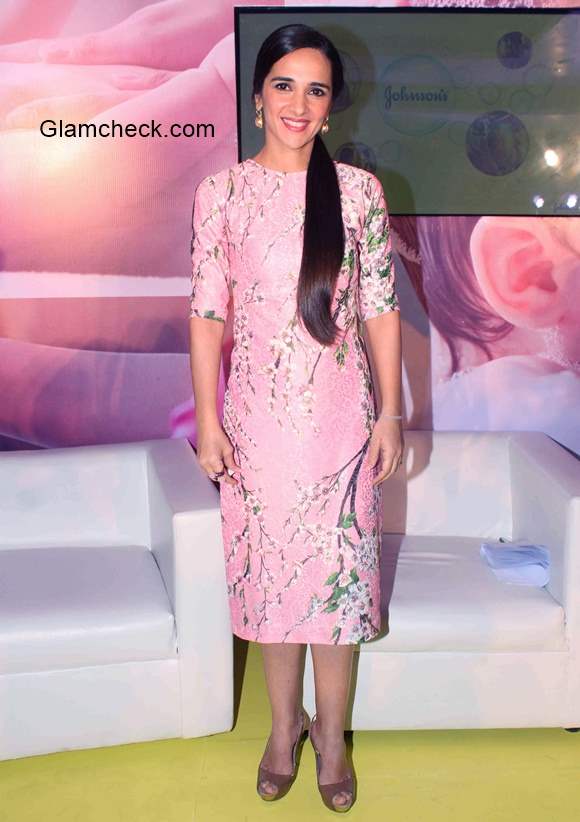 Tara Sharma 2015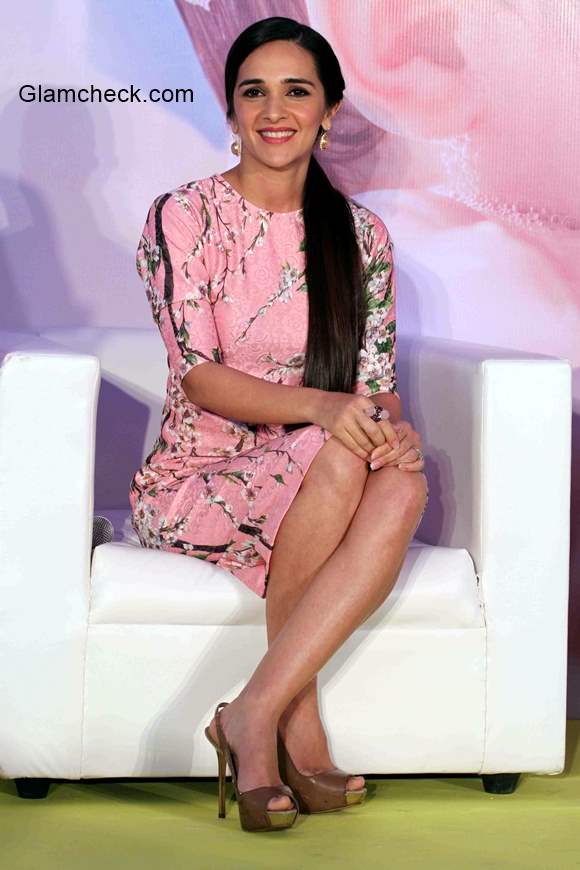 Tara Sharma during a press conference to announce the global campaign of Johnson and Johnson
Solaris Images