Given that Kangana Ranaut and R Madhavan have given us some impressive looks during the 'Tanu Weds Manu Returns' promotions, they got us all excited about how they would fare this time at a recent Mumbai media event. Check out the pictures below from the press conference that was held in Mumbai city on May 11.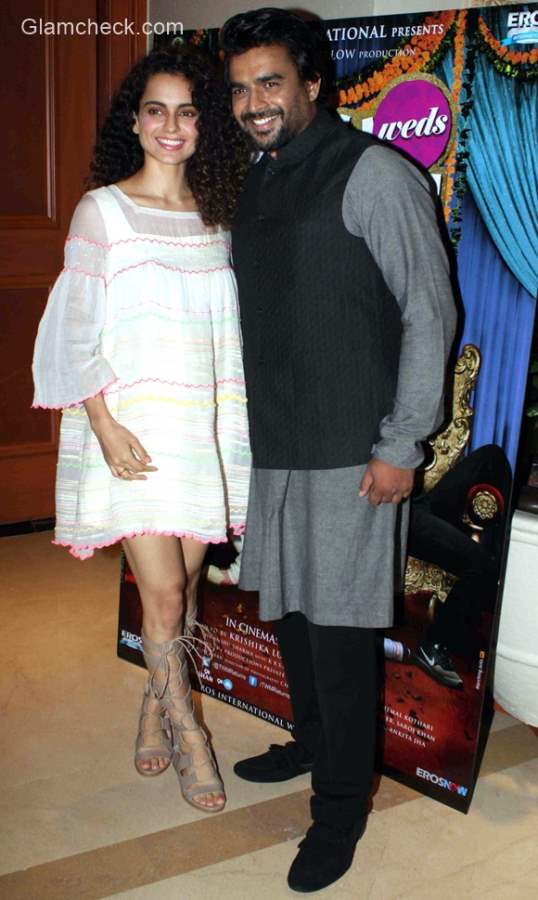 Kangana Ranaut and R Madhavan at Tanu Weds Manu Returns press conference
Kangana dolled up in a Péro summer dress that she paired with beige gladiator heels from Zara. Giving the accessories a miss, she wore her long curly hair down. Her make-up also would have been minimal had it not been for the bright pink lips and the slightly overdone pink blush. In the end, it all somehow added up to the cute doll look. Kangana looked good.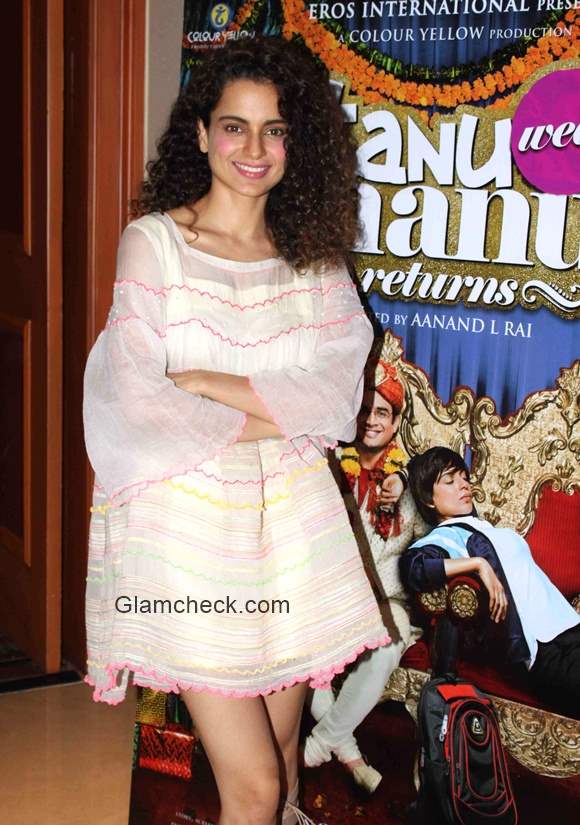 Kangana Ranaut in Summer Dress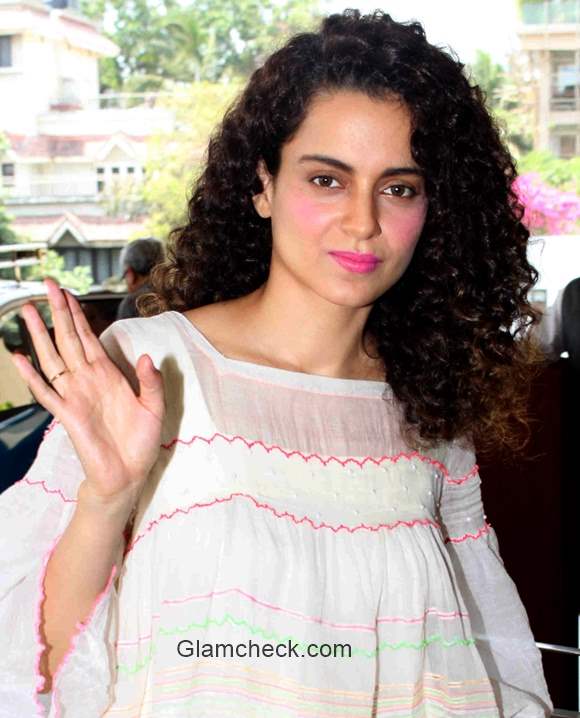 Kangana Ranaut Pink Summer Makeup
Madhavan on the other hand went for a completely contrasting look. White Kangana's was a bright western wear; Madhavan went for an ethnic look in dark shades of black and grey. He looked impeccable as always but we wonder why the mismatch?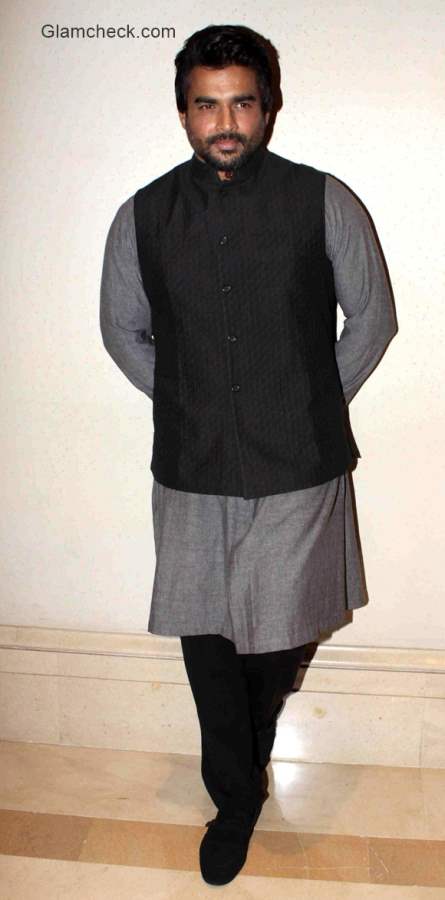 R Madhavan at Tanu Weds Manu Returns press conference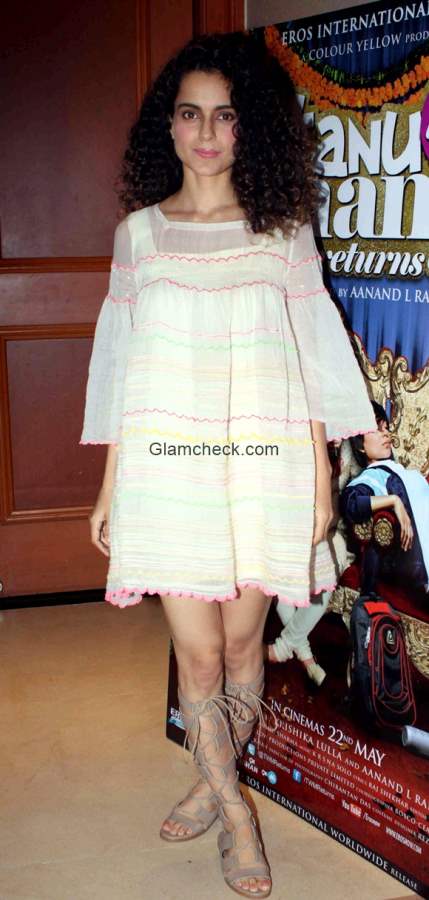 Kangana Ranaut at Tanu Weds Manu Returns press conference
Solaris Images