Dressing up is an integral part of Indian festivals, whether it is Diwali, Baisakhi or Raakhi. We love to dress up and celebrate. Period. Vibrant colors are usually the mainstay of all our festive clothing with bright reds, shocking pinks and glowing oranges dominating the scene when it comes to dress selection.
However, how many of you have tried to rock the festival look with the classic black and white combination? The black and white theme is usually related more with western wear and also considered too simple when it comes to ethnic wear for a festival. However, we will show you how this look can be incorporated into Indian wear in a glitzy way, by introducing a third color ‐ gold.
Indian Festival Look with Black And White Combination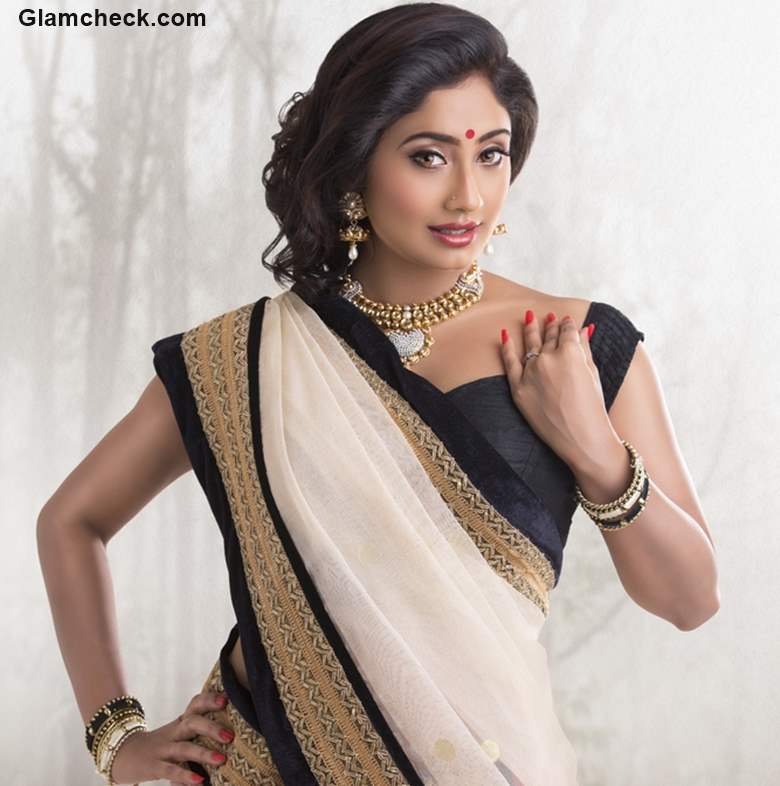 Indian Festival Look with Black And White Combination
The back, white and golden combination looks beautiful and elegant as you can see on the model here. This look works not only for festivals, but can also be worn for wedding functions like the sangeet or cocktail of your near and dear ones.
Of course, there are chances that you may not get your hands on the exact outfit as seen in the pictures here. However, we have pointers on how to still sport this look. All you need is a white saree or a dupatta, which are quite easy to find. Next, you will need a thick zari border and a black velvet border, both of which are also not too difficult to source. Get these latter two stitched on to your white base cloth, this can be easily done with the help of your tailor.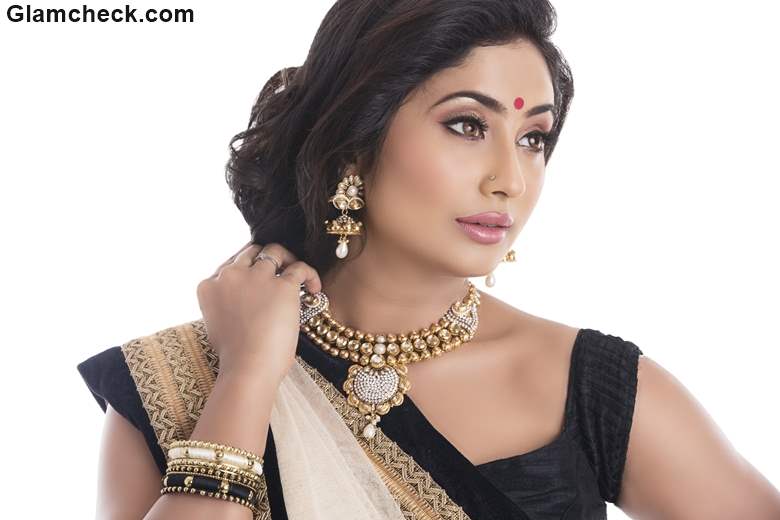 Indian Festival Look with Black White
A nice selection of kundan or polka jewelry set in gold and a selection of black and white bangles will look after the jewelry requirements. A pearl and gold set will look fine as well. You can also opt for costume jewelry in golden silver tones.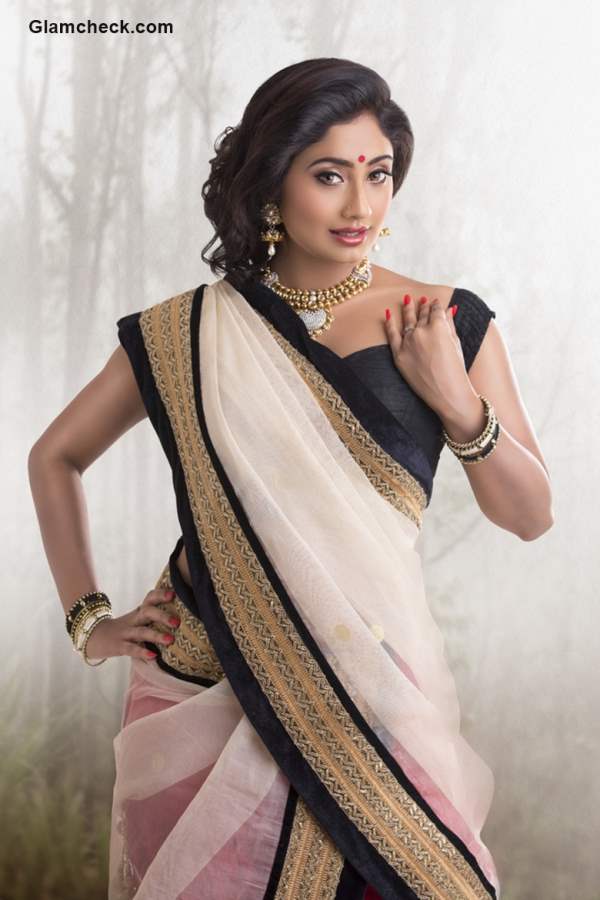 Indian Festival Look Black White Gold
 You will rock the scene with your hair done up in an updo as it will allow the focus to be on the ensemble itself. Opt for a makeup style that you are most comfortable with, and add a red bindi to complete the look. It is absolutely fine if you select another color of bindi or choose to forego it altogether. All eyes will still be on you due to the stylization and elegance of your attire. So, this festive season, why don't you go ahead and flaunt the black and white combo.
Image- Shutterstock