There are basically 4 main skin types and people generally fall in any of these categories: Normal, dry, oily and sensitive. Every skin type has its own advantages and disadvantages.
However, in case of dry skin, women are more susceptible to skin dryness as compared to men.
Dry skin can be characterized by tightness (sometimes, itching) and light scaling all over the skin especially on the face.
Dry skin can further be classified as normal dry skin and extreme dry skin.
Causes of Dry Skin:

Dryness in our skin mostly occurs due to the lack of moisture present in the skin. In some cases people are naturally born with dry skin. However some of the external factors responsible for skin dryness are: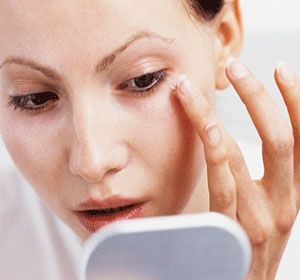 Climate and environmental changes:

One may suffer from skin dryness due to the change in climate. Winter season means chilling breeze  and dry air. The cold winds blow away the moisture from your skin, when exposed.One needs to take extra care of their skin during this season.
Skin ageing:

Ageing also contributes in making the skin dry and dull.
Illness and medicinal influences:

Prolonged usage of certain drugs and medicines causes skin dryness.
Hormonal influences:

Hormonal imbalance in the body is also responsible in making the skin dry.
Frequent Washing:

Washing your face frequently with hot water dissolves away oil from the skin making it dry.
Poor nutrition:

A proper diet is essential to keep the skin moist and supple. Lack of water, vitamins and minerals in the body makes the skin dry and loose its charm.
Dry skin care tips: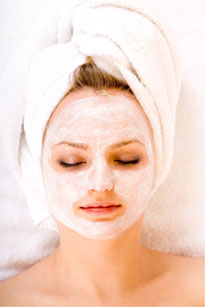 Moisturize your skin:
It is very important to keep the skin moist. After having bath, apply a good moisturizing lotion all over your body. It is important to apply the lotion when the skin is moist as it allows better absorption. Apply the lotion over your face at-least twice a day to maintain the moisture.


Make sure that the lotion you use contains glycerine and hyaluronic acid as these are believed to be excellent skin hydrators.
Avoid using soap to clean your face:
Soap not only makes your skin dry but also makes it rough. Always use a face cleansing lotion ideal for dry skin type.

Use Aloe Vera:
Aloe Vera is useful in treating dry skin. Gently massage aloe vera all over your face for 15-20 minutes and rinse with cold water. This not only leaves your skin moisturized but also adds a glow.

Oils:
Apply a mixture of coconut oil and olive oil and apply it all over your face and body before going to bed for a radiant, moist and glowing skin.
Honey:
Apply some honey on the face and leave it for about 10-15 minutes. Rinse it with cold water. It cleans the skin, tones it, and makes it glowing.


Drink water:
Drink at least 8-10 glass of water daily. This not only prevents the skin from losing moisture (by retaining the water content of the body) but also keeps your skin healthy and glowing.
Face mask:
Prepare a paste by mixing avocado, one banana and half papaya and apply it on your face and neck area. Leave the paste for 15 minutes and rinse it with lukewarm water.