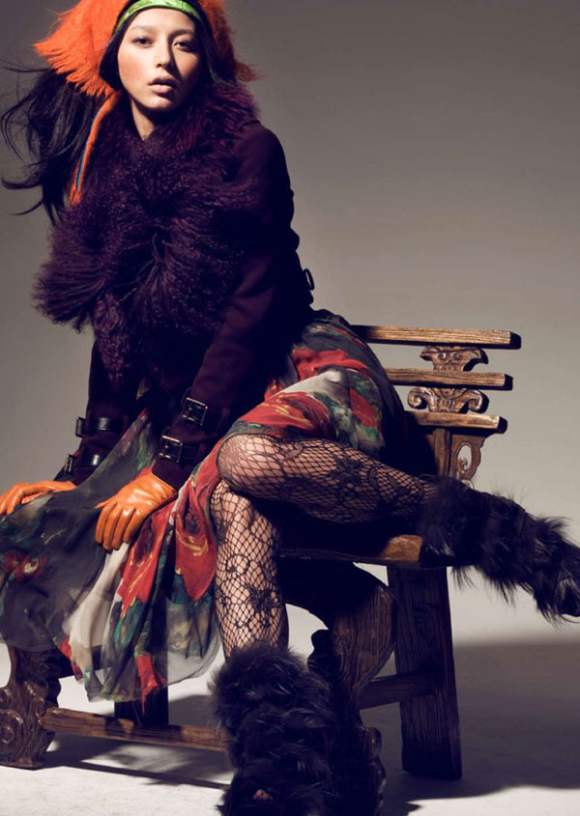 Fashion model Evelina Mambetova exhibits the Ukrainian nomadic side in Playing Fashion July-August 2010 edition. Ryan Yoon captures the model layered in knits and furs styled by David Widjaja in the studio shoot.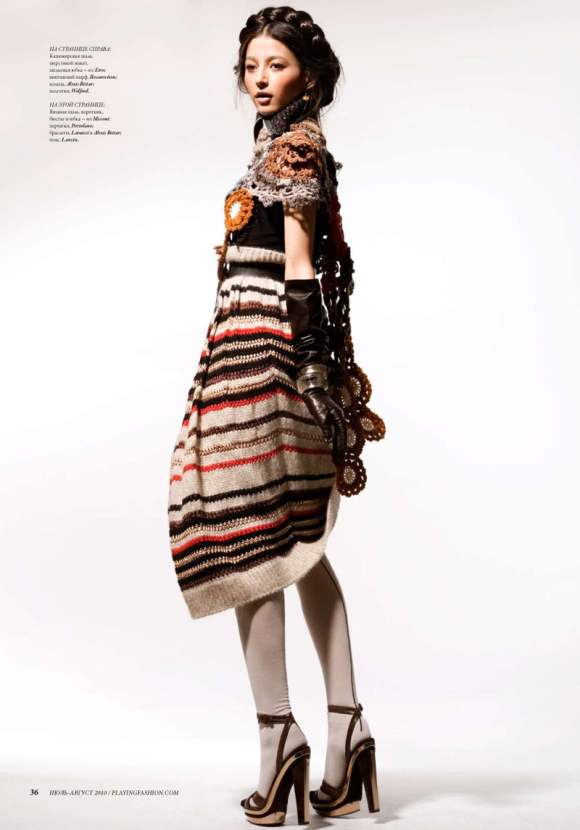 Evelina Mambetova poses in multi-color woolen knit skirt paired with a knit top and accessorized with a floral crochet stole, leather gloves, stockings and beige and brown ankle-strap heels.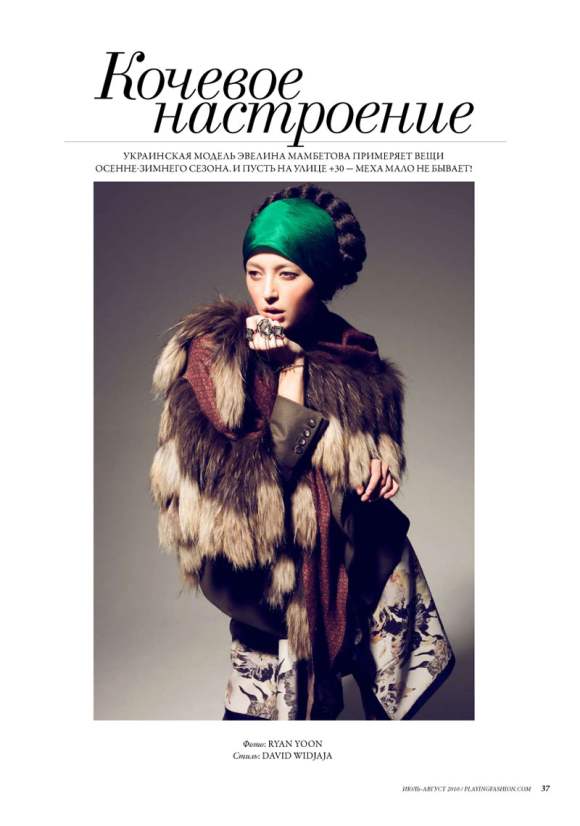 Evelina Mambetova wears a beige & brown fur shrug with braided hairstyle.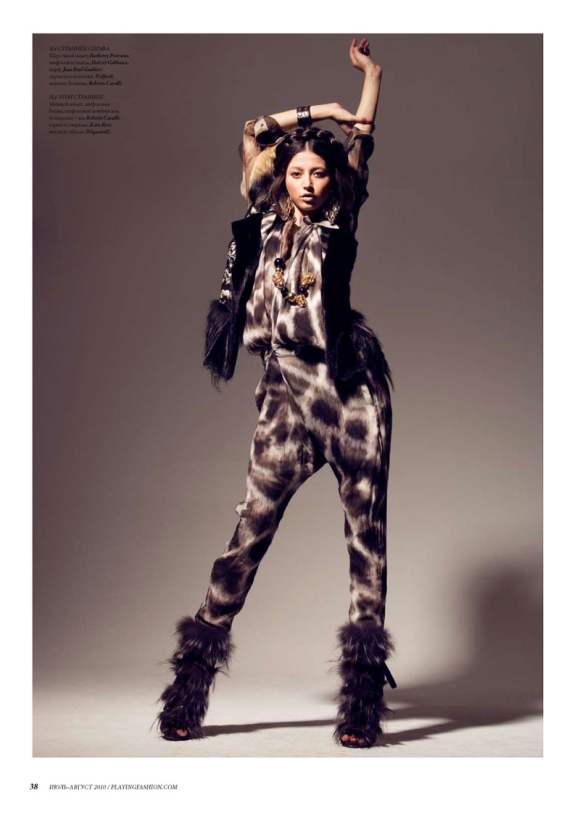 Evelina Mambetova wears a bodysuit paired with vest and fur boots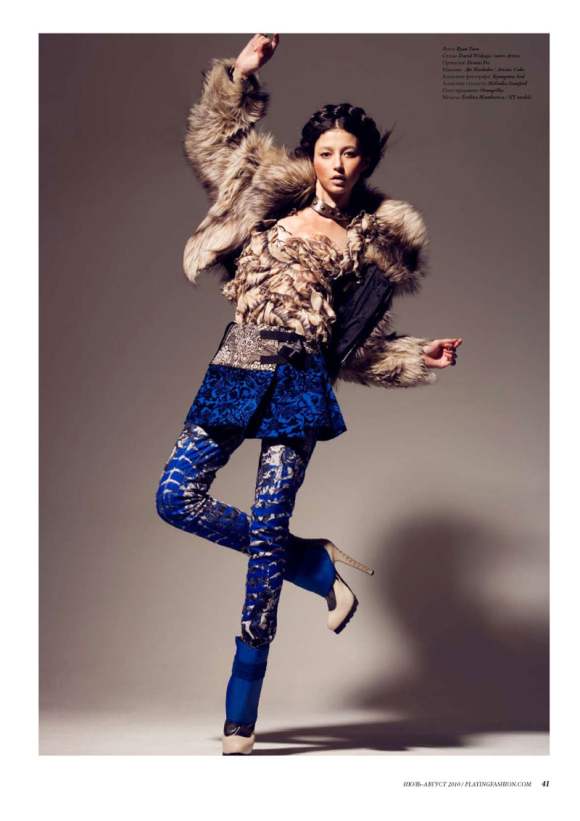 We love the faux fur jacket Evelina Mambetova wears in the picture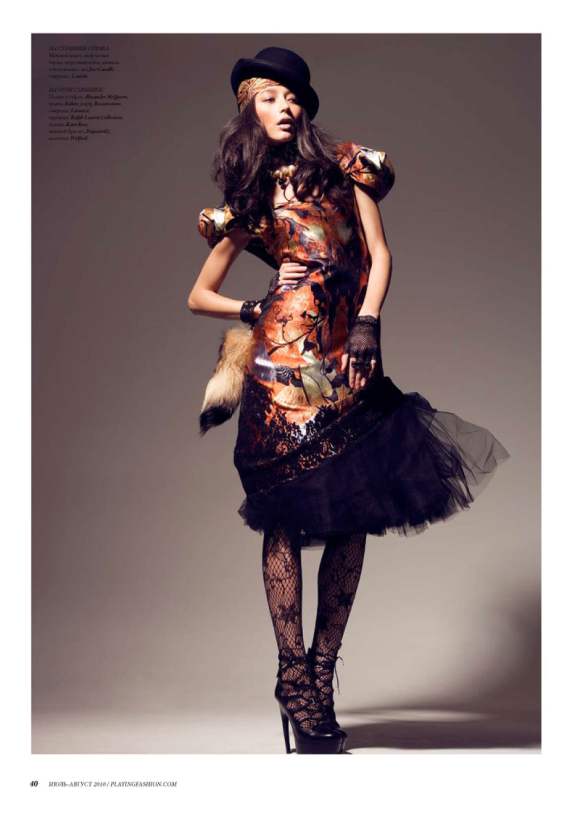 Evelina Mambetova looks pretty in the colorful satin and net dress paired with fishnet stockings and lace-up heels.