Leather is a great material to be used for apparel, shoes and household upholstery. It is sturdy, has a natural sheen, keeps you warm and is a classic and staple item in your wardrobe. The best thing with leather is, with time, it ages beautifully and lasts long, if taken care of well. Contrary to popular belief, leather care is not expensive or tedious. While, it surely is not as easy as tossing a garment made out of cloth in a washing machine, with the tips given below you will know how to make the most of your leather apparel and shoes to last you long and in perfectly good condition too.
Do's and don'ts of leather care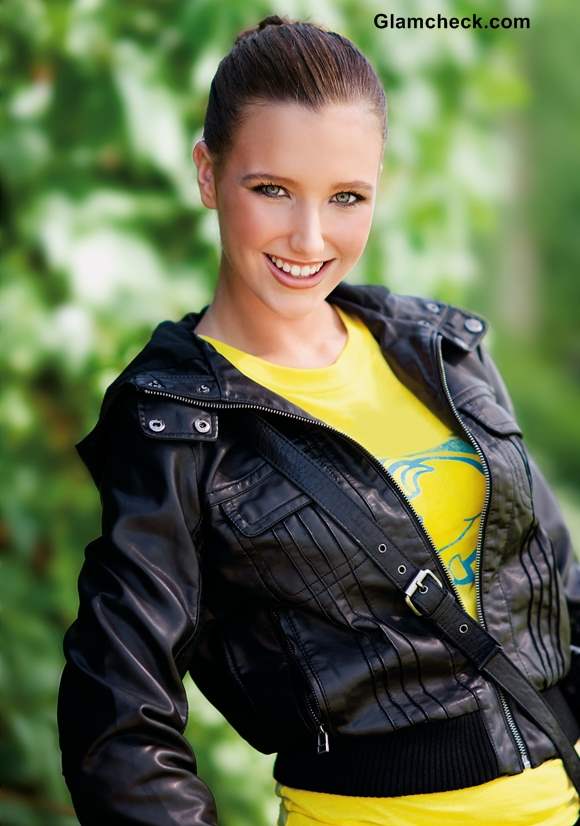 Taking care of your leather jackets, outfits and shoes
Avoid using, placing, storing sharp and pointed objects in leather. Yes, while we understand leather is sturdy, it surely is not tear or accident proof. Marks caused by pointed objects such as scissors or even something as harmless as a nail filer, will leave a permanent impression on the leather, which will not go away.
Jackets and other apparel should be hung on padded hangers, so that the hanger does not leave marks on the leather and the shape of the jacket and apparel is maintained.
While storing your leather shoes and handbags, which you do not intend using for a long period of time, stuff it with newspaper so that it does not distort the shape of the bag / shoe. The stuffed newspaper solves dual purposes – one, it captures all moisture and two, it makes the bags and shoes retain their shape.
Never store leather products (especially your shoes) with dirt on them. Wipe, clean with a soft cloth. If you must, moisten the cleaning cloth to wipe, however ensure that there is no excess water which may be transferred to the item.
Leather being animal hide, has its own natural oils. If you keep leather too close for long periods of time to heat, these natural oils dry up, leaving leather looking dull and lifeless. Try to avoid direct heat from radiators and too harsh a sunshine to increase the life of your leather products. In cases of extreme exposure to heat, overtime, it may cause the leather to crack up from places.
We all know this, wipe off water and other spills from your leather products immediately. The spills may permanently scar the leather, especially leather varieties such as nubuck and suede causing a color variation between the leather areas.
Leather with fine hair like structure such as suede and nubuck, can be cleaned using a soft brush. Ensure that you use the brush in the same direction as the fine hair structure on the leather product.
Even after all these precautions, in case leather does get wet with water or any other liquid, wipe all visible traces with a soft cloth and let the leather dry naturally. Do not dry using blowers or radiators or harsh sunlight, for reasons stated above.
Follow the care instructions mentioned on the item you have bought. Your precious leather jacket may require a professional dry clean. Take it to a cleaner who knows how to treat your leather right. Avoid trying off the shelf care products on your leather jackets; instead, ask the retailers to recommend products which you could use.
While trying out a new leather care product, try a little of the product on the leather at a less visible area to see possible discoloration and staining before applying it on the main product.
When your leather product comes from a dry cleaner, never store the product in a poly bag or plastic containers. The plastic does not let the leather 'breathe' and causes artificial humidity which may be harmful for the leather. Choose soft cloth bags or wrap your leather products in soft muslin.
Avoid folding your leather products, as this will leave permanent folding marks on it.
Ordinarily, leather products do not need ironing and neither does it show any remarkable improvements on ironing. However, if you must, place a thick wadding of newspaper on the leather apparel, place the iron on the lowest heat setting and gently move it on the leather product. Steam irons are a strict no-no for leather products.
In case of stains on your leather shoes, jackets or accessories, it is best to wipe it with a soft, damp cloth as soon as possible and take it to a dry cleaner who specializes in cleaning leather products.
Mildew is a common problem on leather products during the wet months. Left untreated, mildew could cause the products' quality to decline over time. To take care of this, wipe gently yet firmly with a soft cloth and wrap the dry product, in newspaper or soft cloth to prevent re-occurrence.
Do not spray perfumes or apply other toiletries directly on to leather products, as the alcohol content and moisturizers present in the products may react with the leather, causing it to discolor.
Cleansing, conditioning and polishing leather products
The market is flooded with products that claim to give fabulous results on your leather products. They claim to not only clean, but also protect the leather products, thereby increasing the shelf life. While, these products may be safe to use and composed of leather protecting ingredients, do take care of the following points to choose wisely.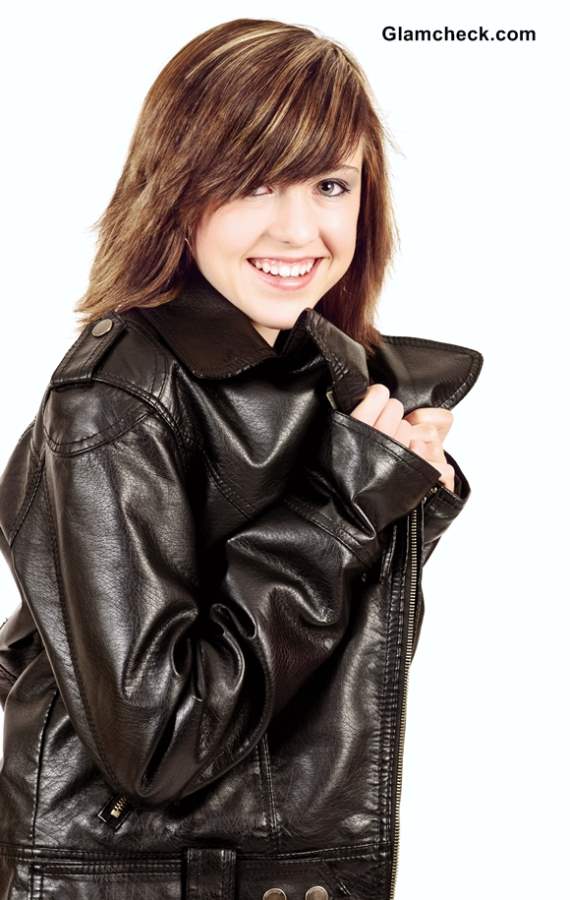 leather care – jackets, outfits shoes 

Images: Shutterstock
Cleansing
Cleansing products should clean, not change the color of the product or breakdown the natural cohesiveness of leather. Some cleansing products may contain ingredients which actually strip off the natural oils of the leather, causing it to look dull and lifeless and prone to damage sooner than anticipated. Cleansing products which leave a residue behind, should be avoided. The left behind residue is a great place for bacteria to work on the leather and stitching, and reducing the life of the product considerably. Mildly greasy products with no rough particles, are the best cleansing products.  If you have applied a cleansing product, leave it on for some time and then gently and firmly, use a soft cloth to remove the remnants of the cleanser from the jacket or shoe.
Conditioning
A large variety of products claim that by using them, you condition leather. Leather conditioners, like hair conditioners are supposed to add suppleness. These may contain greasy fats or oils which  lubricate the leather. Using light conditioning products periodically may actually add years to your leather products. Conditioners having ingredients, which claim to penetrate the fibres of leather are better than surface conditioners. As in the case of cleansers, after using conditioners, it is a good practice to wipe the leather with a soft clean cloth to remove any residue.
Polishing
Leather polishing is done to make the leather shine and appear glossy. If your leather is colored, take care to choose a polishing product which is either neutral in color or matches the color of your leather product. Take care to use good quality polishes, which do not clog leather pores and prevent it from breathing. Choose a polish that only colors the surface of the leather.
As stated above, and at the risk of sounding repetitive, apply any outside product to your leather apparel and accessories, only after testing it on a less visible area of the product. Apply the product, keep it on for at least half an hour and check for any colour and texture changes. Only when the results are desirable, should you try out the cleanser, conditioner or polish on the face side of the leather product.
Never forget, leather is a skin. For best results of skin care, prevention is essential. No amount of anti ageing creams will help, once the damage is done. Ask the retailer about regular and proper care of the leather product to serve you a life time.