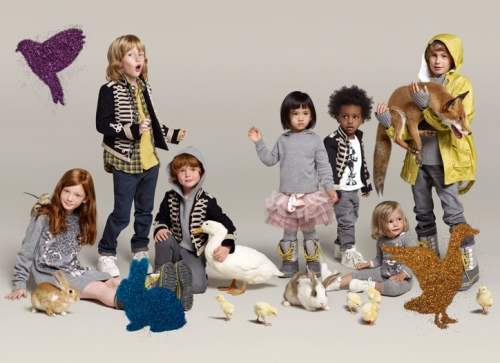 Stella McCartney has come up with her first collection for kids. The line is aimed at both genders between the age of 0 and 12 and will debut with Holiday 2010 collection.
The designer says that she has focused on basic pieces that are comfortable and yet fun and carefree. Certain pieces have been adapted and resized from the adult line.
All garments have been given a kids' first name. The range is high on aesthetic and ethical values and will mainly be up for online distribution. Some of Stella McCartney stores will also feature the collection.