Take a closer look and you'll find there was something not quite right about Stephanie Jacobsen's lips as she appeared at G'Day USA in Los Angeles this year. Looking otherwise stunning in a red gown and gleaming eyes, Stephanie showed up at the event with what looked like a lip enhancement gone awfully wrong. The sultry actress' lips looked unusually swollen with the edges more distinctly so. She has been synonymous with perfect lips despite her asian origins, something which has been controversial ever since she first appeared.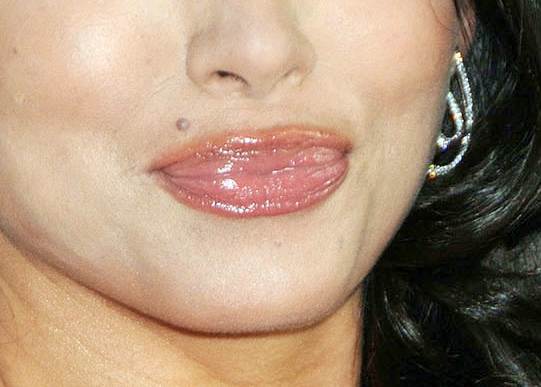 Whether these are natural or has she resorted to some artificial procedure to make them look like that remains doubtful but no matter how much fans try to reinforce that these are real and authentic, evidences like these do raise a lot of eyebrows. Jacobsen has sported gorgeous lips on screen but her appearances at celebrity events almost always make them look better and more attractive. Perhaps her attempt at repeating the trend went a bit too far and she ended up with what looked like an extra pair of lips attached to her mouth. Or was it an attempt to emulate Angelina Jolie? Whatever it might be, the crux of the matter remains that it failed miserably.
Other starlets might take a lesson from this and beware the next time they try pushing the envelope of attractiveness.