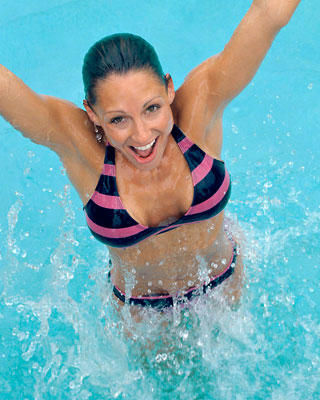 In a recently development in textile technology, scientists from the Hohenstein institute in Bonnighein, Germany have put a swimsuit fabric to its successful trial. Whats interesting about the swimsuit is that it does not get wet. The swimsuit has been put to test at the Soleo Indoor Pool in Heilbronn.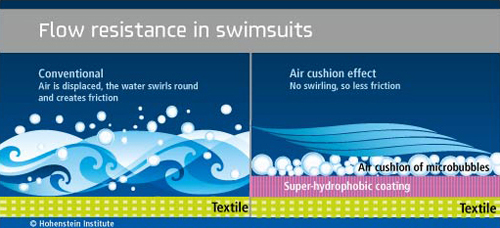 The fabric features a thin coating of a special material that makes it water repellent. The coating does not allow the air trapped within the fibers to escape when in contact with water, it instead forms a silvery layer over the cloth surface and keeps the water out. It is the same mechanism used by some aquatic animals, birds and penguins. It greatly helps to reduce friction against water and increases swimming speed.
The said fabric is developed by student Sarah Zeim of University of Reutlingen as part of her Bachelor's thesis. She was supported and guided by professors at the university, namely Walter Marx. She said the fabric has exceeded her expectations too, after the first few trial runs.