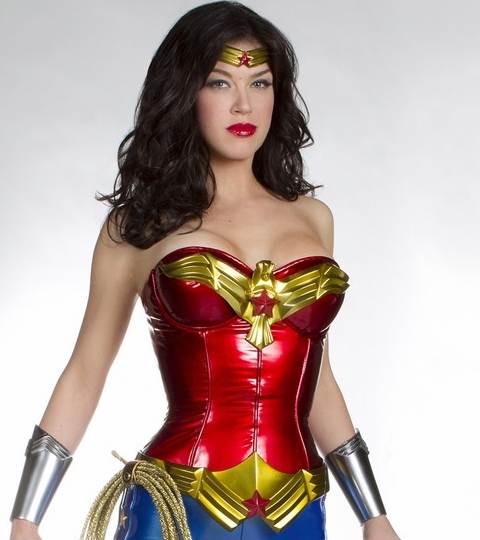 NBC released the first images of the super-heroine for their latest series Wonder Woman, a re-incarnation of the hit 70s series of the same name. 27-year-old Adrianne Palicki is chosen to play the role of America's favorite super woman.
The blonde actress from Friday Night Lights fame has undergone a sea change to play this role. She is pictured in this latex costume that is inspired from the original Wonder Woman series but with its own customizations. The tiara has been dropped to the forehead, the bodice has been completely revamped with a golden eagle and the new Wonder Woman sports skin tight blue pants with matching knee high boots.
Adrianne's selection as WonderWoman was made in February and since then, the world had been waiting eagerly to see how someone like her would fit the WonderWoman persona. While some might argue Adrianne is not the right pick, others like this modern version of the old WonderWoman.