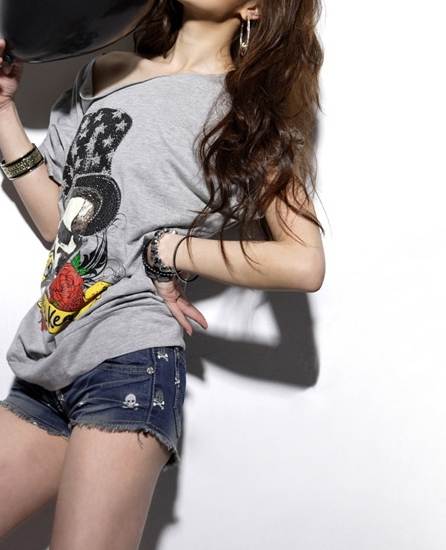 I love denims!! Be it shorts, shirts or skirts…they go with just about anything and everything in my wardrobe. So essentially they are my safety nets even on bad style days. Now that the summers are back, so are my denims! Well they weren't really out of season even during the winters but somehow my cardigans and coats had taken dominance! Now that they are neatly packed and out of the swealtry days ahead, my denims, especially my old, comfy denim shorts are my back to being my 'fashion wing men'!!
What to wear with denim shorts?
Donning denim shorts is easy but matching it with the right t-shirts can be tricky especially if you are so attached to your favorite pair of denims that you wear them almost every day like I do! So how do we make our fetish for denims work without being too repetitive?
Well….here are 5 quick and fun ways of pairing up your denim shorts with the right tees…
Go Classic




Classics are the simplest way to go. Making a strong comeback this season, the plain white shirt or the 'white-tee' has yet again paved way into our wardrobes this year. Invest in a simple white shirt which will not only add elegance to your look but will pair up well with any funky jewellery or bags that you want to sport.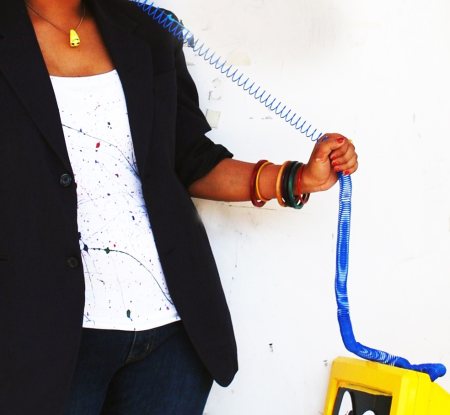 If you're a little too on the adventurous side and don't want to go a for a 'plain-jane' look, you can do what I did with my tee. Take a brush and dabble in some acrylic paint with crazy colors like blue, yellow & red and splash it all over your shirt. Not only does that add color in a fun-casual way, it makes you look effortlessly stylish!
Floral & Flirty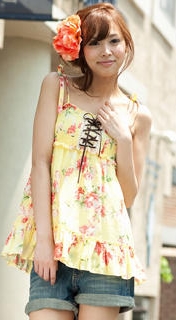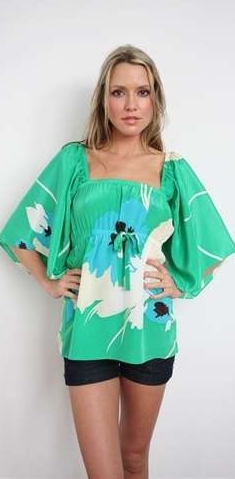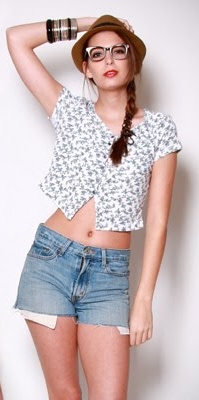 With summers, comes fun & romance from all quarters so why not in your style? The 60s Flower Power might have changed over the years but it never goes out of fashion. For a playful, innocent and casual look, complementing your shorts with a bohemian touch of floral printed tees with a smocking or puffed quarter sleeves and a cool belt gives you the perfect look! Go bold and floral!
Denim begets Denim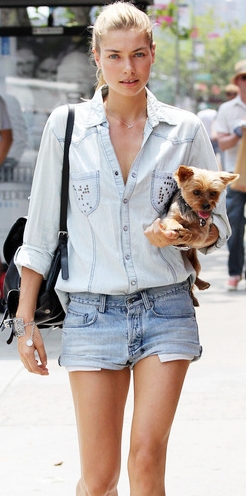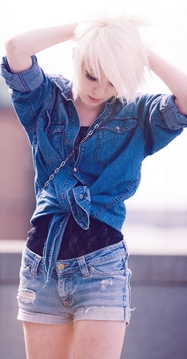 The best thing about wearing denims is that you can pair them with themselves! You might not wear polka dots with polka dots or stripes with stripes….but I am sure no one will ever corner you for wearing a denim shirt with denim lowers! So complement your denim shorts with a simple denim shirt! Give it your own style by wearing contrasting colored flip flops and matching accessories or break it up with a solid, bold colored belt and you are all set!
Wild Wild 'Vest'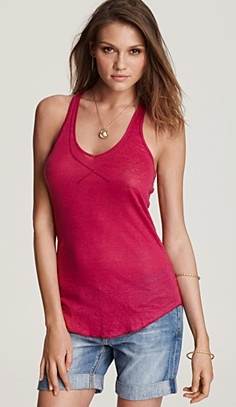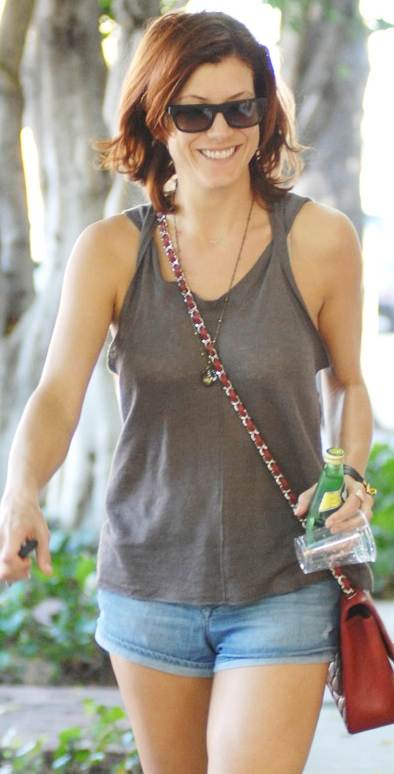 From inner-wear, to street style and then the fashions ramps, our resident 'the v-neck vest' has seen it all! Now that it has reached the wardrobes of all the fashionistas, it's safe to assume that it does count as a legit fashion trend. Coming up in a wide range of colors and sizes, the "Ganji" pairs up very well with your denims. Layering and over-sizing of nice bold colored Ganjis like pairing up a short colored one over a longer white one in the form of layers is a very interesting way to liven up your look!
The 'Tee' Party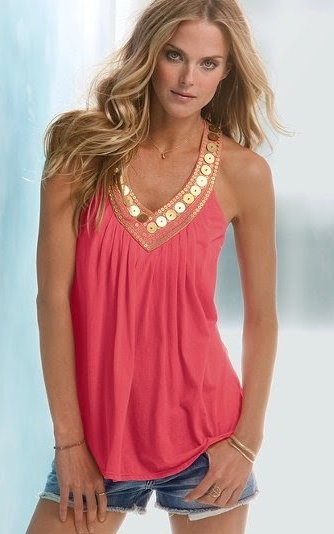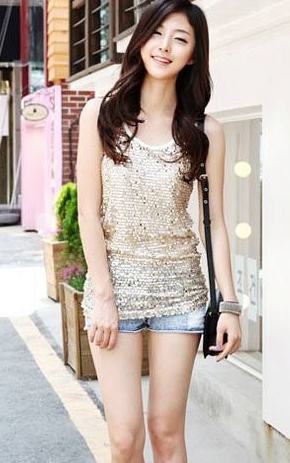 It's hard enough to think dress up during daytime in the summers but what do you do when you have to go for an evening out, clubbing or a party? Well, I for one, wouldn't want to dress up in a fitting dress in this heat!! So last week I had a brain wave! My denim shorts came to my rescue. But how do you make denim shorts dressy casual? Simple. You pair them up with a nice shimmery top with embellishments and crystals or a bold graphic printed tee with a hint of glitter on them. With a touch of eye make-up and propped up in a nice pair of heels, I was all good for my evening out!
Denims will always look cool but they look fantastic only when you team them up with the right tees. So try out these tips, rummage your closet and I am sure that your search for finding perfect partners for your denims is over!