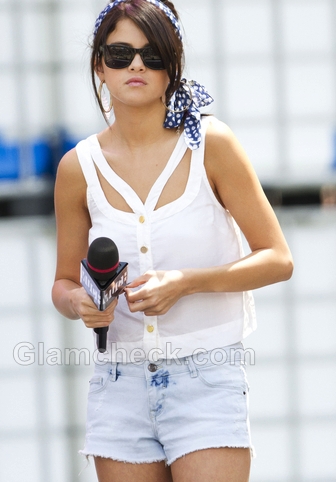 Selena Gomez in shorts
Selena Gomez proves to us that shorts and summers go hand in hand, especially if you happen to be in the middle of a hectic rehearsal for an upcoming performance.
The singer was seeing wearing a pair of light denim shorts with a sleeveless white top which had buttons running down its front.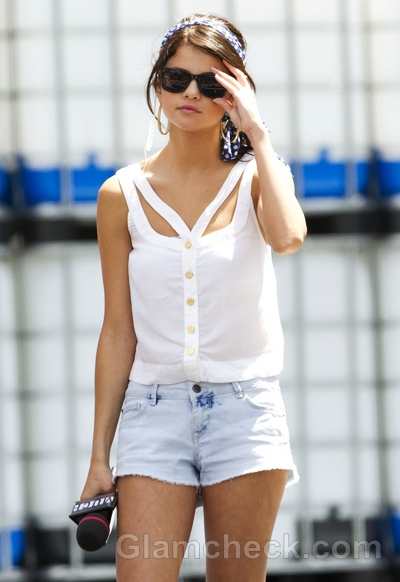 Selena Gomez was rehearsing for her 2011 MuchMusic Video Awards performance at the CTV Queen Street Headquarters in Toronto, Canada. She had tied a retro style cloth hair band to keep her locks in place during the practice session. A pair of black shades shielded her eyes from the sun at the outside venue.
More and more celebrities are being spotted in shorts this season, and it is a very versatile piece of clothing that can be made to look casual, sporty, edgy, trendy, funky and even chic – quite a wide range of styles we have there.
The MuchMusic Awards saw performances by a variety of singers, including Lady Gaga. However, for the moment we want to replicate Ms Gomez's cool as a cucumber shorts act.
Image: P R Photos