The popularity of nude makeup is ever increasing. Top models, actresses and fashionistas are sporting the trend alike, at almost all public appearances and red carpet events.
The idea behind the nude makeup is not to apply any makeup at all, but to choose the colours of your makeup items as close as possible to your skin tone, giving the effect of no application of makeup on your skin. Popular American actress, Eva Longoria, best known for her role in Desperate Housewives has sported the nude makeup look on several occasions and has managed to carry it off well, each single time.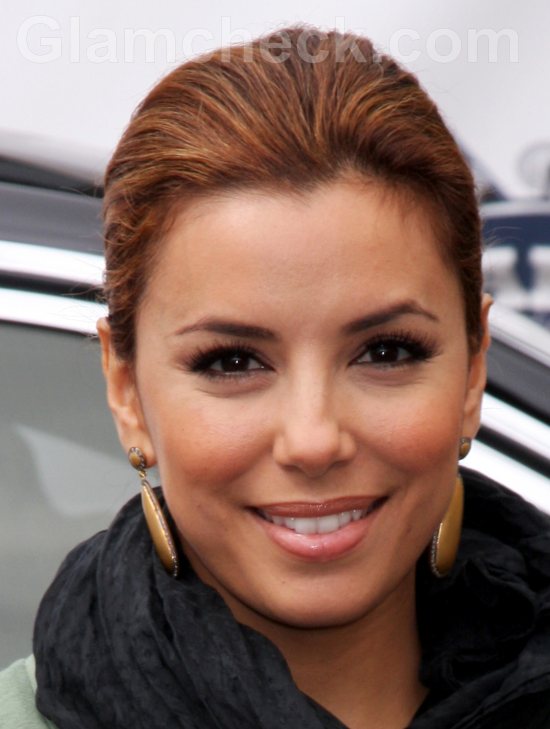 Eva Longoria nude makeup
Eva has applied her concealer and foundation well, leaving absolutely no traces of any makeup and lending her skin a healthy glow. The clever use of a pinkish brown blusher on the apple of her cheeks, enhances the nude makeup look and adds to her charm. Her nude makeup gets some colour as she dons a pale pink glossy lipstick, which adds oodles of oomph to her sexy avatar.
Her eyes have been touched upon by a black eyeliner and black mascara, making them bold, big and beautiful. What works for her is also her tied back hairstyle, which instantly gets all the focus on her face with the nude makeup.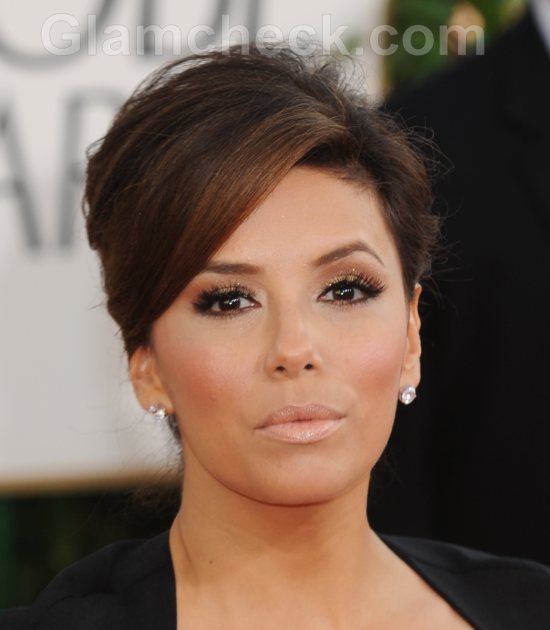 Eva Longoria nude makeup
Eva has managed to play around with the nude makeup at her appearance at the Golden Globes award ceremony 2011, making her stand out amongst scores of other celebrities. Taking the nude make up a notch above the rest, Eva has kept her lips nude too! The lips almost fade into her skin tone and enhance the natural pout – which is a perfect accessory to her entire ensemble.
Eva has touched up her eyes for a little more drama with champagne bronze eye makeup which looks stunning too and brings some extra sizzle to the nude makeup. Nude colour eye pencil has highlighted her eyes and a generous doze of mascara has made her eyes become wider and more beautiful.
In keeping with the nude makeup, Eva has added just a hint of pink to her cheeks, which seems to go really well with the overall diva like appearance she had donned for the event.
The reason why nude makeup has been gaining popularity is fairly simple – beautiful skin will always be in. Don't forget to watch out Annalynne McCord and Paris Hilton's nude makeup looks. Nude makeup, really showcases your skin in all its glory. Go ahead and try this look today.
For more tips, do refer to our separate detailed article on how to apply nude makeup.
Image: Shutterstock