Actress Liv Tyler borrowed from old Hollywood style, think 1940's, when she attended the screening of her movie The Ledge at the Landmark Sunshine Cinema in New York City.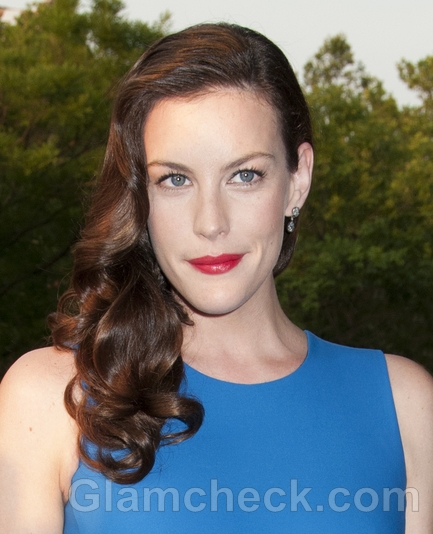 Liv Tyler in Vintage Hairstyle
The side parted hair, cascading down in curls reminds us of retro vintage. This vintage hairstyle is a slight deviation of the, popularly known as, peek-a-boo bang originally made famous by Veronica Lake and followed by countless actresses during the 1940s era.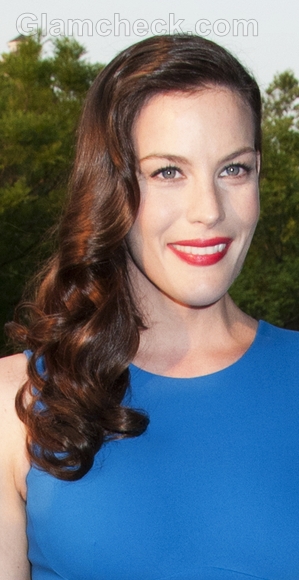 If you are inspired by this particular LIv Tyler in Vintage Hairstyle then fear not, the style can be easily replicated. Make an extreme side partition in your hair. Now, make further sections in the side parted hair and roll them into curls with a one inch diameter curling rod. After curling each section, roll up the curl and pin it in place with a hair clip.
Once all the hair has been done up in curls, unpin the curls held up with clips. Loosen up the curls with your hands so that they fall in gentle waves that resemble cascading curls…and there you have your hairstyle!
Liv Tyler looked ultra glamorous with vintage hairstyle and so can you. This is one style that will never go out of fashion or let you down.
Image: P R Photos