Aishwarya Rai has been seen in thousands of looks over the years and looked stunning in all of them. The most beautiful woman in the world does not necessarily need any make up to make her look good but a little something can also create a big difference and enhance her appearance even more. The specialty of Aishwarya Rai's makeup is that she usually focuses on her eyes and tries to make them look unique for each outfit.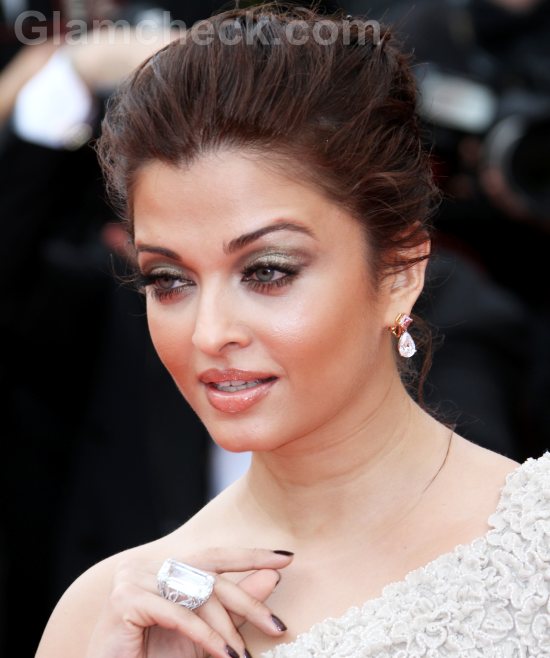 Shimmer is seen prominently in this makeup. Aishwarya has used brown blusher to give a slightly duskier look. For the eyes she has used dark eye shadow topped with silver glitters to match her outfit. The eyes have been emphasized with a generous use of mascara and liner. She has also used fake lashes to make them more prominent.  The lips have been kept neutral with lipgloss.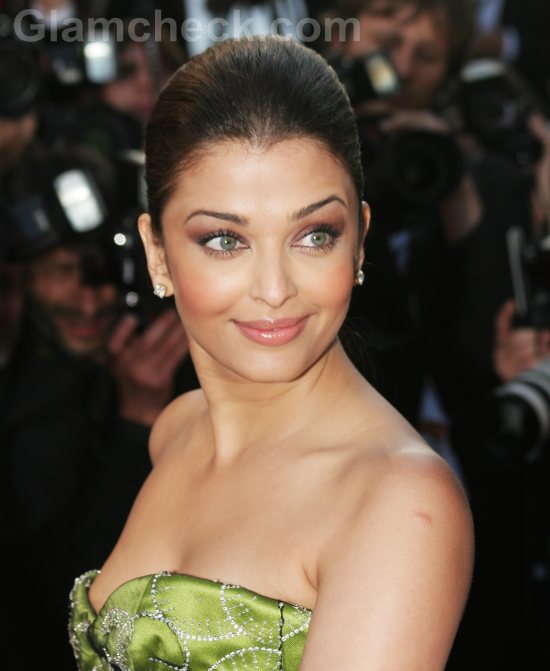 To suit a green outfit, Aishwarya has kept the makeup light. The cheeks are highlighted with orange-pink blusher. The eyes have an eye shadow done perfectly well in matte. They start from a dark shade of brown and fade away near the brows in a gradient. Her lips look healthy and natural in clear lipgloss and the overall makeup is fresh.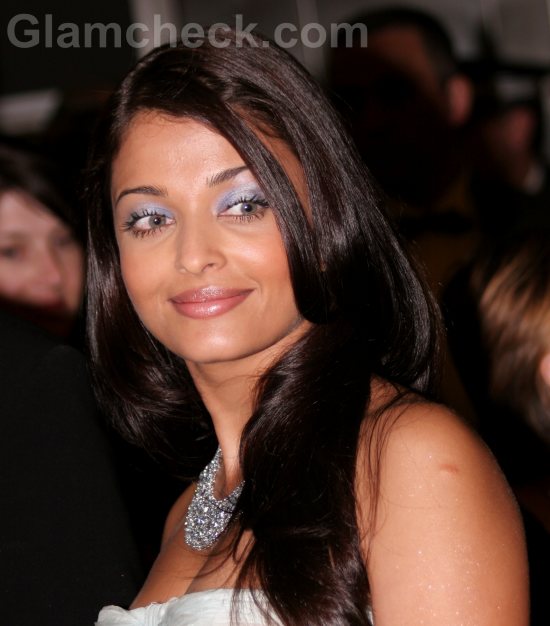 This dramatic Aishwarya Rai makeup is a result of using a stark shimmery white on the eyes. The face and lips are kept neutral whereas the eyes have been kept as the focus. Her white dress and diamond necklace are complemented by her eyes which also feature heavy use of black mascara.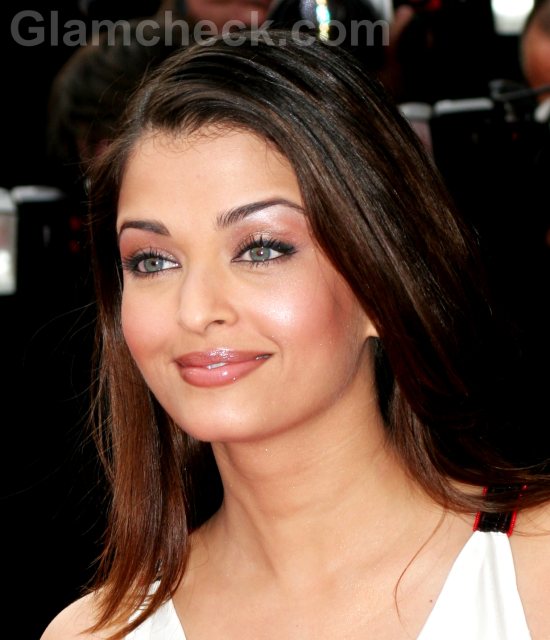 This is an example of typical Aishwarya Rai makeup. The eyes are beautifully lined with kohl and thick liner and the lashes done with mascara. Some eye shadow is a must and this one is done using two shades, pink and white. The cheeks also have light pink blusher on and the lips are lined with a dark shade of brown but filled with neutral lip gloss.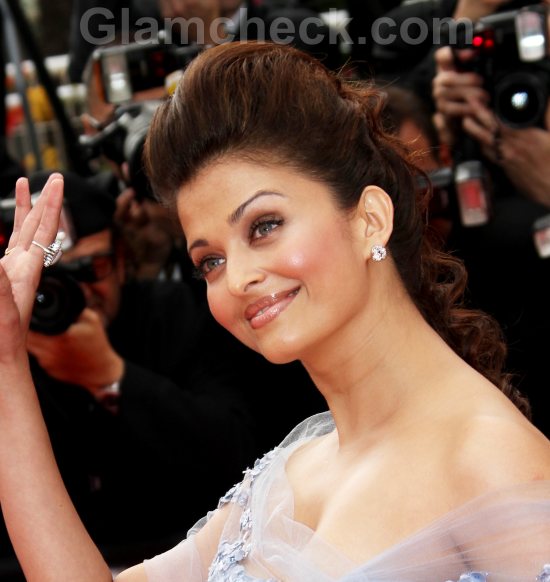 Keeping her usual make up technique in mind, Aishwarya has accentuated her features for this light colored evening gown. There isn't much variation in this particular look from the ones seen before except for the combination of matte eye shadow and glittery lips. The overall look is based on shades of brown.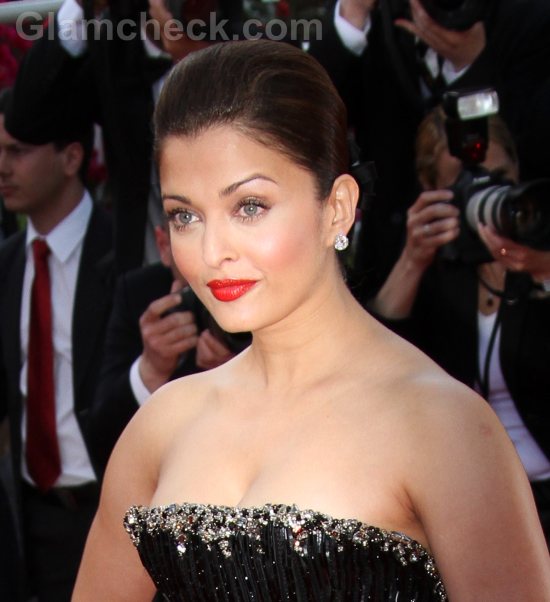 This is perhaps an exception when talking of Aishwarya Rai Makeup. She has experimented with her look by keeping the lips in focus rather than the eyes this time. She has played with the classic black and red combination by wearing bright red lipstick on a black dress. The eyes have been subdued by not darkening them using liner or kohl but the lashes are made prominent as usual. The slight difference has completely changed her appeal and she looks more radiant in this makeup.
Aishwarya Rai can carry off most makeup with elan. She is aware of her most striking features and uses them well to create some memorable looks.
Image: Shutterstock