Beyonce, is a name that needs no introduction and her talent is what legends are made of. However, Beyonce is not only known for her powerful voice but for her fashion sense too, she is quite the trendsetter. This holds true even for her hairstyles, and she manages to look good in nearly every hairstyle she sports.
Let us take a look at some of the straight hairstyles that Beyonce has sported throughout the past few years. Here, I would like to mention, that getting ramrod straight hair is one of the easiest procedures – considering the number of hairstyle tools that are available in the market. You do not have to visit a beauty salon in order to get straight hair.
Steps to get straight hair with a hair straightener:
Divide your hair in one inch sections
Work the hair straightener on each section of the hair from the root to the tip
See that you grip the hair firmly with the straightner for the best result
Once you have worked through all the sections of hair – you will have hair that is ramrod straight like Beyonce's straight hairstyle.
Beyonce Straight Hairstyle: Side Parted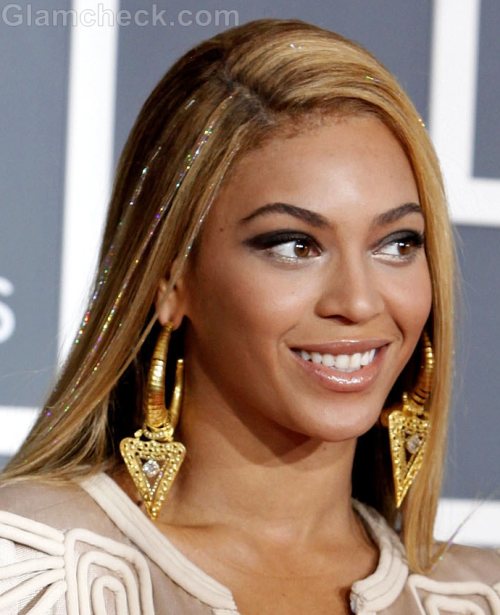 A straight hairstyle can also be played with, and Beyonce shows us how. In order to give her straight hairstyle a twist, she is wearing it in a side parted style.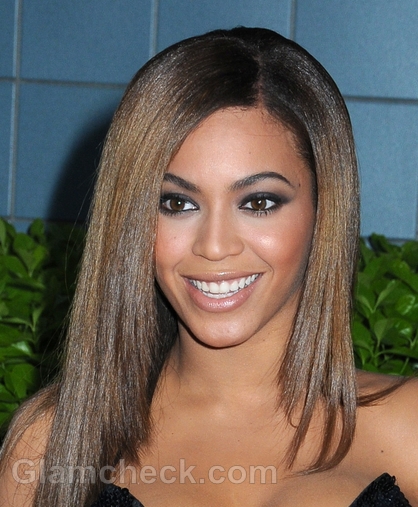 You can also achieve this look easily. Once you follow the steps for getting straight hairstyle as mentioned above, create a side parting in your hair with a rat tail comb – and comb the hair accordingly sideways.
Beyonce Straight Hairstyle:  Bangs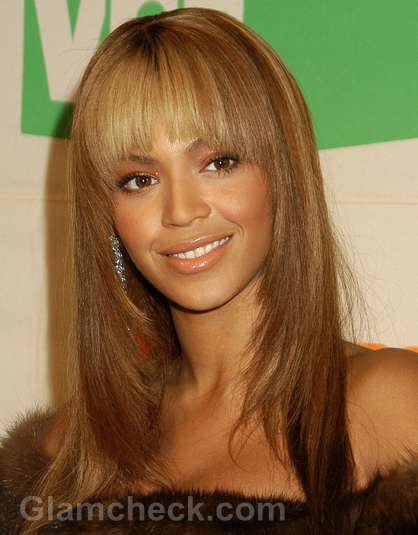 Beyonce has also been seen with straight hairstyle that has bangs. For this hairstyle too, the basic steps remain the same. However, you might want to visit the beauty salon in order to get your front hair cut into bangs.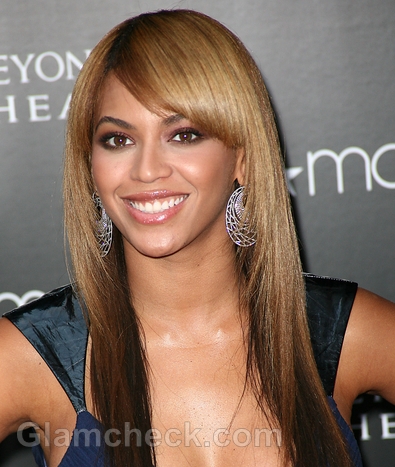 After that, it is all about playing with the hair bangs – once you straighten the hair. So, you can create many styles with them – like keeping them brushed to fall on the forehead, have them side parted (like we see Beyonce doing here) or even middle parted.
So, if you have been a fan of the Beyonce straight hairstyles – now you know how to get them. And, on that note, fans of the diva would be happy to know that Beyonce is expecting her first baby with her husband Jay-Z. Now, this is definitely great news. Congratulations to the power couple!
Image: Shutterstock, P R Photos