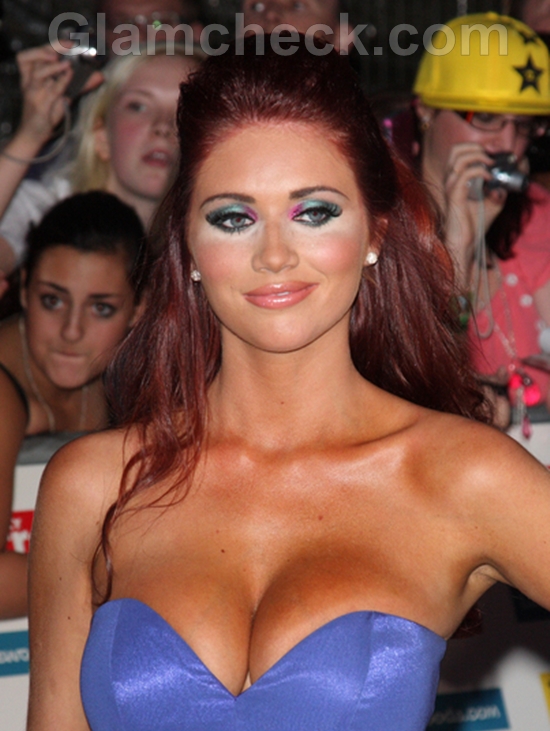 Amy childs was seen at the Pride of Britain awards 2011 looking like a disaster on the red carpet recently.
The 'The only way is Essex' starlet, who, is generally praised for her sense of style and dressing made a major fashion faux pas. She had a layer of white powder/concealor showing under her eyes. Instead of using concealor made for her shade she probably went three notches too high and ended up looking like she had a bad case of tanning all over her face!
She wore emerald green and purple eye shadow with a cobalt blue floor length glamorous gown. The beautiful long gown somehow diverted our attention from the distasteful under eye makeup. Though, she looked a little over exposed and voluptuous around the bust.
Her skin looked patchy and the makeup did not match the ensemble. Her hair was pulled back from her face giving a full view of the red carpet blunder.
The trick with concealors is that you need to pick up a shade that is exactly your skin shade or one tone lighter, go beyond that and you end up looking like this 21 year old.
Image: P R Photos