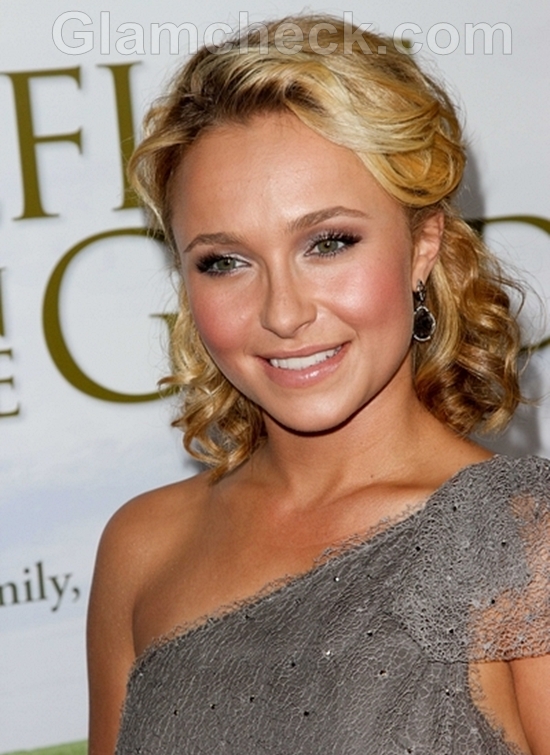 Actress Hayden Panettiere made quite an entrance in a gray mini dress at the Los Angeles premiere of Fireflies in the Garden at the Pacific Theatre at the Grove in Los Angeles, California on October 12th.
The Heroes star looked enchanting in the one-shoulder net dress. The smattering of sequins added that extra bit of sparkle and glamor to the outfit. It was a very alluring fabric for this Grammy nominee, and beautiful color that complemented her tanned and flawless skin.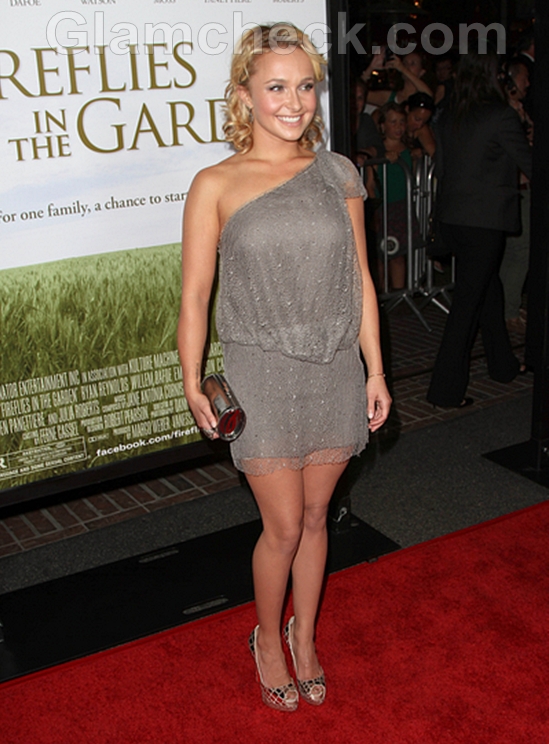 The 22-year-old kept her makeup natural. She accessorized with a very pretty pair of dangle earrings, a slim silver bracelet on her left hand, and a silver metallic clutch. She wore charming peep-toe heels that made you look twice. And her romantic retro hairdo was a winning choice that gave a great finish to her attire.
Get The Look
With a net dress like Hayden's, remember to keep the makeup to a minimum or it will steal the show from the dress, or worse, clash with it. Although net is a beautiful material, a full-length one can appear quite strange. A net mini dress without sleeves is perfect. Bare, flawless skin is the best accessory for net dress. So make sure you get a good body scrub before donning this ephemeral ensemble.
Image: P R Photos