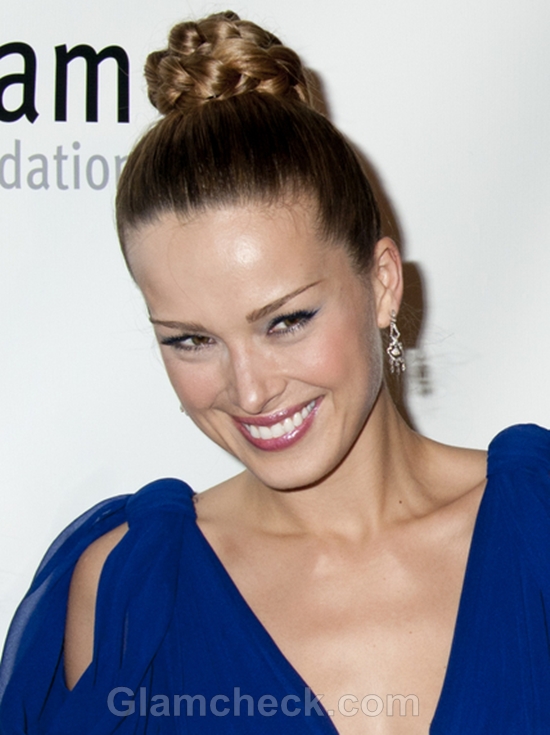 Gorgeous supermodel Petra Nemcova looked stately and majestic when she did her hair up in a sleek braided top knot at the Somaly Mam Foundation's Annual Gala which was held on October 20th at Espace in New York City.
The 32 year old, who is also a television host and author, did not really need the extra inches that the hairdo gave her (she's a towering 5" 10), but a model can never be too tall.
Her braided top knot was done very professionally. It was sleek, the braid was perfect, and not a hair was out of place. Hardly a surprise thought. The fashion conscious model rarely gives anyone a chance to fault her ensemble.
Get The Look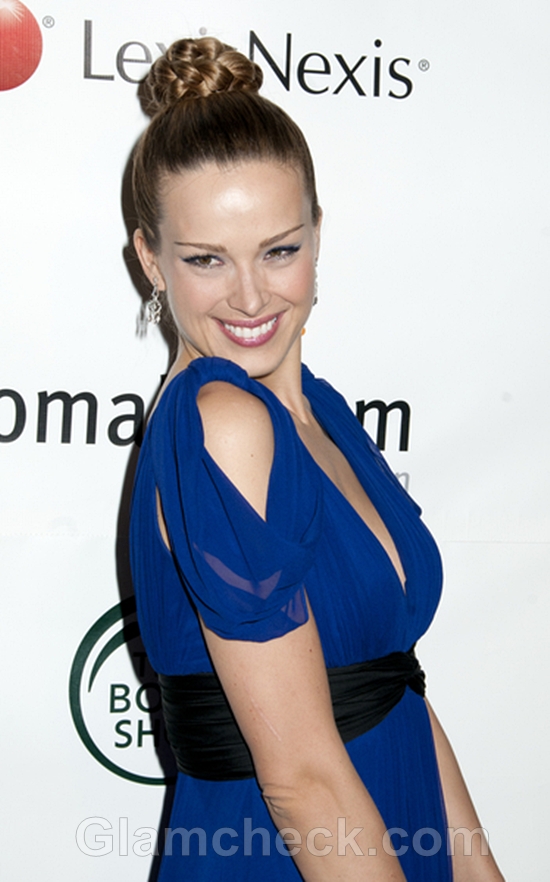 Sure, a braided top knot looks elegant and you may have to wear it only to formal occasions if you don't want to look pompous. But if you want to go with a more casual look, you do not have to be a stickler about your braid. A messy braided top knot will look just as great as the neater style and will give you a devil-may-care attitude. You can wear a braided top knot with all kinds of clothes and to most formal and semi-formal events. You can add ribbons to your hair while braiding or put in a few cute clips too. If you are the type of person who does not like to fuss with the hair all day or keep running to the bathroom to check your hair, then the braided top knot is perfect for you. It will stay just the way you left it till you get back home and unbraid your locks.
Image: P R Photos