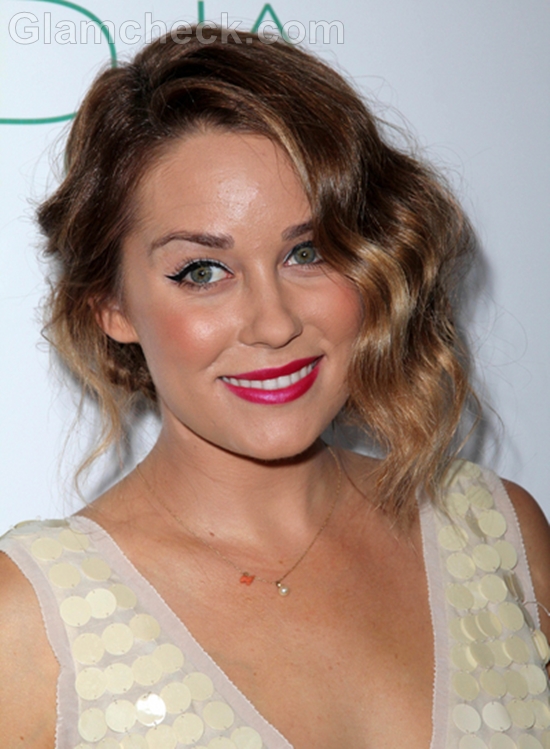 The 2nd Annual Autumn Party held at the the London Hotel in West Hollywood, California on October 26 saw plenty of stars at their finest. TV personality Lauren Conrad was one of the invitees who made waves with her retro-ish hairstyle.
The 25-year-old, who is also a fashion designer, had her hair in a side parting and put up in a simple do that was wispy and dreamy. However, her thick curly flicks were left hanging down the side of her face. Her highlighted hair showed up beautifully as the light fell on her curls. Lauren has a longish face and the flicks that fall below her chin line provide a frame for her pretty features.
Get The Look
A hairstyle inspired by the retro look is actually not as limiting as the full retro look itself. You can have several variations that would make it suitable for any outfit and any occasion, whether for day or night. Team it with a formal work outfit or wear it to a party – a retro-inspired hairdo will work well with any outfit if it is done right.
A retro hairstyle makes you look more feminine no matter what you are wearing. It can also be quite an arresting look. Since it is easy to do and maintain, it can be your go-to hairdo for those times when you are stumped about what to do with your hair.
Image: P R Photos