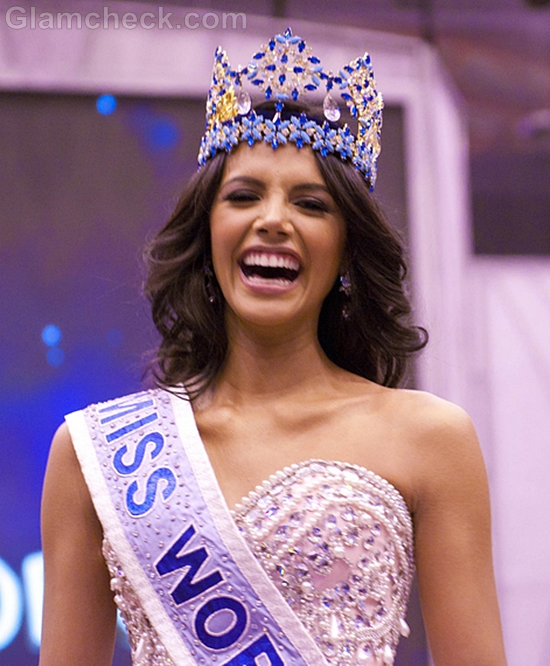 It's been almost a week since Ivian Sarcos was crowned Miss World 2011. And we still can't get her pink puffy gown out of our minds. When you first look at the dress, it makes you think of a female cousin of Big Bird. But then it kinda grows on you and you are entranced by its magic. Of course, the Venezuelan beauty wearing the gown really knows how to pull it off so maybe that has something to do with it as well. Let's take a closer look at what Miss World 2011 was wearing when she won the world's biggest pageant. 
The strapless modern adaptation of the princess gown had a baby pink bodice that was encrusted with jewels. The skirt of the dress was a cascade of pink puffy frills. Giant frills, mind you. But it did not look flashy or childish in the least, although it did look very youthful and fun.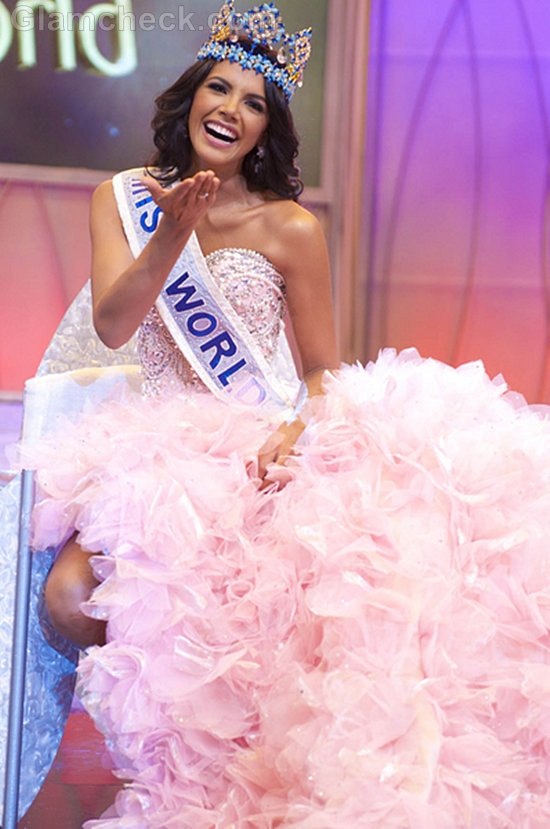 Long and trailing at the back but cut to above knee-length in the front, the gown really did make you think of fairy tales and happily-ever-afters. Not to mention that the soft pink goes really great with her dusky skin tone.
This dress would have gotten her noticed even if she hadn't won. It's a true show-stopper in every sense of the word. It's outrageous, bold and, once you look at it closely, worth all the hoopla. And it was a stunning color choice for Ivian. Who would have thought that baby pink could be so sexy?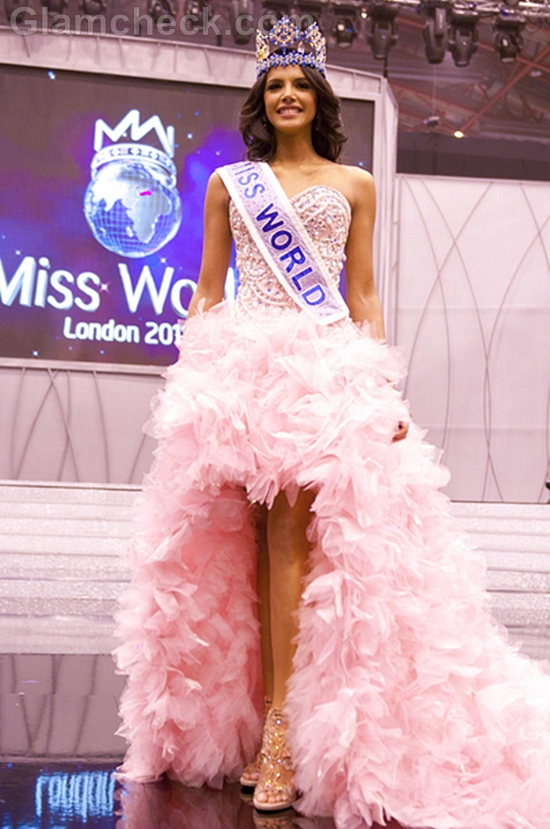 But what's a gorgeous dress without the right accessories? And whoever dressed Ivian took painstaking care to ensure that the accessories she wore were just as lovely as the dress. Her earrings matched her gorgeous outfit. The barely-there pink heels were also studded with a few glittery gems, and the silver detailing on them was absolutely exquisite. Ivian wore minimal jewelry, but then the Miss World tiara more than made up for it.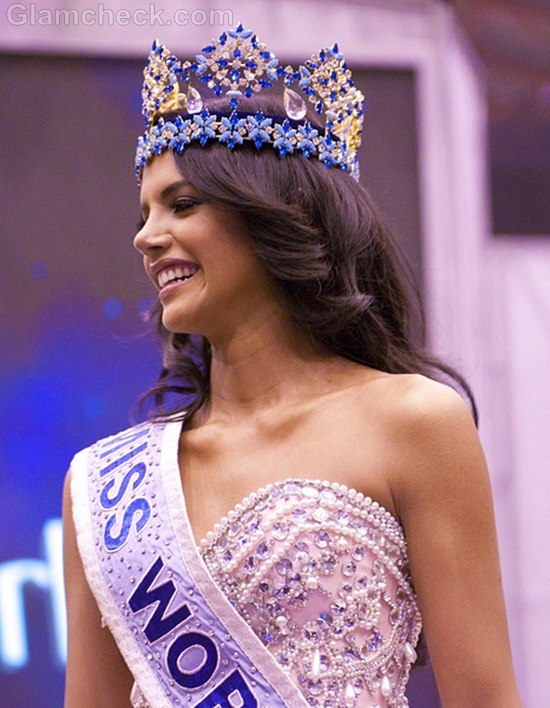 The hair and makeup gave this winning contestant the final touches. Her brown hair was curled and left loose. Her makeup matched her dress – soft pink eyeshadow, pink cheeks, and mauvish-pink lips. Ivian looked like something out of a dream. There's no doubt in our minds that the judges made the right decision.
What do you think of Miss World's ensemble? Pink overkill? Or does it balance out nicely in your opinion?
Image: P R Photos