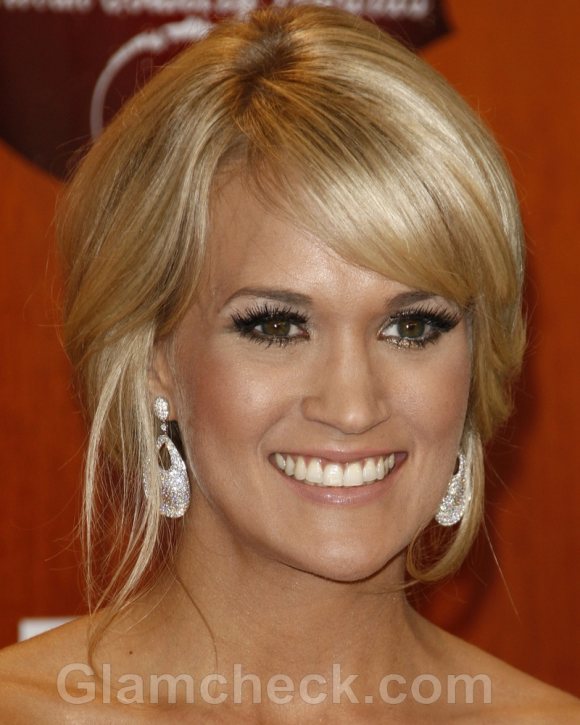 The biggest female winner of the 2011 American Country Awards came prepared to take home the accolades. Carrie Underwood arrived at the MGM Grand Garden Arena in Las Vegas, Nevada on December 5 looking poised and pretty in a short white dress by Maria Lucia Hohan.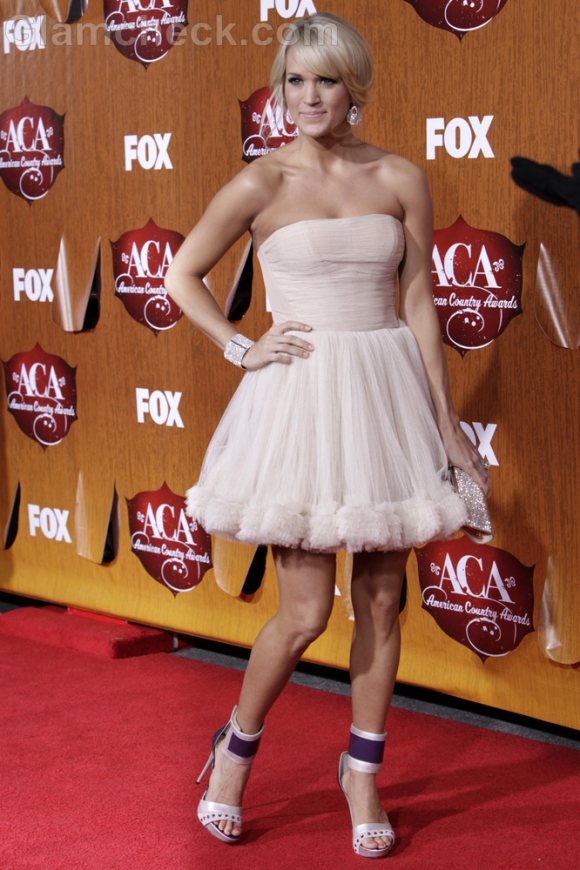 The strapless creation had a fitted bodice and a short fun, frilly skirt that suited her youthful and vivacious personality. She complemented the ballerina-style outfit with diamond jewelry by Johnathon Arndt – a pair of classy tear-drop-shaped dangle diamond earrings and a diamond band bracelet. The shimmery jewels were the perfect choice to off-set the white dress.
The 28-year-old continued with the sparkly accessorising with a shiny silver clutch by Swarovski Reverbere.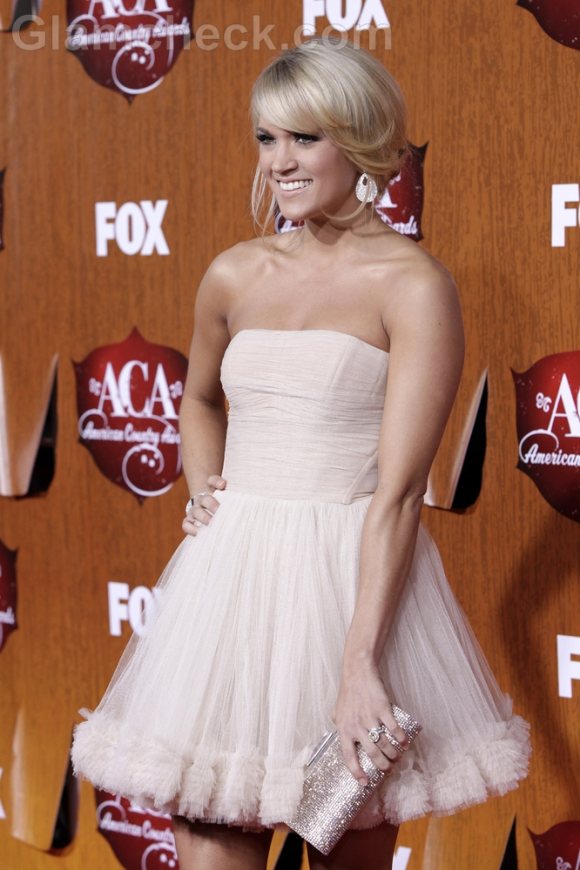 The only spot of color in her ensemble was contributed by her lovely Ryan Haber shoes. The strappy heels had purple and white ankle bands and a little purple detailing near the toes as well.
Carrie's hair and makeup for the event were immaculate. She went with a simple updo with a side parting and her bangs swept to the side. And her natural makeup with dark mascara to highlight her peepers completed her flirty ensemble.
Get The Look
A ballerina-styled dress like Carrie's should not be messed with much in the way of accessories. Keep it simple and let the fun and elegance of the dress shine through. This means that even jackets and belts are a strict no-no.
You can wear a frilly dress like this one only to formal events. Best to reserve it for evening dos. If you want to wear a frilly dress in the day time, go for something a little longer with more color.
Image: Shutterstock