Over the years, we've seen a lot of celebs make some really bad choices when it comes to red carpet fashion. But sometimes, it's not their choice in clothes we rue but their appalling makeup sense. So far this year, we've already seen Jessica Wilds and Amy Childs make some serious makeup gaffs at very important events. If you think those were bad, wait till you get a look at the humdingers we have for you today.
Now we know there's still a few more days left for the year to end, but we think we've seen the worst that they can do. (Oh, please let it be so. No more! No more!) We also think that the stars on our list for this year were all inspired by the spate of supernatural movies that have been so famous these last few years. You'll soon see why. Here's our take of the Worst Celebrity Makeup of 2011 in no particular order.
 Holland Roden : 2011 Worst Celebrity Makeup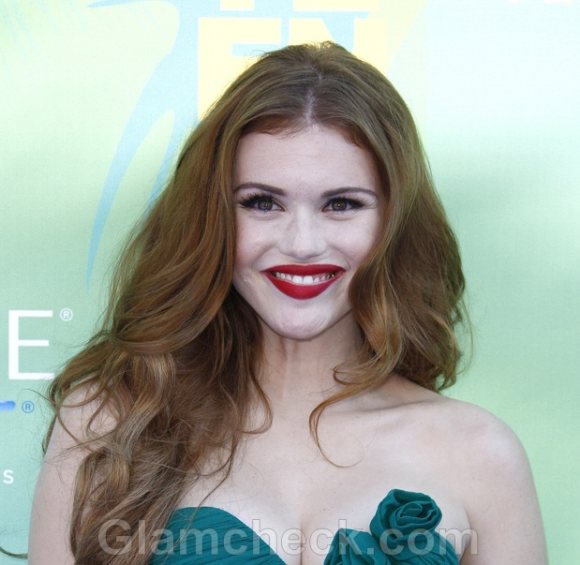 Actress Holland Roden arrives at the 2011 Teen Choice Awards held at Gibson Amphitheatre on August 7 in Los Angeles, California looking like a rejected extra for the Twilight movies. Her bright red lipstick does nothing for her and the rest of the makeup on her face is so pale that all you can see when you look at her face is red slashes.
 Kristen McMenamy : 2011 Worst Celebrity Makeup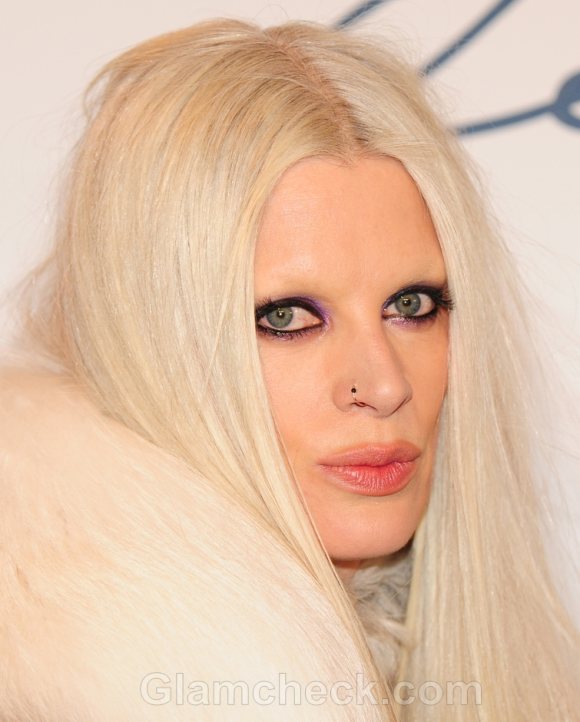 Following Holland is a blast from the past that also seems to be auditioning for the lead role in some horror movie. 47-year-old Kristen McMenamy attended the 2011 British Fashion Awards at The Savoy in London on 28 November with pale makeup, dark, dark eyes, and no eyebrows! Her blond hair looked almost white and set against that pale skin she was a strong contender for Zombie of the Year too. See what we mean about being inspired by supernatural movies? There's more to come.
 La Toya Jackson : 2011 Worst Celebrity Makeup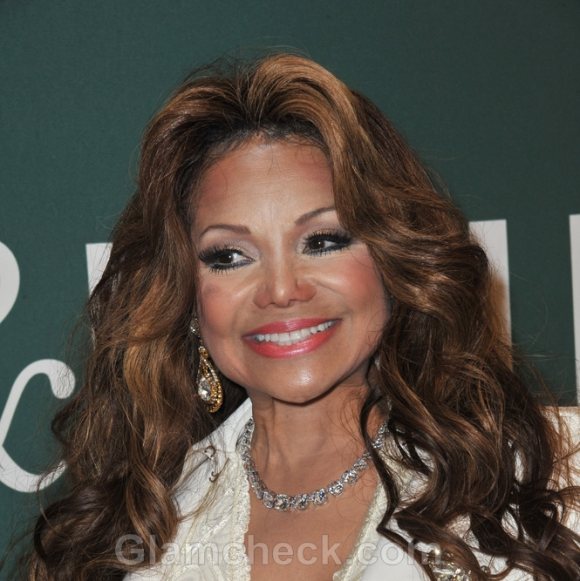 Next, we have La Toya Jackson at the book signing for her new memoir Starting Over at Barnes and Noble at The Grove in Los Angeles on June 28. La Toya is quite pretty and you're reminded of her sister Janet when she's not so grotesquely painted. She had on way too much makeup, in a color palette that was all wrong for her skin tone. Holland, Kristen, get over here and steal some off her face!
 Lesley Joseph : 2011 Worst Celebrity Makeup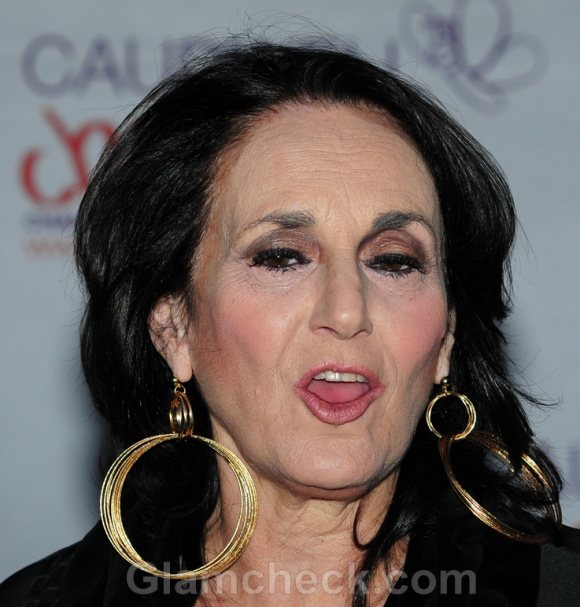 Brit actress Lesley Joseph follows with her incomprehensible makeup at the Children's Charity Fundraising Ball at Battersea Evolution in London on September 15. The normally elegant lady looked like a senile grandmom dipping into her teenage grand-daughter's makeup kit. Loud and garish, this shocking cry for attention was unexpected and kinda scary.
 Frieda Pinto : 2011 Worst Celebrity Makeup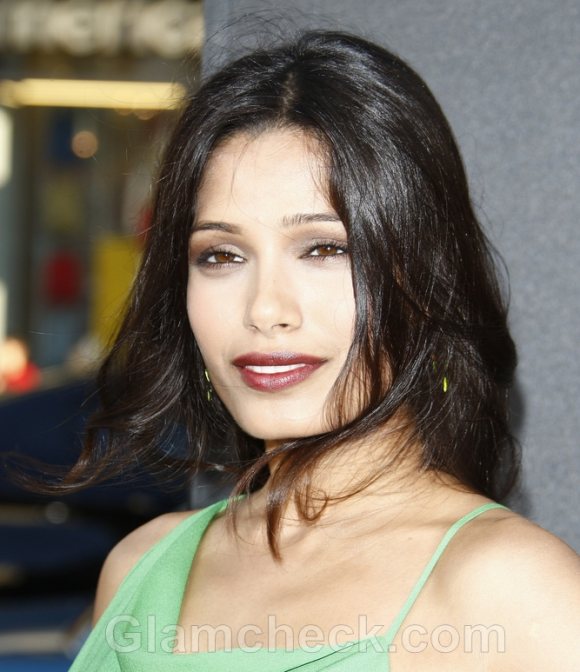 A surprising contender on this list is Frieda Pinto at the premiere of Rise of the Planet of the Apes at Graumans Chinese Theatre in Los Angeles, California on July 28. Now she generally has a simple but sophisticated style. We think that's what she was going for with the painted makeup here but it bombed badly. This is one hell of a sexy vampire look, but it's totally wrong for the red carpet.
 Olivia Grant : 2011 Worst Celebrity Makeup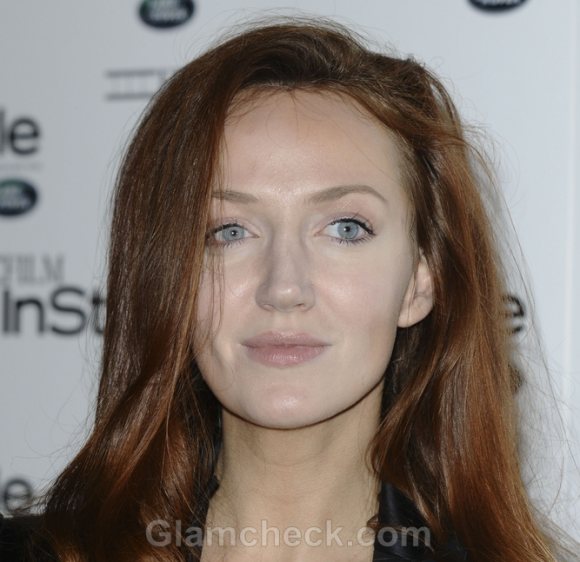 This talented actress with the dreamy eyes usually looks like something out of a fantasy. But Olivia Grant joins the ranks of the dead with her pasty makeup at the Film InStyle Party at the Sanctum Soho Hotel in London on November 22. Look at this picture carefully and keep it in mind for Halloween next year when you can't come up with any costume ideas. See, you can learn something from the worst too.
 Rachel Flintoff : 2011 Worst Celebrity Makeup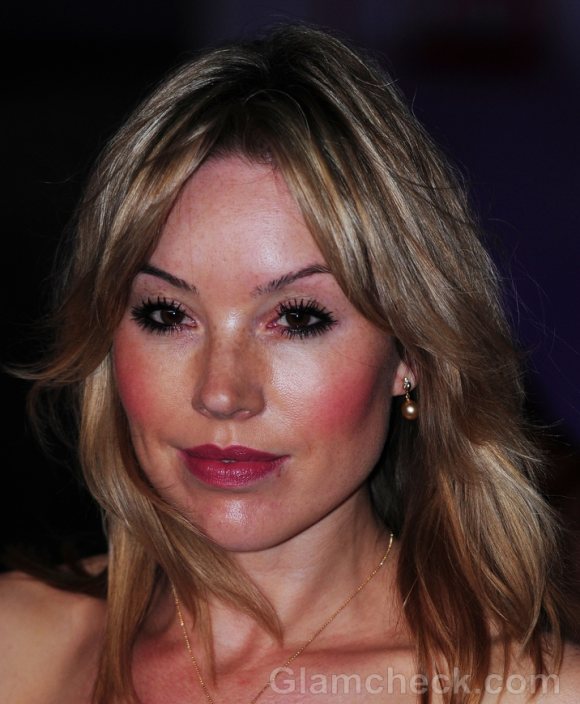 We've left the truly atrocious makeup for last. Seen here looking like a crisp cookie left too long in the oven is Rachel Flintoff at the 2011 Pride Of Britain Awards at Grosvenor House Hotel, London on October 4. We don't know if she was actually sunburnt or if she just wanted her makeup to look like she was. Either way, this is a really horrendous look that makes us want to draw her away from the red carpet and put her to bed.
We think these are the worst of the worst this year. But we can't decide who takes the cake… or doesn't. Vote for who you think should top this infamous list. And if you think you've seen celebs with worse makeup this year (your poor eyes!), don't forget to tell us so we too can burn the unpleasant images into our corneas.
Image: Shutterstock