Every year, we think we've seen the best in fashion and trends and dare the celebs to do better in the year to come. And doggone it, they actually outdo themselves every single time. We thought we'd seen some really classy stuff in 2010, but we have to eat our words and admit that 2011 has welcomed some stunning celebrity fashion trends that wowed, thrilled and titillated, all with effortless grace. So before we bid goodbye to another year and drunkenly welcome a new one, let's recap the year gone by and take a look at some of the best celebrity fashion trends of 2011.
Celebrity Fashion Trends 2011 – The Androgynous Look
The androgynous look took off in a big way in 2011. It has always been a very stylish and chic look but more celebs have sported it this year than ever before, some keeping it conventional and others giving it their own twist. The androgynous look is a classy and sophisticated alternative to the elaborate red carpet gown. Here's three of our best androgynous-look picks for 2011.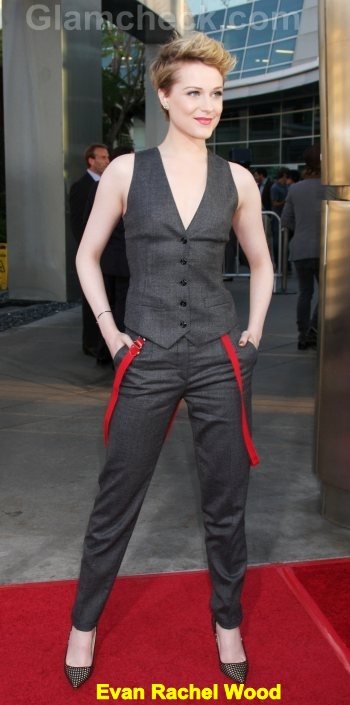 Evan Rachel Wood floored us with her tailored sleeveless vest and pants for the premiere of True Blood. Leaving those red suspenders hanging was a smart move, and we love the feminine touch added by her pumps.


Lena Headey was another stunner with her androgynous look at the Scream 2011 Awards. We do wish she'd have those pants altered to her size, but her natural beauty, plunging top and blue pumps more than make up for that slight fashion faux pas. And finally, we come to the timeless beauty Penelope Cruz. How does she always manage to look like she fell from heaven? The Spanish brunette went with a classic tailored suit for her androgynous look which was perfect from head to toe.
Celebrity Fashion Trends 2011 – Dare to Bare
No year in fashion would be complete without some display of skin. It's a great way to get the shutterbugs trained on you, and to show off the sexy bod that you work so hard to maintain. Now the conventional method of exposure is either a plunging neckline or a too-short skirt. Although both featured on this year's red carpets, we saw another kind of skin display that left us pleasantly surprised.
Backless Gowns
Too shy for a plunging neckline? No problem. Just shift the attention to the other side of your body. These celebs didn't hesitate to wear some shockingly plunging back-lines as they walked the red carpet.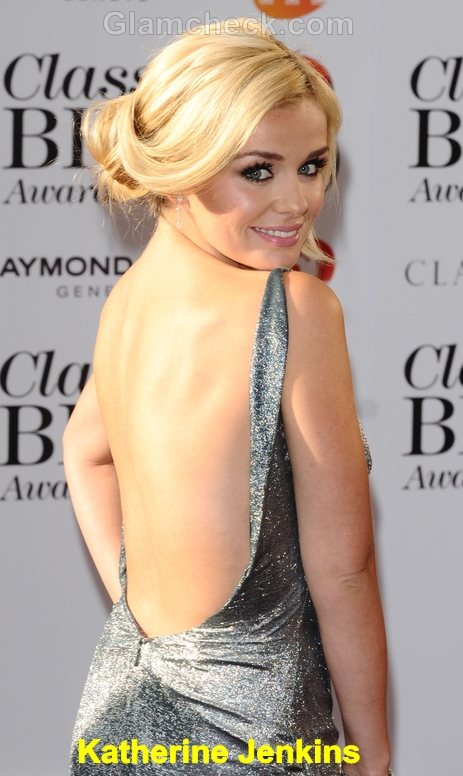 First up is Katherine Jenkins in a metallic gown with a plunging back that stops just above her buttocks and puts the creamy expanse of her back on display.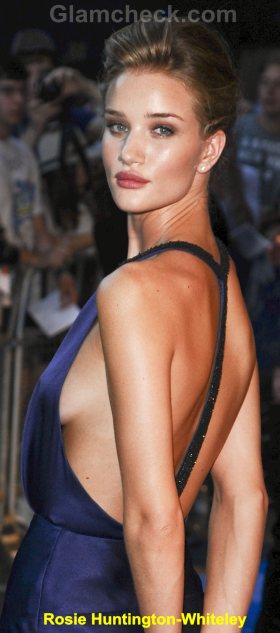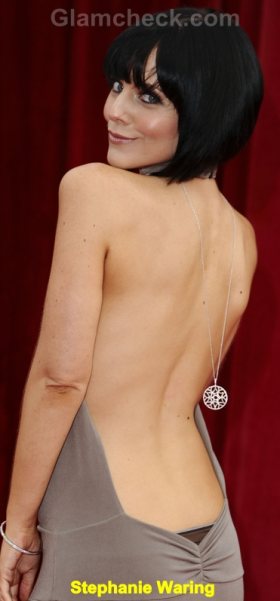 The incredibly gorgeous Rosie Huntington-Whiteley also chose to show off her back in a T-shaped cutout that highlighted her toned shoulder blades. Stephanie Waring was the most daring of all in her grey gown that was cut so low it seemed in danger of slipping right off her firm behind. We love the reverse necklace she used to accessorize the bare skin.
Plunging-V Necklines
And now to the dipping necklines that can stop your heart beat.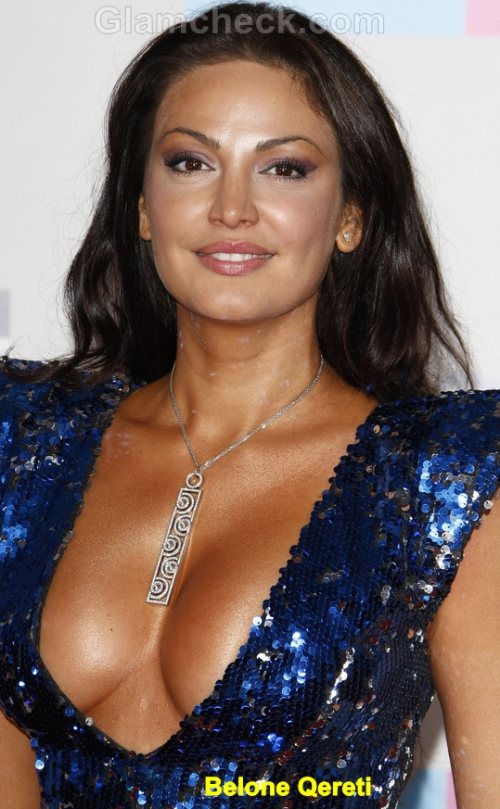 Belone Qereti's steep and wide V neckline seems to be holding up only by the grace of a prayer.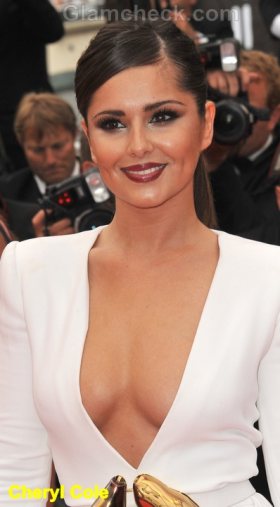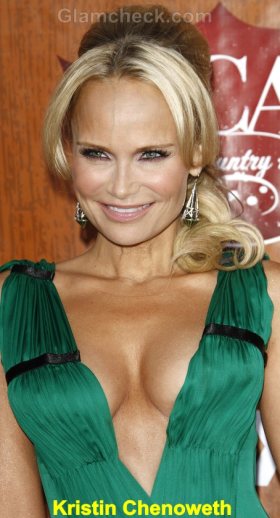 Cheryl Cole's modest white gown gets a dollop of sex appeal with the plunging neckline. And Kristin Chenoweth shows us that she's not just fun she's also a boatload of sexy in her green gown with a neckline split right to the waist.
Celebrity Fashion Trends 2011 – Color Blocking
We've always wished there was more color on the red carpet. And our prayers were answered in 2011. Hollywood's A-listers stepped out rocking some glorious outfits with color blocking. Colors are fun, youthful, and can instantly brighten up the day.



Anya Monzikova takes the safe route with a cheerful yellow blouse and purple mini skirt that makes her look delightful! Cheryl Cole is a little more daring in her dark purple pants and peach top accessorized with a wide pastel-blue belt. Yellow was a popular color choice this year as we see it again on Danneel Harris' skirt which she paired with lovely turquoise top and strappy blue heels.



The Kardashians can't be far behind when it comes to celebrity fashion trends. Kim Kardashian sports a peach skirt with a purple cutout blouse. Don't forget her green and gold strappy heels. The colors of this ensemble are rich, glamorous and in your face, just like the wearer. Towering Tyra Banks also rocks a color block outfit in her hot pink, turquoise and blue one-shoulder jumpsuit. And finally, we have the slender Victoria Justice in a pink, black and red full-length gown – strong colors that you would not normally put together but which are perfect for color blocking.
And there you have it, the celebrity fashion trends of 2011 that caught the eye and made us want more. Will the celebs do better in 2012? Yes, it's very likely. And if 2011 celebrity fashion trends are anything to go by, then we know that we have some mind-blowing fashion-forward trends coming our way.
Image: Shutterstock