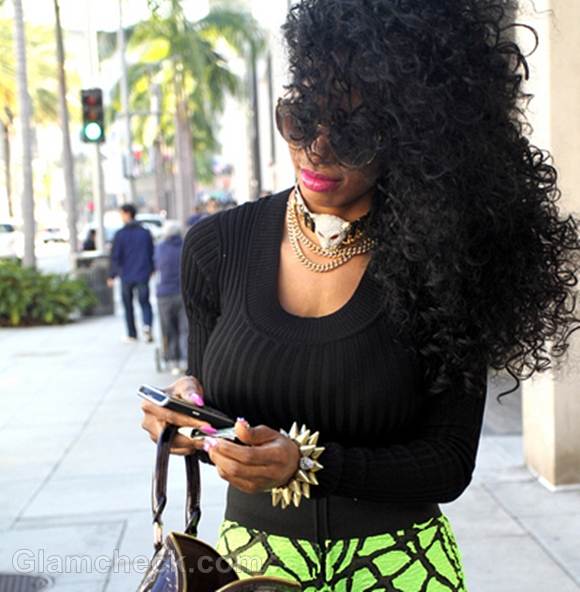 Singer/model Dencia was dressed to kill as she shopped at the Gucci store on North Rodeo Drive in Beverly Hills, California on December 20.
She paired a black long-sleeved cashmere sweater with black and fluorescent green leggings. She completed her outfit with black Christian Louboutin heels and a Vernis Alma Louis Vuitton purse. She looked incredibly hot, ready to walk the ramp and break a few hearts.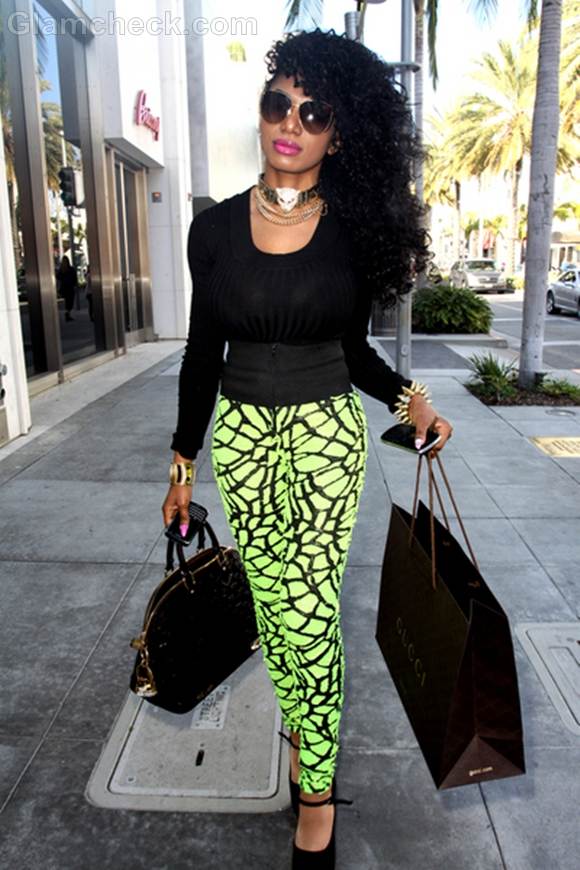 She had her long hair done in waves and curls and used hot pink lipstick and nail polish to add another layer of color to her ensemble.
She added the finishing touches with a pair of large designer sunglasses, a choke collar with a white puma in addition to another thick necklace, a spiky bracelet on one hand and a gold band-style bracelet on the other.
Get The Look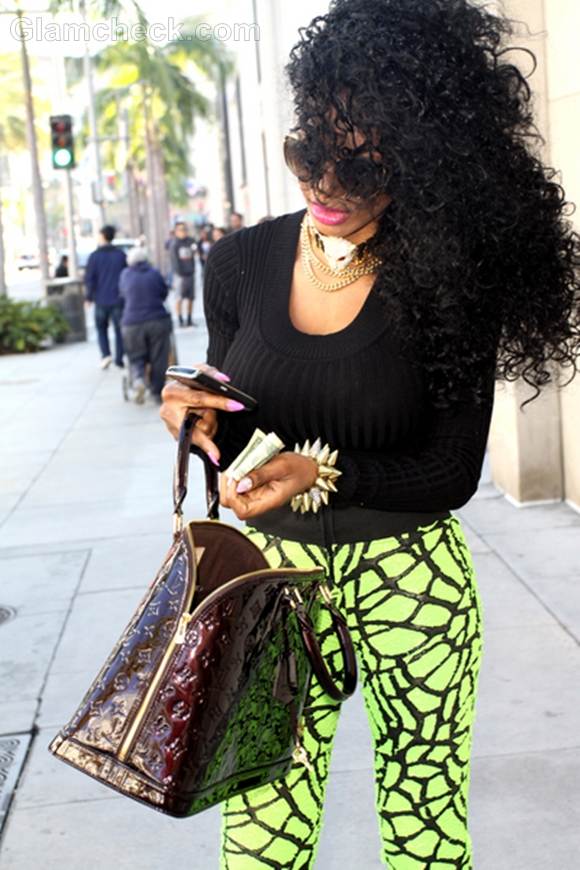 If you have good legs, then you're really lucky when it comes to fashion. Especially when it comes to getting a look like Dencia's. The starlet has used a simple trick to create her look – pairing bright attention-stealing pants with a more muted top. You can reverse the order and still get mind-blowing results.
This trick increases the range of your outfit options without increasing the number of clothes in your wardrobe. You could pair the same bright colored or patterned leggings with several tops of different styles to continuously re-create your look.
But you can also revamp your style with the jewelry you wear. Check out Dencia's crazy necklace and bracelet. It gives her an edgy, don't-mess-with-me air while at the same time accentuating her femininity.
Image: P R Photos