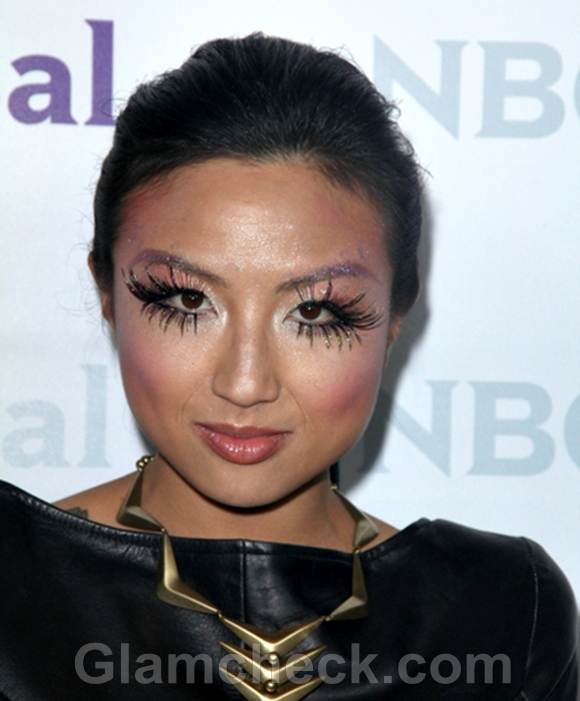 Multi-talented TV personality Jeannie Mai sure knows how to make thing interesting. The 32-year-old arrived at the Athenaeum in Pasadena, California on January 6 for the NBC Universal 2012 Winter TCA Press Tour All-Star Party in a leather outfit paired with an interesting bronze-gold necklace. The crux of her ensemble though was neither of these things but rather the dramatic eyelashes that she sported for the evening.
Jeannie wore uber long false eyelashes. Not only were they incredibly curled, they were generously  peppered with glitter too. She had shimmer on the lashes, on the eyebrows, as well as around the eyes.
The rest of her makeup was simple – a little blush and natural lip gloss. But those dramatic eyelashes were all she needed to focus her outfit.
Get the Look
There are a variety of dramatic eyelashes that you can buy at any cosmetic store. Reserve these for semi-formal dos though. Avoid them at work and for casual gatherings. Dramatic eyelashes are a better look for the night, so try not wearing them in the day time unless you are going to a themed party.
Image: P R Photos