The weather conditions can make your hair dry, frizzy, and damage them as well. Moreover, with approaching spring, it becomes even more important to take utmost care to restore its shine besides maintaining its health. Moreover, possessing shiny and glossy hair accompanied with a good fragrance creates the feeling of confidence and happiness in a woman.  Many of you might have hair with wonderful bounce and shine but a lack of proper care can affect this shine thus hindering their health.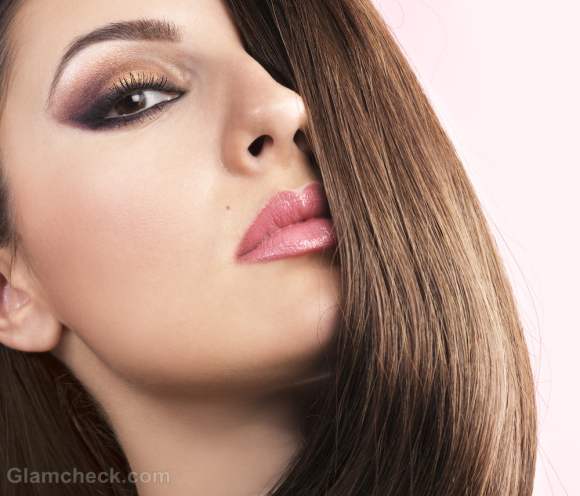 There are numerous factors that affect the look of your hair. Generally, it is reflects the relation between your hair and your head. Hair is believed to have been made from protein fiber which is formed of hair follicles situated under the skin. These hair follicles are nurtured by blood that carries different nutrients required for the growth of hair. Moreover, skin also contains sebaceous glands that proffer lubrication for hair. Besides, this forms most important constituent contributing to the shine of your hair.
One more factor contributing to shiny hair is the physical health of your hair strands. Split, broken, or cracked hair may not look shiny as contrasted to the appearance of solid and strong hair. There are, however, numerous ways to obtain the correct shine form your hair. Let's find out some effective remedies and care tips to maintain the health and shine of your hair!
Home remedies to get shiny hair
Here are some effective home remedies which can make your hair shiny and improve their appearance. These include:
Honey
Honey can prove really effective in adding shine to your dull hair. Add a little water to 3tbsp honey. Apply this mixture to your scalp and hair. Allow it to stay for about 20minutes. Then, rinse it off with cold water followed by drying with a blow dryer. This remedy can be applied once per week thus adding shine and volume to your hair. 
Espresso
Espresso can be used to boost the natural shine of your hair. The application process involves brewing 1 cup strong espresso and allowing it to cool for about 30minutes. Then pour this espresso over your hair (dry) and let it rest for 20minutes. Rinse well with cold water followed by drying with a blow dryer. This application will provide instant glow and shine to your hair.
Lemon juice
Freshly obtained lemon juice can be used to obtain bounce and sine for your hair. Prepare a mixture of 1tsp lemon juice and 1cup water. Before applying this mixture, shampoo your hair as usual and pour this mixture on wet hair followed by a gentle massage for some minutes. Rinse your hair without more ado with cold water. You will notice excellent shine and bounce in your hair. However, as a caution point, do not allow lemon juice to stay too long in your hair for it can affect the color if you have dark or colored hair.
Vinegar
Vinegar is an element that removes oil and dirt from your hair. Prepare a mixture of ¼cup vinegar with 1gallon water. Shampoo your hair normally before applying this mixture. Apply 2cups of this mixture onto your hair and massage well. Allow it to stay for 30minutes and rinse off with cold water. Apply this remedy once in every 15 days.
In addition to the aforesaid natural remedies for shiny hair, there are some more remedies like hair mask, henna application, and similar more to attain shine and bounce for your hair. These include:
Hair mask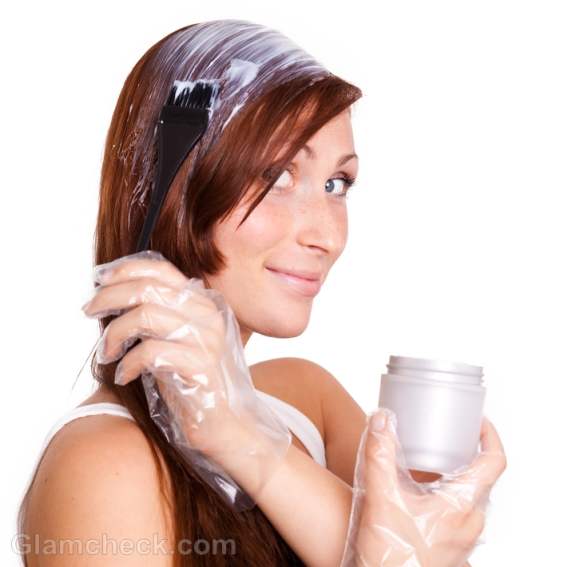 Although natural remedies for shiny hair are quite messy, but they give amazing results on your hair. Collect any of these ingredients mentioned ahead. Vitamin E smears with oil, coconut oil, olive oil, rosemary oil, avocado, rosemary leaves, yogurt, honey, mayonnaise, banana, cream, cocoa powder, an egg, and vinegar. Gather as many as possible from these. If you have all these, there's nothing like that! To begin with, add the desiccated constituents with thick and goopy ones. Then go on adding oils bit by bit. Avoid going overboard by the smelly ones for lesser goes longer. Same is the case with cocoa powder and vinegar. Use this mask to inundate your hair. However, this mask should be applied on wet hair. Use a shower cap to cover your head and allow the mask to stay for about an hour. Then shampoo rinse and condition. Repeat this procedure every two weeks.
Henna
Henna refers to a forested shrub found in the scorched areas of Africa as well as Middle East. Henna leaves, on being crushed, give a profound red-orange color. However, the concentration of color is influenced by the surrounding atmosphere. Besides, there are numerous vegetable henna types available as powders and paste. Generally, henna is applied in the form of powder available in market, produced especially for blonde or natural shade of hair. Henna has the quality of binding to the hair streak thus smoothing the cuticle. Moreover, henna never lightens your air. It rather makes your hair shinier, thicker, and more easily manageable. Also, henna features the quality of being a hair protector.
Henna is applied in the form of a paste prepared by mixing it with some strong brewed tea or coffee. Soak henna powder overnight with this tea or coffee until it attains the consistency similar to a pancake batter. You can also add a few drops of lavender oil or tea tree oil and even an egg. Allow it to sit for about 30minutes in the same position. Some ingredients from leftover mask can also be added for easy application. Henna is applied to the hair for `starting from roots and going till tips. Allow this application to stay for 2-8 hours. Rinse with cold water. Avoid washing hair for next 24 hours. You will, undoubtedly, obtain effective results in the form of shiny and bouncy hair.
Clarifying rinse to reduce dandruff
Mix ½cup desiccated rosemary leaves along with a vinegar bottle. Store this mixture in a spray bottle. Then, saturate followed by a rinse.
Scalp revitalizing spray
This is an amazing recipe during extreme hot weather conditions. To prepare this mixture, mix 1 ½ cups of water with tea tree and rosemary oil (1tbsp each). Shake well before every use. For effective results, spray the mixture on hair roots and face as well. Observe the shine in your hair after every use.
Beer
You can rejuvenate your hair and make them livelier by using flat beer. Prepare a mixture of ½cup of warm water with 3tbsp beer. Rub this solution onto your hair after shampoo. Allow it to settle for a few minutes and rinse off. This application makes your hair shinier besides adding bounce to hair.
Baking soda
Cleansing your hair thoroughly with baking soda once every week helps you clear all the slime from your hair. Just add 1tbsp soda to the hair during the process of shampooing. Baking soda has the quality of removing water impurities besides washing away the chemicals applied by you on your hair, thus adding extra shine.
Fabric softener
Use of a fabric softener in diluted form (with water) in place of a conditioner after shampoo produces good results for flyaway and coarse hair by adding shine and volume to your hair.
Castor oil
To enhance the health and shine of your hair, prepare a mixture of 2tsp castor oil and 1tsp glycerin added to an egg white. Gently massage it onto wet hair. Allow it to rest for a few minutes and rinse off.
Butter
You can try butter on your hair to obtain a lavish shine. The application involves massaging a small cut up of butter onto dry hair and allowing it to stay for at least 30minutes. Shampoo and then rinse off thoroughly.
Olive oil
A gentle and liberal massage with lukewarm olive oil just an hour before shampoo can help you attain luxuriant shine in your hair.
Mayonnaise
Applying mayonnaise onto your scalp and hair through a gentle massage helps in moisturizing your hair besides providing a lustrous shine. Leave it for a few minutes and then shampoo.
Tea
Tea can provide a natural shine to your dry hair. The application involves the use of balmy, unsweetened tea that is brewed freshly or instantly, for a concluding rinse after the usual shampoo procedure.
Egg
Applying egg on your hair is also helpful in getting glossy and shiny hair in a natural way. The process involves simply beating an egg and applying it on hair. Allow it to rest for at least 30 minutes. Then wash off with a soft shampoo. After a few hours from head wash, the odor of egg will vanish naturally but you can add a few drops of vinegar of fresh lime juice to avoid the stink completely.
Tips to restore the shine of your hair
In addition to the aforesaid home remedies to obtain shiny and glossy hair, there are also certain useful tips that can help you restore this shine. These are: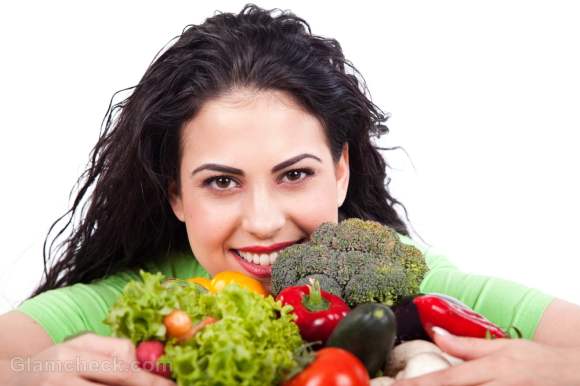 A balanced diet
A balanced diet forms the basis for healthy hair. If your body is nourished properly, it nourishes your skin well and also the hair growing under the skin. it is, therefore, essential to take a balanced diet so as to provide every essential minerals and vitamins to the body thus leading to healthy and shiny hair.
Avoid using hair dryers
Although hair dryers are an effective way of drying wet hair. But, very often hair dryers make the hair drier than required thus affecting their appearance. It is, therefore, advisable use a hair dryer on mildly damp hair thus keeping the hair nourished and moist. 
Use a soft brush
It is, advisable to use a soft brush during the process of hair drying to mitigate the level of damage. Therefore, do not brush your hair aggressively to restore the shine of your hair.
Avoid shampoos containing harsh chemicals
Some shampoos contain chemicals that can damage your hair over a certain period of usage. It is, therefore, advisable to change your shampoo and conditioner after a certain period.
Use coconut oil
Coconut is another useful product that enhances the shine and luster of your hair. There are many cultures wherein coconut oil is used on a regular basis. However, you can massage your hair with coconut oil and keep it overnight before shampooing your hair. The shine obtained through this application is really long-lasting.
Also, try to avoid the following mistakes to maintain the health and shine of your hair.
Avoid Daily shampooing
Daily shampooing can make your hair dry and frizzy. Moreover, hair appears to be at its best if the natural oils contained by your scalp are able to reach the tips. This is the reason that it is advised to shampoo your hair at an interval of three days at least. If required, you may just sprits hair roots using water followed by restyling using a blow dryer.  
Fastening the ponytail at the same point
Since hair strands have a tendency of getting caught and thus broken in hair bands, one good advice change the spot of fastening the ponytail. You can shift it an inch up one day and an inch down on the other. The damage can be further reduced through the use of elastic bands which are seamless.
Brushing hair for extra shine
All that is required for hair styling is a few brush strokes that distribute the natural oil contained by scalp to the ends from roots. Any extra stroke produces just redundant friction leading to breakage. Besides, it also affects the shine and appearance of your hair.
Combing dripping hair
As compared to a brush, a comb proves easier on flimsy wet hair. However, wrenching it all the way from roots to tips can lead to breakage. Therefore, make the knots smooth by using a leave-in disentangle and then work up your hair in  sections beginning with the tips.
Blow drying wet hair
Besides making the styling difficult, blow drying wet hair also increases the level of damage produced due to excessive heat. It is, therefore, advised to blow dry your hair when it is damp rather than wet hair. Also, wrap your hair in towel for at least five minutes before you apply heat to it. Thereafter, allow it to air-dry for other five minutes.
Ignoring the scalp
Growing healthy hair calls for proper nourishment. You can stimulate the blood circulation by providing a gentle massage to your scalp with fingertips. You can also use an effective leave-in treatment for scalp to maintain the health and shine of your hair.
Chose your brush correctly
Choosing an inappropriate brush can create problems with your hair besides spoiling your hairstyle. Usually, longer hairs need a brush with a larger diameter. Also, try using a round brush for adding volume to your hair and paddle shape for smoothing your hair.
Hair spray
It is a general misconception that hair spray harms your hair due to the alcohol content. But as a matter of fact, it is the polymer that that rests on the hair rather than the alcohol. The alcohol gets evaporated even before hitting your head. So, use the amount which is just sufficient to fix your hair style. 
Masking dandruff instead of treating it
Do not try to nix flakes using moisturizing stylers such as pomades and oils. These provide just a temporary solution. Dandruff is basically a scalp disease that is not related to dryness at all. You can treat this inflammatory disease by using a shampoo that contains zinc, salicylic acid, tar, or selenium sulfide. Treat the dandruff completely rather than just covering it and see the results.
So, just give a try to these tips and remedies for shiny hair before leaving for the next grand party and start counting the jealous stares!
Image: Shutterstock