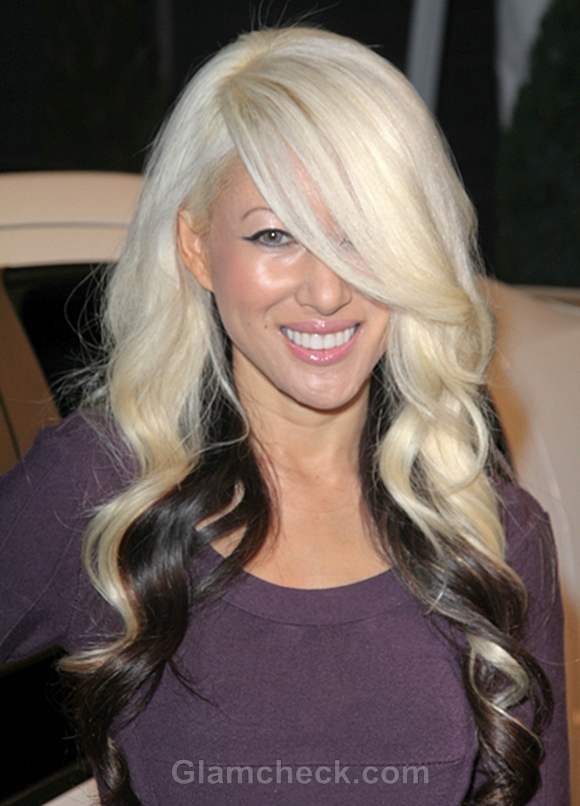 Who better than a celebrity stylist to tell you how it's done? Phu Styles was definitely in the mood to show off her skills as she attended Global Green USA's 9th Annual Pre-Oscar party in Avalon, Hollywood on February 22.
The successful and in-demand celebrity hair stylist decided to go with two toned-hair color for the much-hyped event. The hair color was divided in two halves. The top half of her head from crown to shoulders was dyed a platinum blonde. A few strands went blonde right to the ends. From shoulder-length on, her hair was dyed brown/black.
To highlight her awesome hair color choice, Phu swept her grown-out bangs over the left side of her face after an asymmetrical parting and then went on to do her ends in intricate curls. The result was dramatically sexy. Her hair style is edgy but feminine and tells a story.
Phu had to do something phenomenal to get noticed by all the celebs there. After all, this was a platform for her to showcase her work and sense of style. We think she'll definitely be getting a few calls from the big names in showbiz based on this look.
Image: P R Photos