After the deep, dark hues and monochromes from the long, cold winter, it's refreshing to see more color everywhere. From runways to red carpets, high-profile events are flooded with gorgeous women in a range of colors that pay tribute to the spring.
Pink and lilac in particular are two calming but vibrant shades that are effusive in their praise of the season. Both colors celebrate life and embody the very spirit of youth and vitality.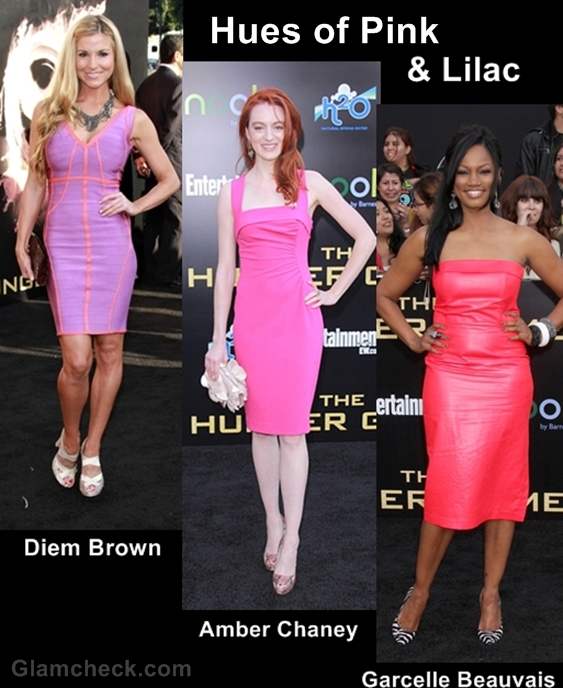 You can always count on our ever-dependable celebs to bring these colors to the red carpet. Fans stationed outside Nokia Theater L.A. Live in Los Angeles, California on March 12 were in for a treat with the colorful fare on display. Three celebs who wore pink and lilac in their entire splendor were Amber Chaney, Garcelle Beauvais and Diem Brown.
Amber Chaney
The actress wore perhaps the most eye-catching outfit of all the celebs featured here. Who thought that bright pink would look so ultra-cool on a redhead? She even left her hair loose and brushed over one shoulder so that it was visible against the dress.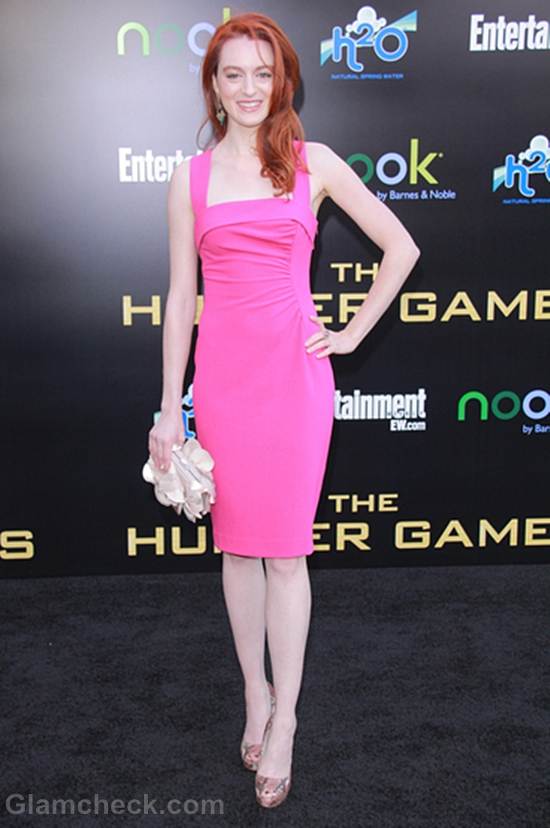 Amber wore a sleeveless, figure-hugging, knee-length outfit with no embellishments. The cut of the dress was simple and clean, but it was the color that did all the talking. It's a lively, full-of-life, celebratory hue; she'd fit right into a garden teeming with cherry-blossom trees.
Adding to the spring feel of her look was her flower-patterned white clutch purse. We wouldn't be surprised if butterflies settled on her mistaking her for an exotic walking flower.
The prettiest of her accessories though were her lovely peep-toe metallic pink heels which bring the glamor to her ensemble. She added a pop of contrasting color with two-toned blue and gold dangle earrings. Glossy pink lips and a bit of eye liner completed her look.
Garcelle Beauvais
The actress donned a shiny Paul & Jo strapless salmon dress that did wonderful things for her figure and skin tone.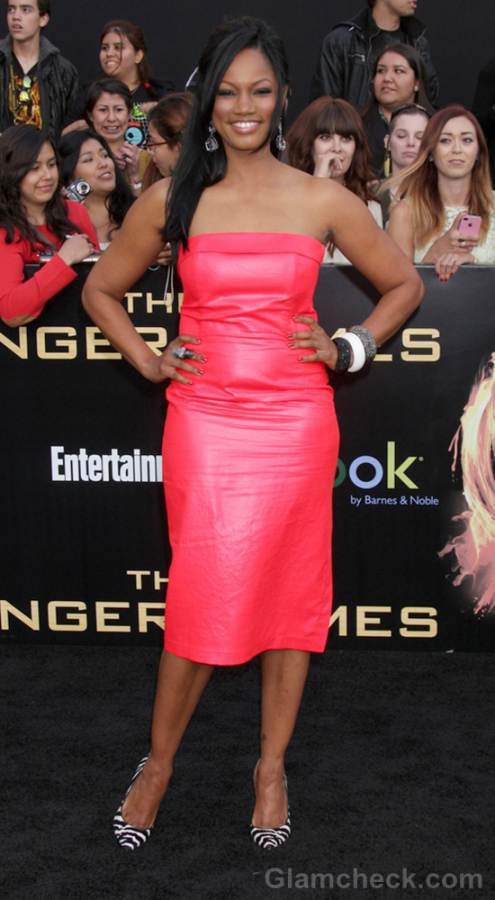 This strapless style is a great choice for Garcelle as it allows her to show off one of her most fabulous assets – those well-toned arms. The color too is really beautiful and a perfect match for her lovely skin tone.
She accessorized the outfit with dangle earrings, a large ring and three cuff-type bangles in gray, black and white, the latter being perhaps the only part of her ensemble that was over the top. She makes up for it though with those gorgeous zebra-print pumps. The monochrome is set off by the pretty pink of the dress and vice versa.
The happy but soothing color makes her look far younger than her 45 years.
Diem Brown
MTV's Diem Brown wore a sleeveless, above-knee-length, body-hugging dress in a delightful shade of lilac with Barbie-pink piping.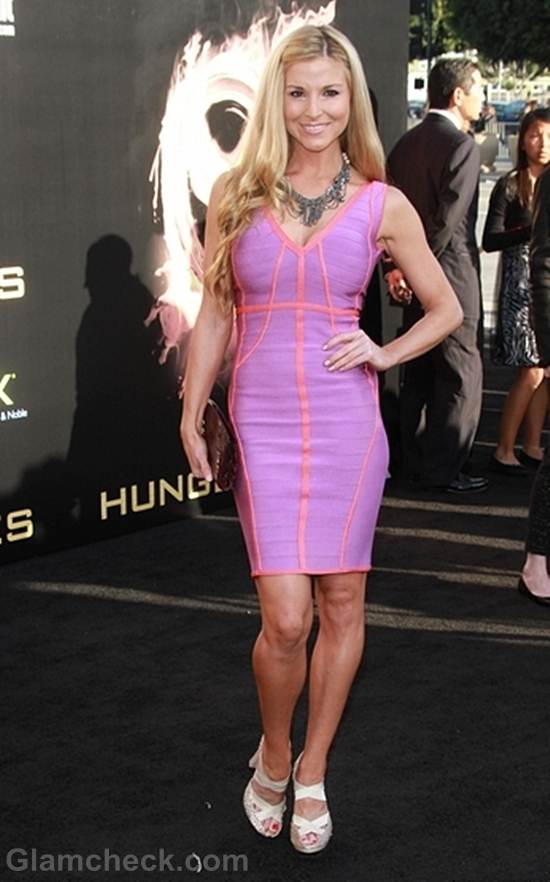 She was going for a glamorous look – achieved to perfection with her choice of eclectic accessories. The tall, blonde beauty's spring outfit was accessorized with white sandals, a maroon clutch purse and a layered necklace. Natural makeup and curly, loose locks added an element of freshness to her sexy spring ensemble.
As you can see, lilac and pink are versatile colors that can adapt to several styles. Your choice of accessories can be harmonious or contrasting to add different layers of your own personality into your outfit. Or you can go totally simple and understated with a dress in a stupendous hue of either of these colors.
Image: P R Photos, Shutterstock