With approaching summers, we also experience an increase in the humidity level along with an increase in the level of heat. This scorching heat not only affects the glucose level in the body but also leads to premature skin aging. This is the time to get alarmed for the health of your skin and take good care of your skin. The key steps of skin care include cleansing, toning, and moisturizing the skin on a regular basis.
Cleansing your skin should be done thrice a week at least. This can be done with an exfoliating scrub. Take sandalwood powder, gram flour, and multaani mitti in equal amounts. Make a paste by mixing these with rose water. Use this mixture to scrub your face. This would make your skin clean and soft and will also remove dryness.
As far as moisturizing is concerned, nothing can match facial masks prepared from seasonal fruits. This can be done by cutting the fruit pulp or squeezing it into a blender. Apply this onto your face as soon as possible before the fruit's vitamin potency is lost.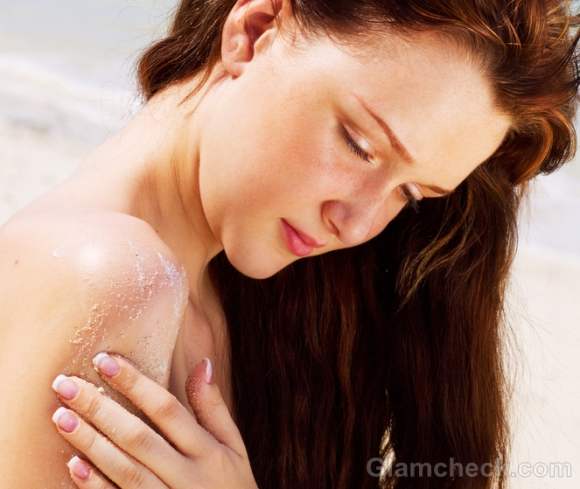 Although a good skin care regime is very important for your facial skin, skin on other body parts also need to be cared for. Here are certain tips which can be followed during shower to care for the skin on body. Let's have a look!
To tighten the wide open pores on skin, add 1 cup buttermilk to your shower.
The formula to soothe and nourish your skin is quite easy. Mix together 2tsp salt, ½ tsp almond oil, and ½ tsp vinegar. Before taking a shower, apply this onto your body.
If you have tanned skin or your skin gets easily tanned, apply a mixture prepared with equal amounts of vinegar and almond oil an hour prior to bathing. Just see the results.
To treat sunburn, try a yogurt mask. Allow it to work on the affected areas of your face for about 10minutes. Another immediate cure is rubbing ice cubes.
To treat heat rash, apply a mixture of cold water and corn starch.
Ayurvedic skin care in summers
Tips for dry skin
When excessive heat gets accumulated on the body, it gives rise to different skin ailments like acne, hives, and rashes. Moreover, dry skin is, many a times, a result of a diet that includes dry, spicy, and bitter food items. Besides, irregular eating habits or experiencing mental or physical stress can also make the skin dry.
Some effective tips to overcome dry skin are: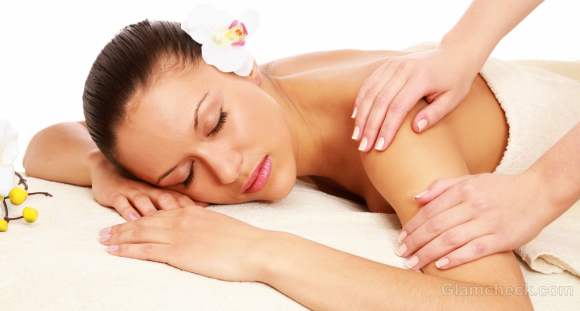 Massage the body using essential massage oils infused with vita balancing herbs.
Avoid eating stale/fried foods. Instead, go for fresh foods, specifically warm foods and the ones prepared with ghee or olive oil.
Experts also recommend intake of sour and salty foods in addition to cereals, fruits, and vegetables, dairy products and carbohydrates.
Drink water in good quantity. An ideal water intake includes drinking at least 10-12 glasses of water per day.
While cleaning the face, use cold water rather than hot or warm water as hot/warm water may dry the skin even more. After the cleaning process, ensure using a soft towel and pat dry the skin.
Dealing with Acne
Another problem arising from excessive heat includes acne break out along with blemishes, rashes, and pimples. To treat these summer problems, there are numerous herbs which can be tried to treat the problem. These include:
This herb can be applied directly on the skin. It helps in removing blood toxins with its antifungal and antibacterial properties.
This herb is known for eliminating the excessive heat from the body in addition to promoting the innate healing process of the skin.
This oil can be rubbed on the skin. However, if the skin is inflamed or oily, you can also go for a powder.
According to Ayurvedic experts, incorporating turmeric in the diet or applying it onto your skin as a paste with rose water helps in removing the skin toxins.
Skin care and remedies for premature aging
There are innumerable factors contributing to premature aging of your skin. Some common ones include being irregular wit eating and sleeping habits, stress, and tension. Besides, foods containing chemicals, artificial flavors, colors, and preservatives also contribute to premature aging of the skin. Well, no more worries! There are some remedies to help you reduce face wrinkles. To go for the easiest one, you can try massaging the face with coconut oil and almond oil before you go to bed. Another option is applying grated cucumbers mixed with your face pack. Another recommended option is pampering your skin with fresh aloe vera application.
Some useful tips for summer skin care
Summer is a season when your skin needs special care. As a matter of surprise, the skin showing radiance all through winters suddenly appears blemished, oily, and dull. The most common problem faced by the skin is excessive dryness. However, there are some useful tips to help you take good care of your skin even in peak summer season. The most important ones include:
Stay hydrated by drinking a minimum of 15-20 glasses of water every day. This would provide moisture to the body as well as flush out the toxins from the body.
Ensure applying sunscreen on your face and other areas exposed to sunlight. The sunscreen should be applied a minimum of 15-30minutes before going out in the sun.
As recommended by skin care experts and dermatologists, the sunscreen should contain a high SPF content. It is advisable to use SPF 30 during summers. However, it is equally important to make sure that it is applied at least twice a day other than the application preceding the sun exposure. Read: How to choose sunscreen.
Well, those who like swimming and basking in sun should apply a sunscreen every 1.2 hours to surmount the harmful effects of sunrays like rashes, sun burn, and blisters.
It is recommended to use a water based moisturizer in summers. You can, however, also replace your toner and moisturizer with rose water for it is quite effective if used for skin toning and moisturizing. Another good option is applying moisturizer that contains aloe extracts.
Concerning the skin on hands and feet, blood circulation can be boosted by soaking them in water containing a dash of salt. This procedure should be followed at least once a week.
Avoid wearing closed shoes as they hinder the air circulation. Replace these blocked shoes with flat slippers and sandals designed for necessary air circulation.
In addition to avoiding the oil base moisturizers, it is also important to avoid the use of silk and synthetics. Also, avoid wearing tight fitted clothes that block free circulation and healthy breathing of the skin.
For dry skin, oil based toners and moisturizers can be replaced with olive oil.
Try to follow a good skin care regime that includes exfoliation followed by application of a facial mask.
Try and avoid taking carbonated drinks carrying soda and large quantity of sugar. You can rather opt for juices extracted from fresh fruits. Some good ones include lemonade and juice of unripe green mango.
During summers, stings and bites can be soothed with the use of an ice pack.
Beat the heat with Summer Face Masks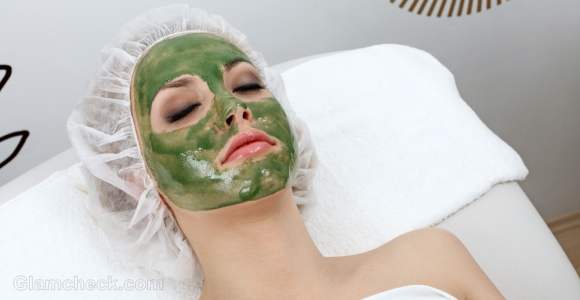 Skin care is very important in summers. Fresh and beautiful skin calls for being regular with the skin care regime that includes regular cleansing, toning, and moisturizing. Moreover, the skin can be damaged by sun burn and sun tan. To beat this heat, you can try any of the below mentioned face masks that can be prepared at home from the shelf of your kitchen.
This mask is one of the most effective and commonly used face masks used to get the cooling effect. Cucumber is known for its cooling effect. Besides, it can be applied on any type of skin. The preparation of this face mask involves mixing mashed cucumber with rose water. For dry skin, you can add glycerin. Allow this face mask to work for 15minutes after application on face and neck. Then, rinse with cool water and allow it to air dry.  
This mask is quite effective in removing sun tan in summers. prepare this mask by mixing mashed strawberries with rose water, a tablespoon of sugar, and one drop olive oil. Milk can also be added. Apply this mask onto the face and neck and rinse after 20minutes with cold water.
This is another easy to make summer mask that freshens the skin in addition to reducing the tan. The lemon yogurt mask can be applied almost every day to beat the heat in summers. Lemon is known for its exfoliating properties and also removes dead skin thus making way for growth of fresh skin. Prepare the mask by mixing a few lemon drops with whisked yogurt. Gram flour (Besan) can also be added.
Beat the scorching summer heat by applying a facial mask prepared by mixing milk with a ripe papaya. Additions can be made with rose water and lemon juice. Allow it to dry after application and then rinse off with cold water.
Cut a tomato into two halves and rub it onto the face. Let the tomato juice stay on the face for 15minutes and allow it to dry. Rinse off with milk followed by a rinse with cool water. This would make the skin feel really fresh.
Stay clean and feel fresh with good skin care this summer!
Image: Shutterstock