There's a reason the celebs go to designer Chochi Fiamengo when they want to be noticed. Chochi does an amazing job of showing off her fashion sense every day, advertising her very obvious skills at putting together a successful outfit no matter what your intention.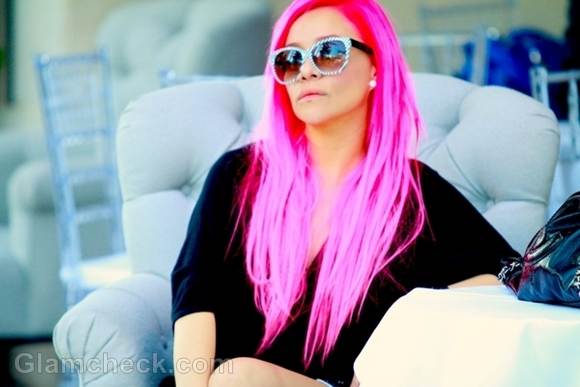 An exclusive photo shoot which was held on Rodeo Drive in Beverly Hills, California on April 1 proves our point.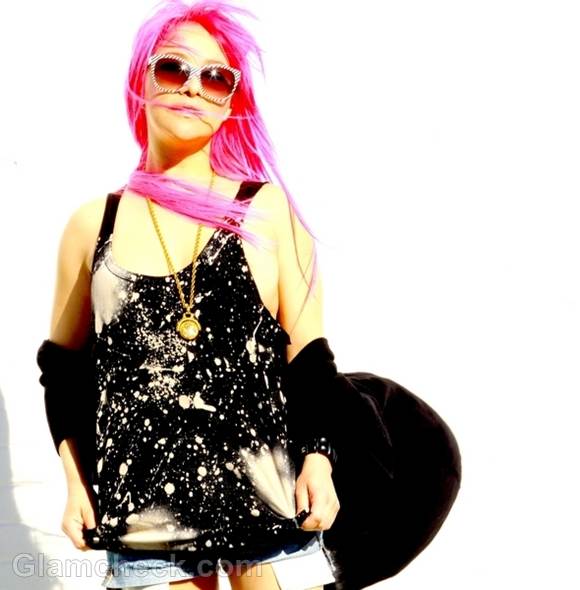 For the shoot, Chochi decided to go with a retro look. She donned tiny denim shorts under a sleeveless, glittery black top and bulky black jacket. Giving weight to her retro look were her black, side-zipped boots, chunky gold necklace, black cuff bracelet and especially her white and black striped retro sun glasses.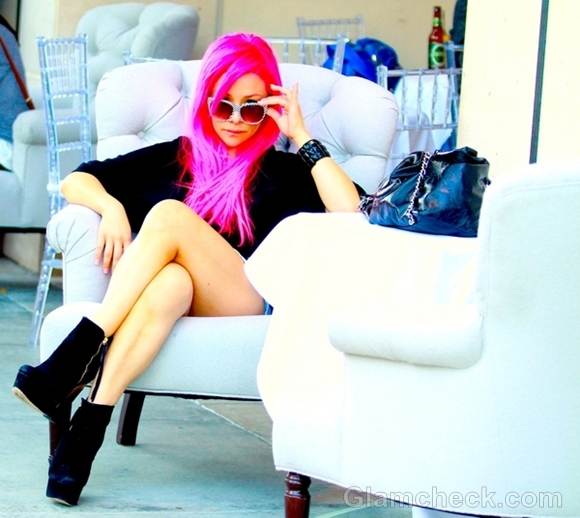 Chochi's shocking pink, ramrod straight hair was left loose to hang down the sides of her face, making her look moody and edgy. Finishing off her look with pink lips, you'd never guess that this photo shoot was taken just a couple of days ago. Her retro transformation is complete and utterly flawless.
Image: P R Photos